AP Tutoring: What You Need to Ace Your AP Exams Now
AP tutoring help is one of the most common areas where students need assistance! Taking AP, or Advanced Placement, courses are some of the most challenging courses available to high school students. Successful results on the national exam is a 3 or better score (the goal for most students) and requires thorough knowledge of the topic in detail and frequently some AP tutoring as well.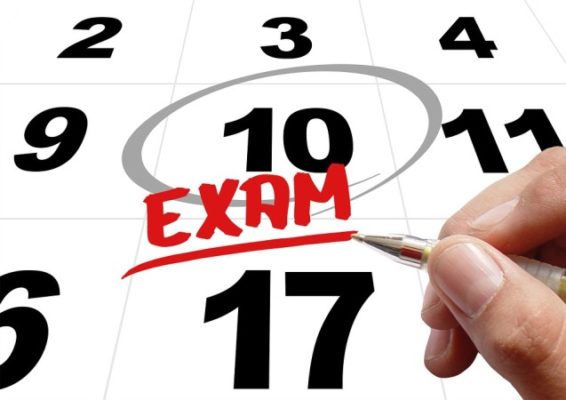 Advanced Placement, or AP exams provide an opportunity to show what you know and what you can do. They come at the end of a usually arduous AP course and can be stressful, causing plenty of anxiety. These tests are some of the standardized exams that often help gain college admission and over 3 million students will be taking at least one exam this year! Your best shot at success is to approach exam preparation early, thoroughly and with professional help. Let's learn more about AP exams, AP tutoring and how you can achieve the best results possible!
What are AP Exams?
AP exams are a little more extensive than your ordinary high school examinations. They are lengthy, cover a range of material and aim to measure how well you have mastered the course content. In general, AP exams have the following features:
They are usually 2-3 hours in length. This can be quite difficult to concentrate and focus for that length of time, particularly if you have more than one exam in a day.
The first section generally comprises of multiple choice questions. The answers are completed on paper and marked by a computer. You get a mark for each correct answer, but don't have to worry about losing marks for incorrect answers. Don't be fooled by the fact that the correct answer will be available to your, the other answer options often closely resemble the correct answer, so you really have to know your stuff.
The second section is a free response section. The style of questions will vary depending on the subject being tested. Possible question types include essays, solutions to problems and spoken responses. This section gives you a good chance to demonstrate your knowledge and you need to learn to structure your answers effectively.
Some AP exams are computer-based and others use traditional pen and paper.
Each AP exam covers content that is specific to the course being taught. It is crucial that you attend all classes and adequately prepare for the exams prior to taking the test.
List of AP Tests by Subject:
The list of AP subject tests has definitely grown from the initial group that started out in the 1950s. At the outset of the program, there were only 10 courses that were included. Now that list has grown to the following all encompassing subjects:
AP Research
AP Seminars
Art History
English Literature & Composition
Environmental Science
Music Theory
Physics 2: Algebra-Based
Physics C: Electricity and Magnetism
Physics C: Mechanics
Spanish Literature & Culture
Studio Art Drawing
Studio Art 2-D Design
Studio Art 3-D Design
AP Tutoring & How to Study for AP Exams
AP exams can definitely be more stressful than your average high school exam, so your study approach should differ slightly. Successful completion of AP exams can alleviate a lot of stress when it comes time for high school finals and college applications. While your teachers will do their very best to prepare you, a large bulk of the responsibility falls on your young shoulders. The fact that there is so much content and that the exam style is different than what you are used to, it definitely pays to enlist in the help of a professional as well as take the time needed to prepare. There are many options available to you aside from a local tutor or informal study group. Check out AP tutoring online options, AP test prep classes and review classes.
AP courses are full of extensive and comprehensive subject matter so it is wise to break each subject into manageable chunks and set yourself a study schedule. Take note of the following advice:
Focus on one subject each night. Don't try and cram your brain full of information. Stick to one subject or topic and focus solely on it, this way you are more likely to take on board the information and retain it for recall later during the exam. (Check out our How to Study Tips for even more ideas!)
Be specific with your schedule. By writing down exactly what you will study when, will insure all topics are covered and that you aren't leaving anything until the last minute or leaving gaps in your learning.
Complete lots of practice papers, it's the best way to familiarize yourself with the format and type of questions that are asked. Have someone, ideally your teacher or tutor, grade the paper to give you beneficial, specific feedback.
Constantly review old material. Sure, you have to learn the new stuff, but make sure you revisit topics studied at the beginning of the course. By doing this regularly you are more likely to commit the content to memory and it will save you cramming a ton of information in the final days before your exams.
Use an AP tutor to help learn the format and style of questions. A tutor also provides valuable one-on-one sessions where you can focus on your weaknesses and any topics that you struggle with. You won't be alone in this! There are thousands that type 'AP tutoring near me' each year, looking for the help and support that they need to get positive results. If all else fails, you can find plenty of AP tutoring online resources.

How to Get Yourself Prepared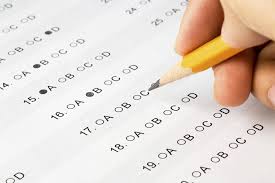 Preparing for AP exams is no small task, in fact, you should start your preparations as early as possible. One to three months ahead of your exams is sufficient time, but this will depend on how busy your usual schedule is and what subjects you are studying, some may require more time than others. Your personal expectations and goals will also play a part in how far in advance you should start your preparations. During this time, your preparation should include the following factors:
Get the right resources to help you prepare. That can include books, study guides, AP tutoring help, team up with classmates or take a course.
Look after yourself. Yes, these exams are important, but you will be able to study much more effectively if you get enough sleep. Make sure your schedule is arranged so that you get at least eight hours every night.
Your diet is also important. Eat a range of fresh fruit and vegetables, and include plenty of protein. Candy, caffeine and sugary snacks are okay occasionally, but don't make them a regular pairing with your study sessions.
Make sure you spend time relaxing, socializing, exercising, or doing whatever it is that you love in order to remain calm and relaxed.
And remember, it's only a test that, while important now, will not be important a decade from now. So do your best and then let it go!
There you have it – your guide to successfully completing AP exams, and doing so relatively stress free! By following these tips you will be sure to ace the exams and gain the academic success and rewards that you deserve.

Enjoy All The Benefits
You don't pay your first hour unless you find it a good fit.
Only pay for the time you need.
No subscriptions or upfront payments.
Find Tutors Near You