Best ASVAB Tutor: Private & Online Tutoring Near You
Are you planning to join the military but you're not sure what area would better fit your skills and interests? The ASVAB test (which stands for Armed Services Vocational Aptitude Battery) is designed to shine some light on this matter and help you make informed decisions. While some think it's an IQ exam, it is definitely not such.
Best asvab Tutors Near You:
The Armed Services Vocational Aptitude Battery has the goal of assessing your knowledge and abilities in ten different areas. The final goal of this test is to evaluate the military jobs you are best prepared to do. The best bet to make sure you get the best possible score in this test is to get an ASVAB private tutor that will guide you towards the success you're for.
While failing is not an option with this test, there is a minimum score to enter the army. You need 31 points. However, your scores in different sections will define what army jobs are best suited for you. If you have a specific goal you want to make sure you get the necessary scores and excel in those areas. Your ASVAB tutor can help you achieve this.
Apart from the necessary academic skills that are required to get the score you want on this exam, you need to be familiar with the exam previous to the test date. Private ASVAB tutors are prepared to take you through the exam particularities and will be able to offer you advice on how to best face the test. They will also offer you tips that can make a huge difference while taking the ASVAB.
What is ASVAB?
The ASVAB, or Armed Services Vocational Aptitude Battery, is a test specially designed to test your skills over ten different areas. The objective of this multiple-choice test is to assess your abilities and present you with options of jobs that are best suited for you in the military and the areas in which you will be more likely to succeed.
Every applicant has to take this test. But it's not meant to scare those interested in joining the army, and it's not supposed to be a filter to eliminate candidates.
The ASVAB test takes about 3 and a half hours. It can be taken at schools, but dates may vary. If you want to get more information about the dates near you, you can check out the closest recruitment center. The test can also be taken in one of the 14,000 Military Entrance Testing Stations (METS), or at a Military Entrance Processing Station (MEPS).
On the day of the test, an instructor will indicate how much time you will have to complete each part. They will also allow for some time before starting to answer your questions if you have any.
An Asvab private tutor will help you understand the exam structure, and keep in mind what they expect you to do and how. Being familiar with the exam and the general expectations will have the consequence of helping you face the exam with confidence.
Understanding the ASVAB test
The ASVAB is a test designed by the American Department of Defense. We already mentioned that its goal is to decide what areas are you more suited to succeed in. Based on your score you will be offered different Military Occupational Specialties (MOS).
But, the ASVAB test has also another objective which is to determine the mental aptitude of the applicants who want to enlist.
The ASVAB has a validity of two years.
It can be taken in the computer form at a Military Entrance Processing Station (MEPS). But there is also a paper version that can be done at either a Military Entrance Test (MET) or at high schools and colleges (the dates may vary and it's always a good idea to check with the recruitment center closest to you).
The ASVAB is divided into different areas. Applicants will have a defined amount of time to complete each part.
General Science
Arithmetic Reasoning
Word Knowledge
Paragraph Comprehension
Mathematics Knowledge
Electronics Information
Auto and Shop Information
Mechanical Comprehension
Assembling Objects
Verbal Expression
General Science
This part is meant to measure your knowledge of science and the earth. It also includes space and physical science.
Arithmetic Reasoning
In this part, you will be tested to solve basic arithmetic problems and will include other simple mathematical skills.
Word Knowledge
This section is specially designed to test your ability to understand the meaning of words from synonyms.
Paragraph Comprehension
As the name of this part suggests, this is a more traditional reading comprehension exercise. They expect you to find the required information from written documents.
Mathematics Knowledge
This section is designed to test your mathematical knowledge of concepts and formulas, and your ability to apply mathematical principles to resolve problems.
Electronics Information
A less traditional section, here you are tested on your knowledge of electrical current, complex circuits, different devices, and in general electronic systems.
While some other parts of the test are more academic, here those with more practical skills will have the chance to shine.
Auto and Shop Information
Another more practical part of the test, here applicants skills and knowledge regarding automotive maintenance and repair, as well as wood and metal shop practices, are measured.
Mechanical Comprehension
This section of the exam is meant to evaluate the candidates understanding of the basic rules of mechanical devices, the principles of structural support, and the general properties of materials.
Assembling Objects
Another interesting and more practical section of the ASVAB is this one. It's designed to measure the applicants' ability regarding spatial relationships.
Verbal Expression
In this part of the test, you will be assessed on how well can you express ideas, make deductions, and support your ideas.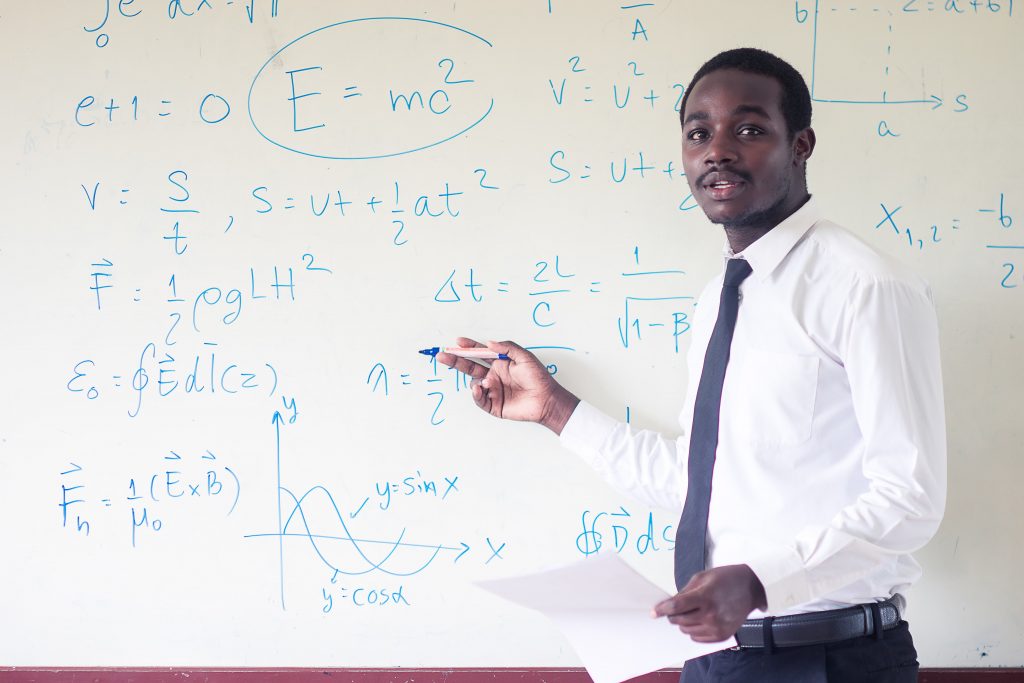 Why do you need an ASVAB tutor?
Preparing to get a good score on the ASVAB may prove challenging. School may have given you the academic principles necessary to succeed in the exam, but there are a lot of practical and mechanical skills that may not be present in the scholastic curriculum.
Avoid distractions and use your time wisely
You may be able to find interesting information on books, but still, need the guidance and support an ASVAB private tutor can offer. A lot of times students are faced with questions that only an experienced tutor will be able to answer.
ASVAB tutors can offer an encouraging and motivating environment that will boost your self-confidence and improve your use of time. In a one-to-one lesson, you can avoid external distractions and you can finally concentrate on the areas you need to work on, exploiting your strengths, and making sure you're properly prepared to face the exam.
Be familiar with the exam structure and expectations
One of the most important benefits that Asvab tutors bring to the table is the strong knowledge they have on how the exam works. Being familiar with the exam structure and the expectations will give you an edge, taking you closer to your future career.
As we have mentioned, the exam is divided into different parts. You have a limited amount of time to complete each part (which could go from 7 minutes to almost 40) and the results will define what areas in the military are you more suited for. Your tutor will know where you need to get a higher score depending on what you want to do after you enlist. An Asvab private tutor will guide you and work with you to strengthen your skills in those areas.
Your private tutor will also be able to give you the necessary practice before taking the ASVAB. Doing as much realistic practice as possible is imperative to succeed.
Personalized lessons
One-to-one lessons with your ASVAB tutor will prove very fruitful. As you have seen, there are many different skills included in the exam. You may be stronger in some of them but not confident about others. This is where your tutor plays an important role.
ASVAB tutors can assess your strengths and weaknesses and concentrate on what you need during the lessons, instead of working in a general way. Your private lesson will be focused on the areas you need to improve and the skills you need more support with.
This is an important benefit of private tutoring that in this case has an even more significant role. Your lessons will be completely personalized and adapted to your levels, your abilities, your available time, and how fast you work. Your ASVAB tutor will perform more like a guide, teaching you studying techniques for example, and they will as well open the door into the secrets of the exam.

Enjoy All The Benefits
You don't pay your first hour unless you find it a good fit.
Only pay for the time you need.
No subscriptions or upfront payments.
Find Tutors Near You