Looking for an SAT Reading tutor near you?  If test taking is a struggle and you are worried about your SAT exam results, a tutor might be just what you need!
Best SAT Reading Tutors Near You:
View Tutor
My teacher handed me the Iliad when I was fourteen, and I hated it. Eight years and two full tours of the Great Books later, I had learned to like the Western Canon but not how to understand or study it. I still felt like a person at a feast with a stuffy nose. Then I got hired to write Literature class plans and suddenly there was no more "try." What happened next was stranger than fiction, but that's a story I'll save for later. For now, can you relate to my experience? Maybe they kee... Read more
American History, Vocabulary, Grammar, European History, Reading, Writing, Geography, English
View Tutor
I have tutored students in Loudoun County for the past 6 years in all levels of math through A/P Calculus, Chemistry, A/P Chemistry, Physics and SAT / ACT prep. My undergraduate is in Chemical Engineering from Virginia Tech, and my MBA is in marketing from Wharton. I truly enjoy working with students and believe that each one has specific learning styles. My job is to successfully work one-on-one with those styles to help them achieve success, and the proof is in the fact that many student... Read more
Algebra 1, Algebra 2, Calculus, Chemistry, Geometry, Prealgebra, Precalculus, Trigonometry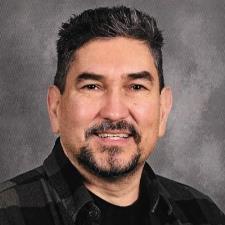 View Tutor
I have been teaching since 1996, after I discovered my vocation when I worked as a Human Resources Manager for a retail company. I used to train all new personnel and I enjoyed every minute of it, from preparing the training session to delivering it and evaluating it, making sure the new employees understood. Since then, my teaching and tutoring experience has been mostly in South Florida and abroad, however, now that I moved to Virginia with my wife and children, I'm teaching full time at a... Read more
American History, Vocabulary, Grammar, Microsoft Excel, Microsoft Word, Microsoft PowerPoint, Reading, Spanish
Strong critical reading skills will be crucial to your success in this section of the exam.  By working with one of our private tutors, you will learn the best strategies for approaching these questions. With your SAT Reading and
Writing tutor's
study guide and relevant practice questions, you'll have plenty of SAT Reading skills in no time!  Best of all, you can apply these strategies to real SAT Critical Reading practice questions and learn how to be a better test taker.
Critical reading skills are applicable in your future professional career as well as daily life. Let us help you learn SAT critical reading strategies for the SAT exam.The private tutors at Private Tutoring At Home.com are available to help you reach your goals and grades this year!  We have tutors that specialize in high school, SAT and AP exams as well as college and graduate prep work – And that's just a few of the topics where our tutors specialize!We make it simple to begin!  All you have to do to get started is check out our tutor listings and just send them a message and you can begin improving your grades today!  We make it easy and fast to get help.  You also are not billed for the 1st hour if there's not a fit.  So that makes this a no risk way to test out a tutor starting today. But with our tools, reviews and confidential conversations with tutors before starting, we're sure you can find a private SAT Reading tutor that will help you reach your goals beginning now!

Enjoy All The Benefits
You don't pay your first hour unless you find it a good fit.
Only pay for the time you need.
No subscriptions or upfront payments.
Find Tutors Near You