Welcome to Our ESL tutor & ESOL Home Tutors!  Find a Private Tutor Near You Today ~
Looking for a private ESL tutor near you?  Sometimes when you are studying for the ESL or ESOL, you need a helping hand!  It's not easy learning English, especially if you are doing it all on your own.  According to Face the Facts USA, a Project of George Washington University, 10 percent of all public school students in the United States are English as Second Language (ESL)/English Language Learners (ELLs).  It takes a lot of time and experience to really master the language successfully.
Our ESL tutors and private ESOL tutors can help you every step of the way to reach the goals and objectives that you set.  Whether you are looking for an ESOL home tutor or and ESL tutor online, both options are available to fit your schedule and lifestyle.  We're confident that these tutors can help improve your grades, do better on your homework and stay on top of your studies.  Plus, we have a Good Fit Guarantee!  If there's not a fit during the first session, you won't pay.  That makes it easy to start today.
Kenisha C.
English/ESL, Algebra, Test Prep (HSPT, SAT, ACT, CBEST) Teacher
Oakland, CA
view tutor
To help me help you... 1. Please, be sure to have payment information on file. I will not respond to you otherwise. 2. Know that messages sent during holidays do not receive responses until the next business day. 3. Know that diagnostic exams are given to everyone at the regular hourly rate. No exceptions. 4. Serious inquiries only. Be ready to state and honor a definite start date. Thanks for understanding. Focusing on students' different learning modalities, goals, abilities, and interes...
4.93 stars
(28 ratings)
Todd S.
Experienced Spanish tutor
San Francisco, CA
view tutor
I've been studying Spanish for more than 20 years! My love and passion for the language inspired me to move to Madrid, Spain. I immersed myself in the culture and lived with a Spanish family who spoke no English. I enrolled at Autonomous University of Madrid and studied Modern History of Spain. I love to engage learners of all ages! My love of Spanish is infectious! I empathize with students who are struggling with learning a foreign language and help to make it relevant to their life exp...
4.98 stars
(82 ratings)
Kia R.
Learning English Can Be Fun....Let's Do It Together
Bradenton, FL
view tutor
I will never forget my first teaching assignment. I was sent to teach in a private school just outside of Prague after the revolution. It was the most amazing experience of my life. I taught two separate types of classes. One was conversational English for adults and the other was English 1 for beginning students. There was such enjoyment to watch my students as we went through our lessons and see them learn a new language. I love being an ESL teacher because it gives you the tools to provi...
5 stars
(51 ratings)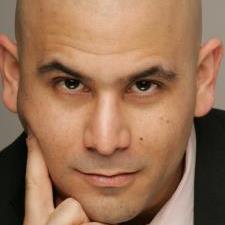 Michael N.
English/Writing/Reading/Study Habits Tutor
New York, NY
view tutor
I am a patient and knowledgeable teacher, tutor and writer with experience working with students of all levels of aptitude and academic interest. I'm born and raised in New York City, a product of the public schools system. I've worked for many years in both public and charter schools, teaching a diverse group of young learners. I've worked with high achieving students at one of NYC's top Gifted and Talented Programs. I've worked with the diverse population of Jackson Heights, struggling,...
4.95 stars
(516 ratings)
Donald M.
Harvard 2X Test Expert: Top Scores on LSAT, SAT, ACT, GMAT, and GRE
Weston, MA
view tutor
Students tell me that I help them to become more successful than they ever thought possible. Those I help with law school applications and the LSAT always end up at their first-choice of law schools. Many receive large merit scholarships. As another example of why students are so pleased, all of the students I helped with college admissions tests and applications for academic programs in 2014 and 2015 began attending one of the top 25 colleges in the United States in 2015 or 2016. All of such...
4.99 stars
(940 ratings)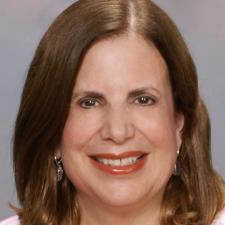 Deborah P.
Experienced Certified Teacher: Italian; English Writing Skills; ESL
Skokie, IL
view tutor
I lived in Italy for twenty-five years, and am completely fluent in Italian. I have taught Italian language and culture for ten years in two public school districts, as well as privately for seventeen years. I am a certified teacher in Illinois and possess a Master of Arts in Teaching. In addition to teaching Italian, I tutor middle school, high school, and college students needing help with their writing skills (including composition, grammar, syntax, vocabulary enrichment, and spelling, as...
4.92 stars
(911 ratings)
Lena M.
Trust the process and trust that you will grow with guidance.-Dr. Lena
Glendale, CA
view tutor
Hello, my name is Dr. Lena and I am a 32 years old female who has studied Psychology and Marriage and Family Therapy. I have been tutoring students since I was in college at UCLA (over 10 years of experience with all age ranges). I am very passionate when it comes to teaching and helping my students learn at their pace with no judgment. I enjoy psychology and all subjects and hope to help students learn the concepts and theories in a fun way. In all, I like to work collaboratively with my ...
4.91 stars
(125 ratings)
Mark A.
Improve your English based on your profession, schedule, and needs.
Monroeville, PA
view tutor
I've always been interested in foreign languages and other cultures. While living in New York City, I hosted many international visitors and always enjoyed coaching them on their English. So a couple years ago, I decided to get a certificate in TESOL (Teaching English to Speakers of Other Languages) at The New School in New York City. The program focused on practical techniques and emphasized lessons that integrate grammar, vocabulary, pronunciation, reading, writing, listening, and speakin...
4.98 stars
(90 ratings)
Pnina L.
The Only Tutor You'll Ever Need, effective/organized/creative/patient.
Santa Rosa, CA
view tutor
I'm here to support your child's or your growth! Guidance needed? Remedial support in any areas desired? Challenging or confusing academics? Intimidated by assignments, research, or test taking? Scattered binders or paperwork? Let's work together so I can support your educational needs and help you be more successful than you already are. My first priority is to connect with you and your child, then, and only then can we set up the tools, games, and academics that will work best! I have ...
4.93 stars
(181 ratings)
GLENN T.
Creative, comprehensive financial consultant for English, math
San Francisco, CA
view tutor
I have an expertise in education and financial solutions. In my previous experience, I have also worked in South Florida mentoring in a Florida high school where I also conducted testing for ESL students, and reading comprehension and math tutoring sessions. Having served as an adviser for the Mentoring Future Leaders program in high schools, I was awarded a community service excellence award. I am excited about teaching and learning. There are a lot of tutors to choose from, but if we wor...
4.64 stars
(243 ratings)
More Tutors
We make it easy to find an ESL tutor near you!  To start, just input your zip code and type in ESOL tutor or other subject that you are looking for assistance with.  Then you can review the list of options that are available close to your location or online.  Once you have reviewed the tutors and their experience and background, send a few tutors that look like a fit a message.  Check on their availability as well as experience in areas where you need help.  Read their reviews as well.  Once you find the right private tutor for you, arrange to speak or meet.
So wherever you are in school and whether you are looking for private tutoring online or at home, there is a tutor that can help!  Take the first step to the grades you deserve…..