Are you struggling in Accounting this year and looking for a private accounting tutor to help you? Do you understand the accounting principles in class, but once you start studying on your own or try to do your homework you get confused?  Our private accounting tutors as well as our online accounting tutors can help you overcome that! Whatever accounting help or problems you might have, they can give you the coaching and assistance that you need.  Even college accounting homework doesn't intimidate them!
Best Accounting Tutors Near You: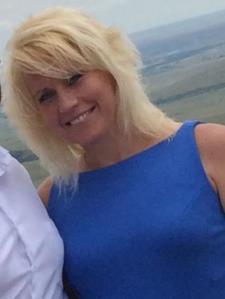 View Tutor
I am a dynamic, certified special education teacher, senior instructor, and curriculum developer who has owned my own training business since 2008. I completed my doctorate in business administration (DBA) with a 4.0 GPA and my MBA with a GPA of 3.93. I absolutely have a life-long love for learning. I have my state teaching certification as a Special Education teacher and am currently completing my (second) Master's degree in education. I have extensive professional experience teaching onli... Read more
Grammar, Microsoft Excel, Microsoft Word, Reading, Writing, ESL/ESOL, Literature, Proofreading View Tutor
I am an economist with 20 years of experience in corporate finance and investment banking and have tutored students at the undergraduate and graduate level in economics, finance, accounting and statistics. I have extensive experience with financial modeling and database development and am proficient in teaching students how to use Microsoft Excel in a business context. In addition to my professional experience, I have read extensively about American and world history and have tutored student... Read more
American History, Microsoft Excel, European History, Statistics, Government & Politics, World History, Finance, Managerial Accounting
View Tutor
Current student for Masters in Data Science. Degrees in both an AS and BS in Mathematics. Educational focus on applied systems and statistical modeling. Several certificates in the Computer Science realm, with skills in Python, R, VBA, SQL, and multiple markup programming languages. I have over a decade of independent tutoring experience, along with 4 years classroom instruction at the High School and Undergraduate levels. Topics range from Algebra to Differential Calculus and focus on appli... Read more
Algebra 1, Algebra 2, Microsoft Excel, Microsoft Word, SQL, Linear Algebra, Python, SAS
Accounting is defined as "providing financial information about a company to external parties such as banks, shareholders and government agencies."  The end product is useful financial information in the form of financial statements, such as getting an income statement, a profit and loss report, and a balance sheet out of the data.  While that idea may be clear, putting it into practice can be more difficult.  That's where our accounting tutors can help.Our accounting tutor can assist with financial accounting reviews, managerial accounting, even forensic or tax accounting!  So whether you are preparing for a CPA exam or studying accounting and need a college accounting tutor for some assistance, ask our private accounting tutors if they can help!  We bet they can.We make it easy to find accounting tutors and a financial accounting tutor near you!  It only takes a minute to search for the right private accounting tutors that can help you reach your goals starting today.  Send a couple of them a message with any questions that you might have or details that you would like.  Make sure to review their profiles and experience.  Once you find a fit, you can start making the progress you deserve in accounting this year!

Enjoy All The Benefits
You don't pay your first hour unless you find it a good fit.
Only pay for the time you need.
No subscriptions or upfront payments.
Find Tutors Near You