Welcome to Our Government and Politics Tutor! Find a Tutor Near You Today ~
Looking for an AP government tutor?  Have you found yourself struggling with your government or politics course this year?  Our Government and Politics tutors can help students in all grades and skill levels.  No matter if it is elementary school or all the way up to post – college level, we have private tutors available now. If you are looking for assistance in various areas, then don't wait and struggle even more.
Pauline S.
LSAT & Political Science Tutor
Maspeth, NY
view tutor
I am currently applying to law school, graduated as the Salutatorian of Hunter College, and studied Political Science/Philosophy. I love helping individuals achieve their greatest potential, and would encourage feedback regarding my tutoring methods. I was in a highly-selective LSAT fellowship and am now a teacher for the non-profit, PreProBono Inc. I teach groups of students ranging from around 8 to 40, about all three sections that comprise the LSAT. I also scored a 171, which is in the 9...
0 stars
(0 ratings)
Greg B.
History, Government, Writing
Cedar Lake, MI
view tutor
30 years teaching high school government and history classes. Typical response from students: Mr. Berlin made government class fun! I wrote three short stories which were published. I have written over 60 poems. Teaching is my passion. I am retired from full time teaching but enjoy working one on one with students who want to learn. ...
0 stars
(0 ratings)
Edward M.
Experienced Public Speaking, Poli-Sci, and Business Tutor
San Clemente, CA
view tutor
Hello, I am Edward. I am a native Californian who was a career naval officer and an inveterate entrepreneur. I have an undergraduate degree in finance, a master's in international relations, and a doctorate in (international) planning and development. I have extensive public-speaking experience at the highest levels of our government, having served in the Pentagon and the Washington, DC, area for many years. I also taught public speaking on Capitol Hill and the metro, DC area--teaching be...
0 stars
(0 ratings)
Andrew M.
SUNY Buffalo PhD Philosophy Student
Buffalo, NY
view tutor
To Whom It May Concern: My name is Andrew M. I'm a first year Philosophy PhD Student at SUNY Buffalo. I am principally and professionally concerned with education. This concern extends beyond my personal development. For four years I was an assistant debate coach at Mead High School in Spokane, WA. In this position I had continuous experience teaching, lecturing and tutoring various levels of high school students. My role often times was to promote critical thinking and the confidence to...
0 stars
(0 ratings)
Kimberly B.
Kimberly B.
Cumming, GA
view tutor
Particular levels of tutoring expertise for your consideration: Political Science; Intro to U.S. Government; and Criminal Justice. Hello, My Name is Kimberly. I have been in the local law enforcement, and federal investigative units for background checks for the purpose of high level secret screening, and the general criminal justice field for nearly 25 years. I am keeping up to date studying particular criminal investigative techniques as a Fraud Investigator for certification, and loca...
0 stars
(0 ratings)
Christopher L.
Social Studies Tutor
Palm City, FL
view tutor
Hello, my name is Chris. I'm a Social Studies teacher. I'm currently enrolled in the Political Science Graduate Program at FAU. My focus is in American Government and public policy. My goal here on WyzAnt is to help your students understand the complexities of social studies. Many people believe social studies is a "common sense" field. However, it is not. There are many complicated theories involved with the discipline. My goal is to help make these complex theories more accessible to yo...
0 stars
(0 ratings)
William H.
William H. All Social Sciences - Middle, High School and College
Tampa, FL
view tutor
My initial teaching experience directly out of college included both Middle School and High School assignments in World History, US History, Geography, Sociology and Political Science to a wide range of reading levels and academic skills. After getting a Masters Degree in Education and Mass Communications I taught as an adjunct faculty member at the university level while also pursuing a business career. After working for international companies in advertising and marketing and ownin...
0 stars
(0 ratings)
Mary Ellen M.
CPA and effective tutor in Algebra/Science/History/General Tutor
Denville, NJ
view tutor
I am a CPA with an extensive educational background, which includes a BBA in Managerial Accounting, a Masters in International Business, and a Masters in Global Affairs. Prior to that, I studied the hard sciences as a Zoology major for four years. I was also an instructor for the American Red Cross. My teaching methods involve questioning you to work through the issue. I am not a proponent of giving anyone the answers, as I do not believe that this leads to any level of understanding, but ...
4.6 stars
(35 ratings)
Tevenia R.
Energetic STEM and Spanish Tutor
Virginia Beach, VA
view tutor
Hi!! My name is Tevenia. I have always had a knack for math ever since I was a child, despite what my course of study may suggest. In high school I was always in accelerated math classes and I was a member of Mu Alpha Theta Math Honor Society. I spent my free period during junior and senior year, tutoring fifth graders in math at John B. Dey Elementary School, and after school I tutoring AVID students at Great Neck Middle School. It is my dream to make STEM education less daunting and more fu...
4.72 stars
(32 ratings)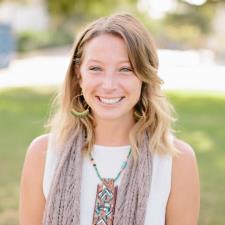 Sarah H.
Experienced High School Teacher Specializing in English and Spanish
Los Angeles, CA
view tutor
Hi y Hola! I have taught High School English and Spanish for the past seven years. I have also taught HS History (U.S. and World), Government and Economics. I am experienced in teaching and tutoring a wide age range, with experience in 7th, 9th, 11th, 12th and adult levels. No matter what the subject is, I can help you improve your grades and understanding. My students' writing, reading, speaking and critical thinking skills all increased dramatically- at times 3 grade levels within one year....
5 stars
(8 ratings)
More Tutors
Each of our private Government tutors can help. Our tutors have skills in a variety of topics, subjects and able to make sure that you get the support and assistance that you need to excel in government or political science starting now.  They can also help you complete projects, study for finals and make sure that your writing assignments are awesome!  Don't forget, you can also find assistance for your college or graduate applications and essays questions as well.
We've got private government tutors and political science tutors, as well as top rated history tutors,  that can make all of your course work clear and understandable.  They can provide homework help, exam prep as well as tutoring for college entrance exams like the AP US History and other tests.
It's very simple to get started and find a government tutor – just search for tutors in your area or online government tutors in specific subject areas where you need assistance.  Please make sure that you read their reviews as well as experience to find the ones that will be a good fit.  Once you have found a few, contact the ones that can assist you in the topic or topics you are looking for help.  Before you know it, you will be able to score the grades or test results that you need to reach your goals!