The GRE, or Graduate Record Examination, is a necessary step to access a higher education program. And to be ready to face the challenges this exam presents there is no better way than preparing with a GRE tutor that will help you overcome the difficulties and capitalize on your strengths.
Best GRE Tutors Near You:
The GRE is a standardized exam, computer-based, and multiple-choice. It is often required to enter graduate programs and graduate business programs (MBA).
The GRE is usually a requirement in most grad programs in science, humanities, or social sciences postgraduate programs. Other courses, such as law or medicine, may not base their admission program on GRE scores so much, and they will require applicants to complete other entry tests.
GRE tutors are experts in the content of the exam, its structure, and the expectations students have to satisfy. Your tutor will be able to offer guidance, helping you improve those areas that you may find most challenging, as well as offering you the necessary practice to face the exam with confidence and succeed.
What is GRE?
ETS is the tesmaker in charge of the administration of the GRE. Through these test results, they hope to offer graduate programs and business schools with a standardized measure to understand how well-prepared candidates are for the upcoming graduate course.
Your GRE score, combined with other factors, like academic records, will have a significant impact on your application since it allows admission committees to assess if you're ready to deal with the challenges of graduate academic work successfully.
The GRE exam has been around since 1936, and it was reviewed in 2011 creating the current version. With the years it has become a popular option required by many schools and business programs in the US and Canada. While the emphasis placed on the GRE scores may vary from one school to another, it is still a well-recognized way of measuring the students' abilities at the graduate level.
An interesting aspect of the GRE is its level of flexibility since it can be taken at any time of the year in many different locations around the world. Since the GRE is a computer-based test, it is convenient and easy to book, it can be done just a few days before the date.
If you are not happy with your GRE scores and would rather not show them to the school you're applying to, that's possible with the GRE. You can work a bit harder and retake the test up to 5 times in a year, with at least 2 days between one test and the other.
Sections on the GRE
Analytical Writing
Verbal Reasoning
Quantitative Reasoning
Unscored (can be a section on Verbal Reasoning or Quantitative Reasoning)
Research (not scored)
The GRE is divided into sections that will test students' abilities. Each section is scored separately, while the last section, the Research part, it's exclusively for ETS use and it's not scored. The unscored section will not be specified and it could be present at any time during the exam.
Your GRE tutor will be able to assess your skills in each part, help you understand where you need more work, and provide the necessary practice. Since they are experts on the subject, they will also offer lots of useful tips!
Analytical Writing
This section has the goal of assessing if students can articulate their thoughts answering an essay question in a complex and clear manner. 
The topic will usually be something students are not necessarily familiar with, and they will have to write an essay supporting their opinions. Presenting a thesis and the necessary ideas that support it will get you the desired score.
This section, commonly known as the "essay" question, is divided into two parts, analyze the issue and analyze the argument. In the first case, you will receive instructions on how to answer using opinion on a general topic. In the second task, you will need to present opinions based on a prompt.
Students have 30 minutes for each task, which means a total of 60 minutes for this section.
The scoring of this part goes from 0 to 6, with increases of a half-point. The average passing mark is 4 points.
Verbal Reasoning
This part of the test concentrates on your ability to understand written materials, making connections between concepts, sentences, and words.
The Verbal Reasoning section is divided into two tasks, each with a total of 20 questions, and it may include any of the following types of exercises: text completion questions, sentence equivalence questions, reading comprehension questions.
Students have 30 minutes to complete each part of this section, which means a total of 60 minutes.
The score in this part goes from 130 to 170.
Quantitative Reasoning
This section of the GRE assesses the quantitative knowledge of students and their abilities to solve problems using basic arithmetic, algebra, data analysis, and geometry principles and concepts. The general level of this section is high school knowledge. Advanced math, trigonometry, and calculus are not present in this section of the exam.
This section is also divided into two parts and each may include the following kind of exercises: quantitative comparison questions and problem-solving questions. Each section consists of 20 questions and students have 35 minutes to complete each task, which means a total of 70 minutes.
The scoring for this section is the same as for the Verbal Reasoning section, it goes from 130 to 170.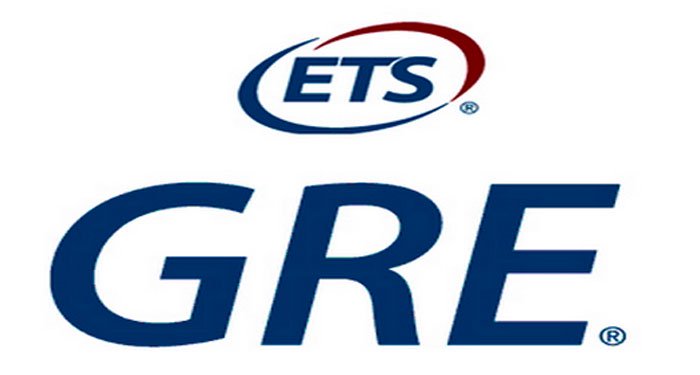 GRE Scores
The ideal GRE scores will depend on the requirements of the school or program you're applying to.
ETS establishes a minimum average that students should keep in mind when practicing. For the Verbal Reasoning sections is 151, for the Quantitative Reasoning part is 153, and for the Writing part, the mean score is 4. Getting a score higher than this will definitely help make you a competitive candidate.
How can a GRE tutor help you improve your score?
Improving your GRE score may be a challenging project. While you may have a general knowledge from school and university, the exam has its own particularities, as well as a limited amount of time to complete the tasks.
GRE tutors will help you work on your weaknesses, they will give you realistic and meaningful practice that will prepare you to face the exam confidently, and will be able to answer all your questions.
There are many benefits of getting a private GRE tutor to improve your score.
Personalized lessons
Efficient use of your time
Flexibility
Know the test ins and outs
Relevant practice
Personalized lessons
Your lessons will be tailored to your interests, weaknesses, strengths, and needs. 
Your GRE tutor is trained to understand your skills and exploit what you find easy while helping you overcome those challenges that the exam poses. GRE tutors are familiar with the exam and can offer you advice to deal with the ins and outs of the test. Ultimately, this will make you feel more confident, secure, and ready to do your GRE.
Flexibility
Having a private GRE tutor is also beneficial since they offer flexibility. If you're a busy student or you're working on the side, your tutor will be able to adapt the times and workload to suit your available time.
In the same way, if you have a lot of time to prepare for the GRE, your tutor will push you to work faster, achieving the score improvement you're looking for in a shorter period of time.
Having private one-to-one lessons means that you will be working at your own speed. Either you go fast or slow, your lessons will concentrate exclusively on you, helping you use your time in a more efficient way.
Know the GRE
One of the most interesting benefits that GRE tutors can offer is their knowledge of the structure of the GRE and the expectations students should satisfy. Taking the exam knowing it will give you an edge and will reduce the stress that comes from taking an exam that can have a huge influence on your academic future.
GRE tutors can also teach you how to manage your time efficiently. Since each part of the test has a time requirement, you need relevant practice and tips so you can successfully complete all the tasks and answer all the questions. Your tutor will help you deal with these challenges.
Relevant practice
Your GRE tutor will also be able to offer you realistic practice that will get you ready to face the exam. 
One of the most important parts of exam preparation is to practice as much as possible to be ready to deal with anything that's thrown at you during the exam. Practicing using real simulations and questions that could be present in the exam will prove invaluable on the date of the GRE.
Your GRE tutor will also be able to score your work and give you an idea of where you are, as well as if you're finally ready to take the exam.

Enjoy All The Benefits
You don't pay your first hour unless you find it a good fit.
Only pay for the time you need.
No subscriptions or upfront payments.
Find Tutors Near You