Were you looking for an "SAT Mathematics tutoring near me"? You have come to the right place. We have the best math tutors ready to help you prepare for your SAT mathematics exam.
The SAT is one of the most important and widely accepted admission exams in the United States. It's very common for high school juniors and seniors to take the SAT exam as part of the undergrad application process to enter colleges and universities. You need to be aware that your SAT score is only one part of a myriad of aspects taken into consideration. Other factors that will impact your university application are your high school GPA, a written essay, recommendations from teachers, extracurricular activities, and also an admission interview.
Best SAT Math Tutors Near You:
What you need to know about the SAT
The SAT exam is a multiple-choice test created and administered by the College Board. The purpose of this standardized exam is to measure how prepared high school students are to enter college. The importance of the SAT scores changes from one school to another. But, in general, it's known that the higher your score on the SAT exam, the more options you will have for attending the college of your choice.
It's important to think of when you're planning to take the SAT test. Do not leave things for the last minute! Find an SAT mathematics tutor and start preparing with enough time so you can complete your application before the deadline. Most students take the SAT in the spring of their junior year or fall of their senior year. It's better to plan things ahead in case you need to take the test again to boost your scores. There are exam dates in August, October, November, and December, or March, May, and June.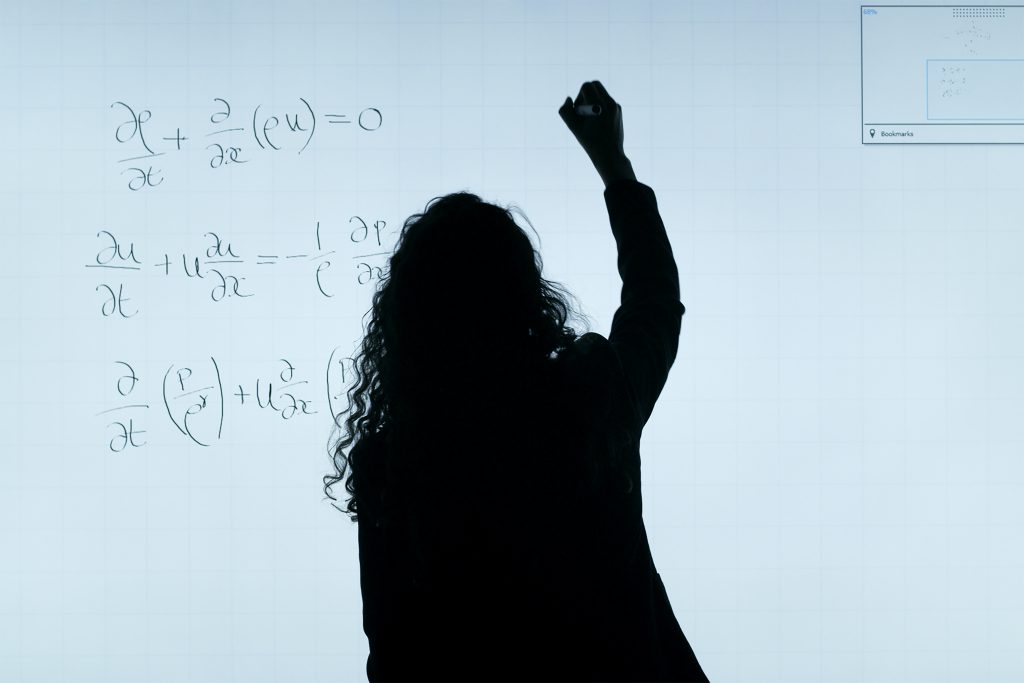 Choosing to prepare with an SAT Math private tutor will help you understand complicated mathematical concepts. But your tutor will also help you create a study routine and will provide advice that will boost your self-confidence to get the best possible score on your SAT.
Preparing for the SATs can be stressful. Your tutor will adapt your lessons to your learning speed and will get you acquainted with the SAT standards, tailoring the lessons to your personal needs. This will help you use your time more efficiently and make the best of your preparation.
Investing in an SAT Math private tutor is without a doubt your best bet to obtain the scores that can be the first step to achieving your academic goals.
SAT Math: what to expect?
The SAT Math test is divided into two sections: one part doesn't allow the use of a calculator, while the other can be done with the help of one.
Most of the questions are multiple-choice, but in some cases, the questions may require the student to come up with the answer.
Some questions will be about a particular scenario, but there may also be multiple questions about one single situation.
The SAT Math exam concentrates on three different areas that students should keep in mind.
Heart of algebra: this area focuses on the use of linear equations and systems.
Problem-solving and data analysis: here students are assessed to see their quantitative knowledge.
Passport to advanced math: this area may be a bit more challenging since students have to manipulate and deal with complex equations.
There may be additional topics present in the SAT Math, like trigonometry and geometry.
Many students find math a challenging subject, that's why getting an SAT Math tutor is the best investment you can make if you want to boost your SAT results and make a difference in the university application process.
SAT Math without a calculator
This part of the test has the goal of assessing how fluent students are in Math, their knowledge of mathematical concepts, their sense of numbers, and basic math application principles.
Do not be scared. This part of the SAT Math test doesn't expect you to work as a calculator, but mostly apply what you know of the subject to resolve problems. You are supposed to know concepts and techniques that will help you even if you don't have a calculator with you.
SAT Math with a calculator
A calculator is a useful tool when it comes to Math. So, while in this section of the exam you can save time doing numbers, you are supposed to concentrate more on the reasoning part of the subject.
This part of the test requires students to use their common sense and some questions are known for being faster solved without. Learning when to use a calculator and when it's not necessary is an important skill you can discuss with your Math tutor at any time.
Don't be fooled, allowing the use of a calculator doesn't mean this part of the test is easier. You're meant to know the necessary strategies and formulas, and the calculator is only as effective as you make it to be.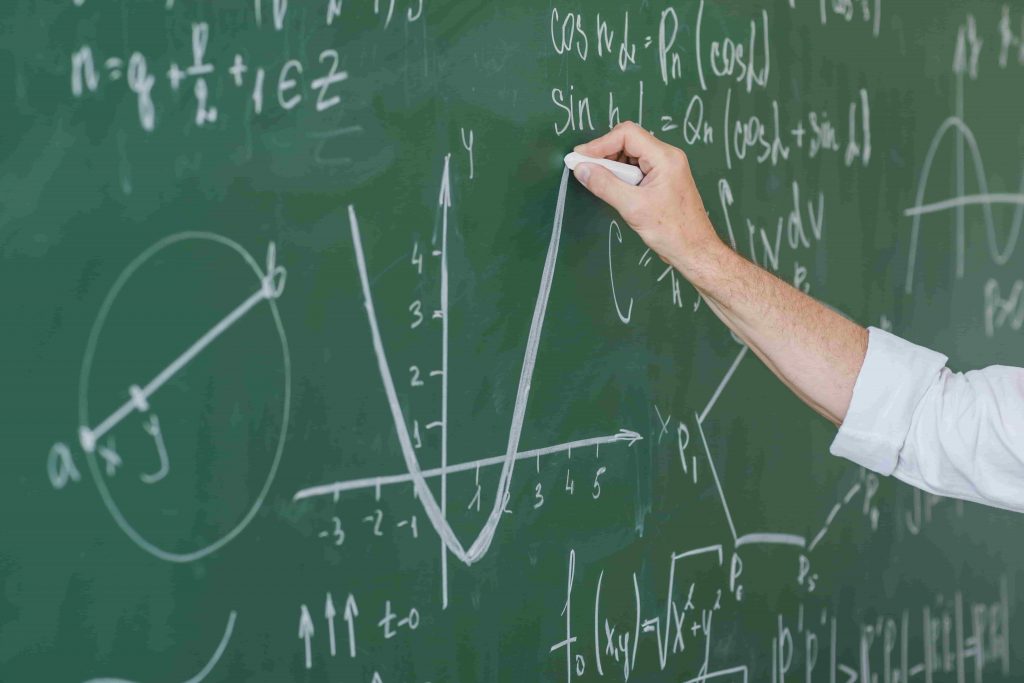 What does the SAT Math measure?
Your SAT Math score will be based on the following standards.
Fluency
Conceptual Understanding
Applications
Fluency
Talking about fluency means assessing how well students can carry out procedures with flexibility, accuracy, efficiency, and apply diverse strategies to get the necessary results.
Fluency also refers to the abilities of students to identify the best approaches to get solutions efficiently and quickly. Students are expected to reorganize information, find shorter processes, and apply original mathematical concepts.
Conceptual Understanding
This standard evaluates the knowledge of students on general math concepts, operations, and mathematical relations.
Conceptual understanding also assesses students on making connections between graphs and equations, as well as transferring information from one form to another.
Applications
This is Math applied to real life.
Students are expected to analyze a situation and identify the key elements. Then they are supposed to represent this problem in mathematical terms and carry out a solution.
Applications look to see how well students can see the applications of Math in real life and solve common problems applying the Math concepts necessary to solve problems.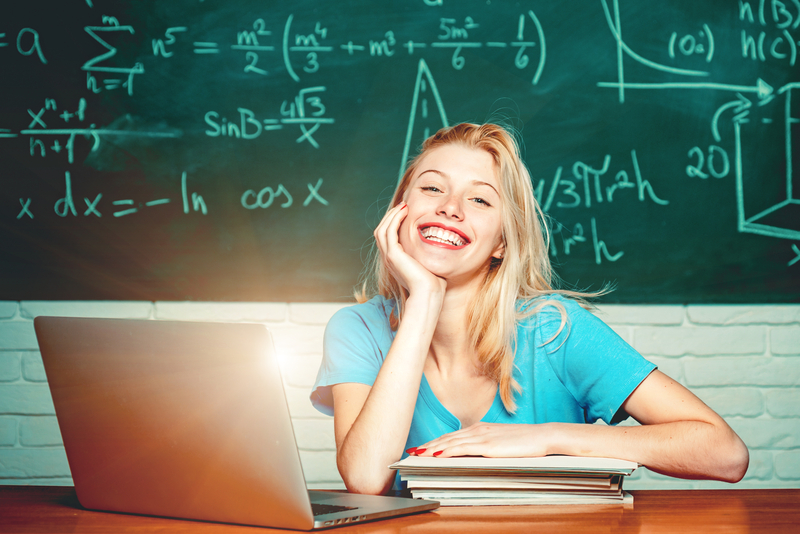 How can an SAT Math tutor help you prepare?
To succeed in your SAT Math you need to work on the following areas:
Numbers and operations
Algebra and functions
Geometry and measurement
Data analysis, statistics, and probability
Personalized approach
All these concepts are included in the SAT Math. Many students may have a stronger knowledge of some of these areas, but fee less confident in other parts.
An SAT Math tutor can help you by concentrating specifically on your weaknesses, dedicating more time and effort to improve the set of skills that you may not understand well. Math tutors can answer all your questions, with a one-to-one focus that will save you time providing more significant results.
But not only the lessons will be tailored to your level, skills, and learning speed, also homework assignments can be specially designed to help you strengthen certain areas. Having such a personalized approach has proven to offer better results and be a more efficient way of preparing for your SAT Math exam.
Time management and exam structure
Your SAT Math private tutor will also be able to offer the necessary tips for you to manage your time successfully during the exam. This is important when we talk about the Math section since you need to complete the questions in a limited time. Some students have strong math skills but take too much time to carry out the problems.
Your tutor will also have a strong knowledge of the structure of the exam and the required skills to use in each part. They can guide you and help you with the relevant practice that will boost your confidence. It's very important to be familiar with the exam beforehand! This way you know what to expect and how to deal with it.
Your SAT Math tutor will provide you meaningful and relevant practice and you will have the chance to practice doing the SAT Math in a realistic environment which is invaluable practice for the real exam date.
Stress management and confidence
Preparing for the SATs is usually really stressful since students feel they are betting their future. And while other factors influence a university application, the SATs are always looked at carefully.
Getting a higher score can make a difference in entering the university of your choice or not. So how can students deal with this stress?
Well, your private tutor will help you create a personalized studying routine that will help you organize your day and use your time more efficiently. Since the lessons will be completely personalized, you will also have the chance to work more on those skills that are a challenge for you.
Students have different skills and abilities, and your tutor will be able to recognize, boosting your strengths, and designing a plan that can help you overcome the difficulties caused by the other skills.
Understanding your strengths and weaknesses will help you face the exam in a more mature way, and having tailored lessons will boost your self-confidence and give you the tools you need to succeed.
We have a wide selection of excellent SAT Math tutors that can help you not only get the score you want on your SAT but do it confidently and without as much stress. Our tutors are familiar with the structure of the exam, as well as the expectations and correcting principles. They can help you work on your weaknesses and transform them into strengths.
Your Maths tutor will provide the necessary told to undertake the first step into achieving your academic dreams and entering the university and the undergrad program you want.

Enjoy All The Benefits
You don't pay your first hour unless you find it a good fit.
Only pay for the time you need.
No subscriptions or upfront payments.
Find Tutors Near You