Find SAT Math Tutors Near Me
Were you looking for an "SAT Mathematics tutoring near me"? You have come to the right place. We have the best math tutors ready to help you prepare for your SAT mathematics exam.
The SAT is one of the most important and widely accepted admission exams in the United States. It's very common for high school juniors and seniors to take the SAT exam as part of the undergrad application process to enter colleges and universities. You need to be aware that your SAT score is only one part of a myriad of aspects taken into consideration. Other factors that will impact your university application are your high school GPA, a written essay, recommendations from teachers, extracurricular activities, and also an admission interview.
Best SAT Math Tutors Near You:
How an SAT Math Tutor Can Help
The SAT exam is a multiple-choice test created and administered by the College Board. It's designed to measure a high school student's preparedness for college.
While your SAT score is only one of the factors that affect your college admissions, it is an important one. Most colleges and universities require you to submit your SAT scores as part of your application. A higher score can help you get into more colleges and make you eligible for numerous scholarships.
Most high school and college counselors recommend that students spend some time doing test preparation specifically for the SAT. The best way to do that is with an SAT Mathematics tutor. An experienced SAT tutor can help you fill in any gaps in your Math knowledge and cover any topics that your high school Math teacher may have missed.
An SAT Math tutor can also help you make the most of your study time. SAT tutors know all the top test prep tricks and problem-solving strategies. They can help you work through practice tests so you can go into the exam feeling confident.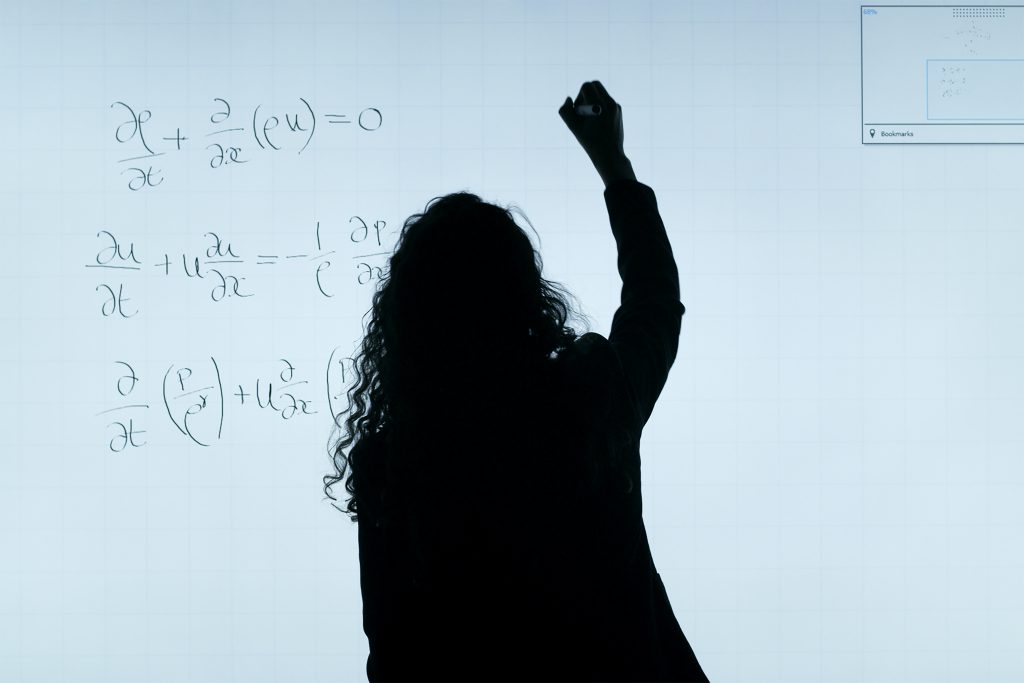 SAT Math: What to Expect?
The SAT Math test is divided into two sections: One part doesn't allow the use of a calculator, but you can use a calculator for the other one. Most of the questions are multiple-choice, but there are also some that require the student to supply the answer. Some questions will be about a particular scenario, but there may also be multiple questions about one single situation.
The SAT Math exam concentrates on three different areas that students should keep in mind:
Heart of Algebra: This area focuses on the use of linear equations and systems.
Problem-solving and data analysis: Students are assessed on their quantitative knowledge.
Passport to advanced math: This area may be a bit more challenging since students have to manipulate and deal with complex equations.
There may be additional topics present in the SAT Math section, such as Trigonometry and Geometry.
Many students find Math a challenging subject, which is why getting an SAT Math tutor is the best investment you can make if you want to boost your SAT results and make a difference in the university application process.
SAT Math without a calculator
This part of the exam is designed to assess how fluent students are in Math. It tests their knowledge of Mathematical concepts, their sense of numbers, and basic Math application principles.
Although this part of the test may seem overwhelming, you don't need to be scared. This section doesn't ask you to act like a calculator but to apply what you know of the subject to resolve the problems. You are supposed to know concepts and techniques that will help you even if you don't have a calculator with you.
SAT Math with a calculator
A calculator is a useful tool when it comes to Math. So while in this section of the exam you can save time doing arithmetic, you are supposed to concentrate more on the reasoning part of the subject.
This part of the SAT requires students to use their common sense, and some questions are known for being faster to solve without a calculator. Learning when to use a calculator and when it's not necessary is an important skill you can discuss with your Math tutor.
Although it may seem like this section of the test is easier because you can use a calculator, don't be fooled. You are expected to know the necessary strategies and formulas, and the calculator is only as effective as you make it.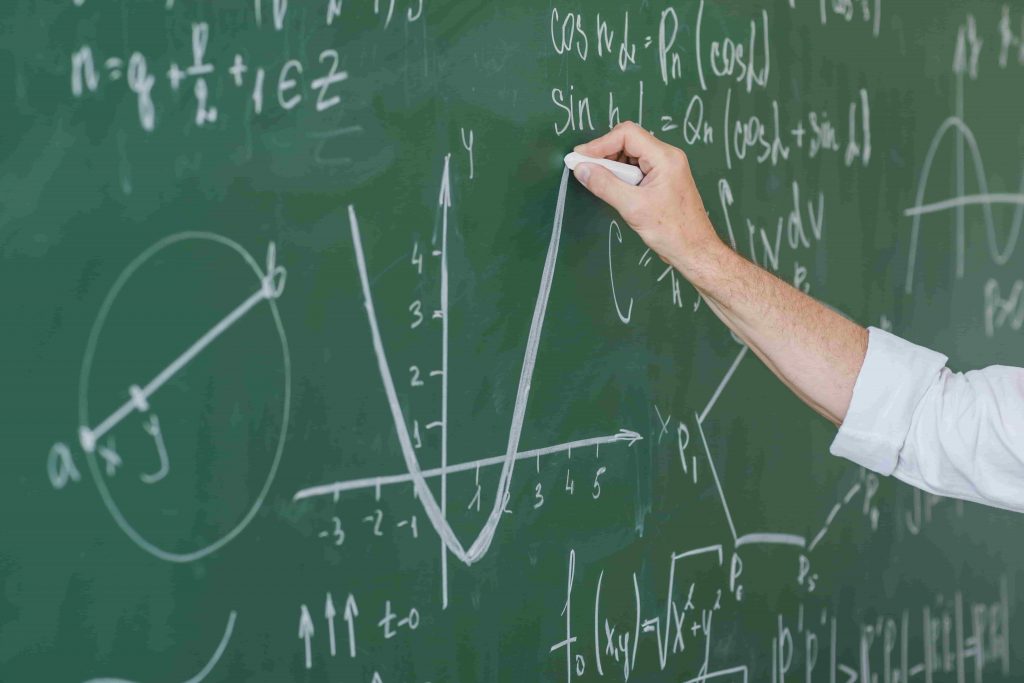 What Does the SAT Math Section Measure?
Your SAT Math score will be based on the following standards:
Fluency
Conceptual understanding
Applications
Fluency
Talking about fluency means assessing how well students can carry out procedures with flexibility, accuracy, and efficiency. Students must apply diverse strategies to get the necessary results.
Fluency also refers to the student's ability to identify the best approaches to get solutions efficiently and quickly. Students are expected to reorganize information, find shorter processes, and apply original Mathematical concepts.
Conceptual Understanding
This standard evaluates the student's knowledge of general Math concepts, operations, and Mathematical relations. Conceptual understanding also assesses students on making connections between graphs and equations, as well as transferring information from one form to another.
Applications
This is Math applied to real life. Students are expected to analyze a situation and identify the key elements. Then they are supposed to represent this problem in Mathematical terms and carry out a solution.
The Applications standard looks to see how well students can understand the applications of Math in real life and solve common problems by applying the necessary Math concepts.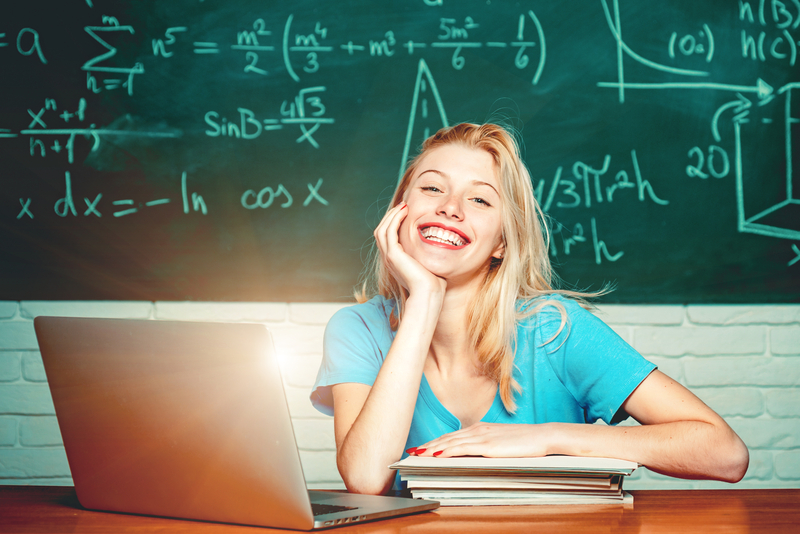 How Does SAT Math Tutoring Work?
Preparing in advance for the SAT is essential to getting a good score. With an SAT Math tutor, you can make sure your study time is as efficient and effective as possible.
An SAT Math tutor can help you understand complicated Mathematical concepts. They can also help you create a study routine as you prepare for the test. With expert tips and tricks for the test, you can feel confident going into the exam.

Preparing for the SAT can be stressful, but it's easier with a private tutor. A good SAT tutor will adapt each lesson to your unique learning speed and goals. These tailored lessons make it easy to learn the SAT standards and make the most of your preparation time.
Benefits of Working With an SAT Math Tutor
Success on the SAT Math section requires knowledge of a wide range of Math concepts. You also need strong problem-solving skills. A private SAT tutor can help you build these skills, and you can count on some other benefits as well.
Personalized approach
Most students have a stronger knowledge of some Math concepts than others. You may feel confident in your Algebra skills but struggle with Trigonometry. An SAT Math tutor can help you by concentrating specifically on your weaknesses, dedicating more time to the skills you need to work on.
A skilled Math tutor can answer all your questions and provide a one-on-one focus that will get excellent results. They will tailor the lessons to your level, skills, and learning style. You can work together on homework or practice tests.
Time management for the exam
A private SAT Math tutor will also offer you essential tips for managing your time successfully during the exam. This is important because the strict time limit means that you must solve the questions efficiently. You may have a strong understanding of Math but slow problem-solving skills, so a tutor can help you overcome that.
A good SAT tutor is an expert on the structure of the exam. They can guide you through practice exams so you know what to expect and can feel confident.
Confidence and stress management
Preparing for the SAT can be stressful, especially if you focus on the potential consequences of your score. An SAT Math tutor can help you optimize your studying and create a reliable test-day strategy so you can feel confident going into the exam.
How Much Does an SAT Math Tutor Cost?
There isn't a national standard for tutoring rates, and each instructor sets their own prices. Hourly rates for private tutoring can range from $15 to over $100. Most SAT Math tutors charge around $80 per hour for a one-on-one lesson. Sometimes you can get a lower rate if you attend a small group session instead.
The cost of a tutor depends on their qualifications and specialization. An SAT Math tutor will probably charge more than a tutor who focuses on elementary Math or middle school Algebra. Sometimes you can get a discounted rate if you purchase several hours at once.
How Do I Choose an SAT Math Tutor?
When you are choosing a private SAT tutor, consider their credentials, tutoring experience, reputation, and rates. Many SAT tutors have bachelor's degrees, and some are even licensed math teachers. You should look for someone who has a few years of experience teaching Math. It's important to choose someone who is an excellent teacher, not just someone who understands complicated Math concepts.
You can usually find online reviews of private tutors from prior students. Use these to find a tutor with a great reputation and a track record of getting real results. Don't forget to check their rates to make sure you find someone who fits your budget.
How to Find an SAT Math Tutor Near You
Finding an SAT Math tutor is easy with the internet. Just start with a search for SAT Math tutors near you. Once you have a list of prospects, you can compare them to find the one that's right for you.
Look for tutors who specialize in test preparation for the SAT specifically. The ACT Math exam is similar, but the test is structured and scored differently, so you need a different studying strategy. You might want to choose a tutor who can help you study for the PSAT, which you might decide to take to prepare for the SAT.
Once you narrow down your list to the final candidates, check their reviews to make sure they are reliable teachers. Then, you can message them directly to ask any specific questions you have and make your final decision. Some tutors may allow you to attend the first session for free before you commit.
Common SAT Math Skills & Topics to Know
The SAT is designed to test high school students on the topics they learn in classes like Algebra 2, Trigonometry, and Pre-Calculus. You'll need to have a solid foundation in these areas:
Numbers and operations
Algebra and functions
Geometry and measurement
Data analysis, Statistics, and Probability
All of the Math questions on the test fall into one of these categories, but an SAT tutor can help you understand the specifics. In order to score well, you'll need to be able to identify the essential information in each question and solve it quickly and accurately. You can practice solving questions faster by taking sample tests.
SAT Math Tutoring Frequently Asked Questions
Many students have questions about the SAT and hiring an SAT tutor. Find expert answers here.
What is SAT Math?
The SAT Math section tests students on their knowledge of Algebra and their ability to translate Mathematical principles into real-life situations. This part of the SAT contributes to your overall score along with two other sections: Reading and Writing & Language.
What does an SAT Math tutor do?
A private SAT Math tutor helps students prepare for the Math portion of the test. They explain challenging Math concepts so students can improve their knowledge and help students build up their problem-solving skills. An SAT tutor can help students understand the format of the test and practice the best strategies for taking it.
Are SAT Math tutors worth it?
Yes. While students can study for the SAT on their own, most experts agree that it's beneficial to have a private tutor. By investing in an SAT Math tutor, you're investing in your future education and career opportunities.
Is online SAT Math tutoring available?
There are many online tutoring companies that offer help for students preparing for the SAT Math section.
How is online tutoring different from in-person tutoring?
Both types of tutoring can help you prepare for the Math portion of the SAT so you can get a good score. An online tutor is good for people who prefer remote learning or have busy schedules. However, many students prefer the learning environment that an in-person tutor can offer.
Is SAT Math tutoring tax deductible?
No. The cost of a private tutor is considered a personal expense that doesn't qualify for a tax deduction.

Enjoy All The Benefits
You don't pay your first hour unless you find it a good fit.
Only pay for the time you need.
No subscriptions or upfront payments.
Find Tutors Near You