Welcome to Our Computer Tutors!  Find a Private Computer Tutor Near You Today ~
Looking for a computer tutor near you?  Learning a new programming language or software is not easy.  And if you fall behind, it's even more difficult to catch up.  That's where our private computer tutors can help!  We've got computer tutors that have you covered from Basic, C++, Python and any other programming or software that you need.  We even have tutors that specialize in Microsoft Office including MS Word, Excel, Access and Powerpoint.  Interested in learning keyboarding?  Then check out our keyboarding tutors or our typing tutors.
Barry D.
Certified and Experienced - Technology, Photography & Video
Phoenix, AZ
view tutor
Hello future students! I bring 22 years teaching experience in pubic schools as well as facilitating private trainings for adults. I connect with students in a positive and encouraging manner as well as customizing instruction for each individual's unique needs and learning style to ensure success. I am a creative and artist at heart who has worked as an educator of digital photography, digital film and video production as well as computers with a specific focus on Apple computers and rela...
4.71 stars
(7 ratings)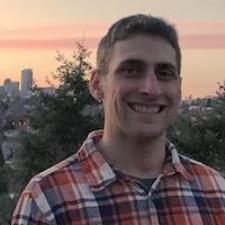 AJ K.
I love giving people the knowledge or tools to be successful.
Brooklyn, NY
view tutor
I am currently running my own startup creating a wireless headset to control a computer with your thoughts. We are doing complex machine learning, real-time digital signal processing, wireless data transmission, wearable technology, printed circuit board design, and graphical user interface design. Multiprocessing has come second nature to me and I love to solve complex systems and problems. Teaching-wise, I worked as a Matlab teaching assistant at Clemson to teach new engineers the funda...
4 stars
(1 ratings)
Frank C.
Microsoft Certified PowerPoint / General Computer Teacher
Tuckahoe, NY
view tutor
I have a BA from Iona College, 3 Microsoft & Adobe certificates (which include more than 20 completed courses) from Lehman College-CUNY, and over 30 years of teaching experience. I am currently a software instructor at Lehman College-CUNY and I have previously been a teacher at Tuckahoe High School. As a Microsoft Certified (MOS) PowerPoint Teacher/Presentation Specialist and General Computer Instructor, I enjoy working with students and communicating to them the excitement and creativity th...
4.5 stars
(2 ratings)
Samantha L.
Technical (Word, Powerpoint, Email, Computers), Photography
Willow Grove, PA
view tutor
I have been an IT professional for about 14 years. I am qualified with general computer training, advanced technologies, Microsoft Word/PowerPoint/Outlook. I have been a professional photographer since 1995 and have photographed approx 300 weddings. Currently, my focus is on portraiture. Specialized study in lighting, photography business, marketing posing. I have had the opportunity along the way in my careers to train and teach. There is nothing more satisfying than teaching someone ...
0 stars
(0 ratings)
Alex M.
Musician who is also a Doctoral student
Urbana, IL
view tutor
I started teaching violin and music theory about 5 years ago, while I was a student in Belgium. My teaching happened mostly in private setting, either at my place or student's place. I have a Bachelor's and Master's Degree in Violin performance and I am currently a Doctoral student in music performance. I have experience worming with all the age groups. At the community school where I teach, I have students that range from 5 years old to students in their 20's. For beginners, I always...
0 stars
(0 ratings)
Dean G.
Drums & Percussion Music Specialist - Not Secondary Skillset
Marietta, GA
view tutor
I have developed performance versatility over decades of involvement in many of the common styles of modern musics. Personalized lessons are approached with diligent and thorough pre-preparation. Performance and instructionally skilled at most tuned and un-tuned percussion instruments due to earning two degrees in music: Percussion Education at the University of Georgia under Thomas McCutchen, and Percussion Performance at East Carolina University under Harold Jones. The aforementioned inc...
0 stars
(0 ratings)
Raymond E.
CIS Tutor - Part time work
Hot Springs National Park, AR
view tutor
I am an adjunct instructor for local college in the computer information systems department. I have several years of hands-on experience in computer technologies, I am a certified computer forensics examiner (CCFE) and a Social Media Forensics Investigator. I have A+ certification, Microsoft experience and teaching experience in both online and face-to-face environments. I am interested in tutoring to earn extra income. In addition, I previously served as a reserve officer with the Garlan...
0 stars
(0 ratings)
Darell B.
Computer Technology Hardware and Software
Apple Valley, CA
view tutor
My computer and networking technology training started in the Air Force. I was responsible for 5 servers and approximately 120 desktops and laptops and mobile devices on a logistics network. I was responsible for hardware and software maintenance including the responsibility of keeping all devices secure on the Department of Defense Network. I retired 22 years from the Air Force and started my own computer repair and networking business in July of 1999. I currently have a bachelor's degree in...
0 stars
(0 ratings)
Melanie W.
UC Doctor of Education| Expert in English, Tech, and Testing
Castro Valley, CA
view tutor
With over twenty years of experience as an educator, I have taught English, English as a Second Language, U.S. history, civics, and consumer economics to high school students. In addition, I have taught ESL and computer applications to adults. Plus, I have many years of experience teaching teachers and administrators to integrate educational technology. As a native English speaker, I have two degrees from Canadian universities and two advanced degrees from U.S. universities. I love the...
4.25 stars
(8 ratings)
Edwin T.
Spanish Language Tutor, Information Technology, Volleyball Coach
Kenner, LA
view tutor
Looking for opportunities to be either your Volleyball (Intermediate to advance) Coach or to be your Spanish as a second language Tutor. I have over 10 years of experience coaching Volleyball, in USA VB and International Play. On the Spanish Tutoring, Spanish is my primary language and I have provided Spanish instructions in the past. Looking forward working and learning with you. I make education and training fun and entertaining. I have also a strong background in Computer Science, Inform...
5 stars
(1 ratings)
More Tutors
We have Computer Tutors for Seniors, Computer Tutors for Beginners as well as everyone in between!  We've got private tutors and computer tutors that can make even the most complicated programming or computer languages clear and understandable.  They can provide homework help, test prep as well as computer tutoring.
It's simple to get started when you need a computer tutor – just enter in your subject or subjects and zip code.  Then search for tutors in your area or online tutors in specific subject areas where you need help.  Make sure that you check out their expertise and background in the subjects that you are interested it.  Once you have a few to contact, send them a message and let them know the topic or topics you are looking for help.
Most tutors are very fast to respond and you can then make a decision on the best computer tutor for you or your child. Before you know it, you will be able to score the grades or test results that you need to reach your goals with the help of your computer tutor!  And don't forget our Good Fit Guarantee!  If the tutor isn't a fit, the first session is FREE.