Welcome to Bronx Private Tutors! Find Private Tutoring and Online Tutors Near You!
It's tough to stay on top of all your courses or prep for a BIG exam without the help or private tutors.   So if you are looking for a private tutor for yourself or a family member, we've gathered the best tutors that we could in the Bronx so there's a Bronx, New York tutor that can help you reach your goals.  With our wide selection of private tutors located in your area and able to help you you learn what you need NOW from the comfort of home, we are confident that you can find a tutor that is perfect for you!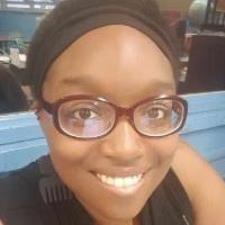 Avrien A.
Experienced teacher specializing in English as a Second Language
Bronx, NY
view tutor
Hi, I'm Avrien! I grew up moving all over the USA, and even lived in Germany for a while as a child. Growing up moving sparked in me an interest in German culture and history at a young age, so I decided to make those my areas of expertise in school. I graduated from Bradley University with my bachelor's degree in German in 2013. I then moved to Austria to teach English for two years. During my time in Austria, I began a master's degree program in European history, which I intend to fini...
3 stars
(1 ratings)
Yanelba R.
Computer Programming Tutor / Native Spanish Speaker
Bronx, NY
view tutor
My name is Yanelba, I have a Bachelors of Science in Computer Science and an Industry Certification in Mobile Application Design and Development. I am also a native Spanish speaker. During the day, I work as a technology project manager and on a daily basis I use tools such as Microsoft Word, Excel, Outlook, and Project. I have been tutoring since I was young, helping family, neighbors, classmates and colleagues in different subjects. I also volunteered at StreetWise Partners as a trainer ...
4.81 stars
(16 ratings)
Stephanie M.
Experienced French Tutor
Bronx, NY
view tutor
Hello - My name is Stephanie. I am a college graduate, who studied French at an Ivy League institution. During my time there, I studied abroad in France and took numerous French courses including courses specializing in French grammar, French literature, French politics and French business. I am comfortable with French vocabulary, essay proof-reading and speaking, in addition to knowing the best online resources that can help you excel. I've been taking French since high school, having earn...
5 stars
(4 ratings)
Luis G.
Dedicated, skilled and passionate Spanish tutor
Bronx, NY
view tutor
I am a native Spanish speaker. I received a Bachelor's Degree in Spanish Language (Departmental Honors) from Herbert H. Lehman College, where I was awarded The Hannah E. Bergman Memorial Prize for Excellence in Spanish. In addition, I took graduate courses in Spanish Literature at CUNY Graduate School and Education courses at Grand Canyon University, respectively. In addition, I am a self-published author who love writing short stories and poems in Spanish. During the last 18 years I serve...
4.68 stars
(38 ratings)
Sebastian S.
Your Friendly Neighborhood Math and Physics Tutor (First 30 min FREE!)
Bronx, NY
view tutor
I am currently a senior mechanical engineering student at Stony Brook University. My key quality as a tutor aside for the passion I have for my subjects is definitely my patience with students. I feel that tutoring is not just instruction, but a means of communication with students. From my years of tutoring I have come to learn that misunderstanding of subject concepts come not from the students own lack of understanding, but rather from lack of proper interpretation of students question...
5 stars
(1 ratings)
Dr. Nancy M. C.
Dr. Nancy Marie C.
Bronx, NY
view tutor
I am Pre-kindergarten to Sixth grade certified elementary school teacher through the Board of Education City of NY. I reside in the Bronx, NY area. I have a love for vocal music and dramatic arts. I love to travel and spend my vacation time by the ocean. I love to swim and shop. I also love to read and write. I am presently working on a children's story book, and hope to have it finished and published within the year. I have been an educator in the Bronx for over 31 years. I enjoy teaching i...
4.98 stars
(107 ratings)
Khaled M.
Khaled - Patient and Caring Tutor
Bronx, NY
view tutor
I hold a Bachelor degree in Biomedical Sciences, a Master degree in Biology, and a Ph.D. degree in Microbiology and Immunology. I have many years of valuable experience teaching different science courses including Biology, Microbiology, Immunology, Biochemistry, Organic Chemistry, Genetics, Physiology, Pharmacology, Molecular Biology, Cell Biology and Nursing. During my teaching years, I worked with a large pool of undergraduate and graduate students with different backgrounds and studying...
4.88 stars
(8 ratings)
Nicola M.
Columbia and Sorbonne-educated French Teacher
Bronx, NY
view tutor
Hello! I'm Nicola, a professional French teacher based in New York City. I received my bachelor's degree in French and Romance Philology from Columbia University in 2011, and then my master's degree in études théâtrales (theatre studies) from the Université Sorbonne-Nouvelle Paris III. Ever since then, I have been teaching French in both group and private lessons (independently), and as a substitute at various NYC private schools, primarily the Nightingale-Bamford School. I love teaching Fren...
0 stars
(0 ratings)
Veronica R.
Special education teacher
Bronx, NY
view tutor
I am a Special Education teacher working for the New York City Department of Education for 11 years. I teach a "bridge class" for grades 1-3. I work with children who are classified as speech impaired, learning disabled, autistic or diagnosed with down syndrome. I teach the core curriculum and modify work to the child's "functioning level." ...
0 stars
(0 ratings)
Thanzila A.
Your friendly science tutor
Bronx, NY
view tutor
I am a medical student. My goal is to become a physician one day. Being a medical student, I have knowledge of a variety subjects from Basic sciences, including but not limited to pathology, physiology, immunology, and much more! I have been acing my medical exams with As and most even with scores of a 100%. Additionally I have had the privilege of helping out fellow classmates in medical school that were struggling with various concepts while in classes that we had together. With a profou...
0 stars
(0 ratings)
More Tutors
There are even online tutors if that works better with your schedule.  Whatever course or study skills you are looking for,  whether it's Algebra 2, Chemistry, Biology, GMAT, SATs, ACT, GRE, Spanish, English or even CPA exams or Quickbooks (to name a few topics) – there are tutors near your to help.  Best of all?  If there's not a fit, you won't pay for that first hour!
So check out all of our Bronx, NY tutor options and find the ones that are a fit for you or your child today!  To get started is easy – just search for your topics, review the tutors and when you find some you like, just send them a message and begin improving your grades today! You'll be amazed at the results you will get!