Spanish is one of the most spoken languages in the world. With 21 countries having Spanish as their official language, it's no surprise that it is very popular to learn as a second language everywhere. If you want to be part of the 400 million people that speak Spanish around the world, you will need a Spanish tutor near you.
Learning a new language can be challenging, but finding the perfect Spanish private tutor for you will help you get the job of your dreams, achieve better grades, or move around more comfortably in the international scene. There is no innate talent to learn languages, all it takes is hard work and motivation. And a good guide! Your tutor will help you every step of the way until you can speak Spanish confidently.
Best Spanish Tutors Near You:
We firmly believe that getting a private tutor is the best bet to help you easily learn any subject, not just Spanish. But, when talking about languages, there are some extra benefits of studying with a private tutor. Private lessons provide a great setting to make you feel comfortable dealing with whatever you find difficult, boosting your self-confidence, and setting you off on the path to success. On the same line, it gives you the perfect occasion to make mistakes and learn from them without feeling embarrassed.
We will start by telling you why learning Spanish is a good idea and a way of achieving your dreams. We will give you excellent reasons for choosing Spanish as a second language. Then, we will enumerate the many benefits of getting a private tutor to help you become a fluent speaker of Spanish. Are you convinced? You are now ready to find a Spanish tutor near you, wherever you live.
Spanish language
Spanish is a language that has its origins in Latin. This makes it very similar to French, Italian, and Portuguese from a structural point of view.
The first country that comes to mind when we think about the Spanish language, it is Spain. After all, it all started there with the colonization. But we should remember that most countries south of the United States speak Spanish too. From Mexico to Argentina. And beyond Latin America, we can also think of the Philippines, in Asia, which was a Spanish colony. And finally, Equatorial Guinea, which is the only African country where Spanish is spoken.
But apart from being an official language in all of these countries, Spanish is commonly spoken in some areas of the US, as well as in Gibraltar, Belize, and Andorra. Making it an obvious choice for a second language.
Many people think that you could go anywhere in the world and speak English, and while it may be true, speaking Spanish may be more important since it can open doors in many corners of the world.
In a more globalized world, where international connections and travels are a thing of everyday life, Spanish will prove to be an invaluable tool.
Spanish, while not one of the most difficult languages in the world, has a few knacks and tricks that your tutor will unveil for you. Understanding the structure of the language, the use of the many verb tenses, and discover the natural use of expressions and idioms are all things you will work with your Spanish private tutor.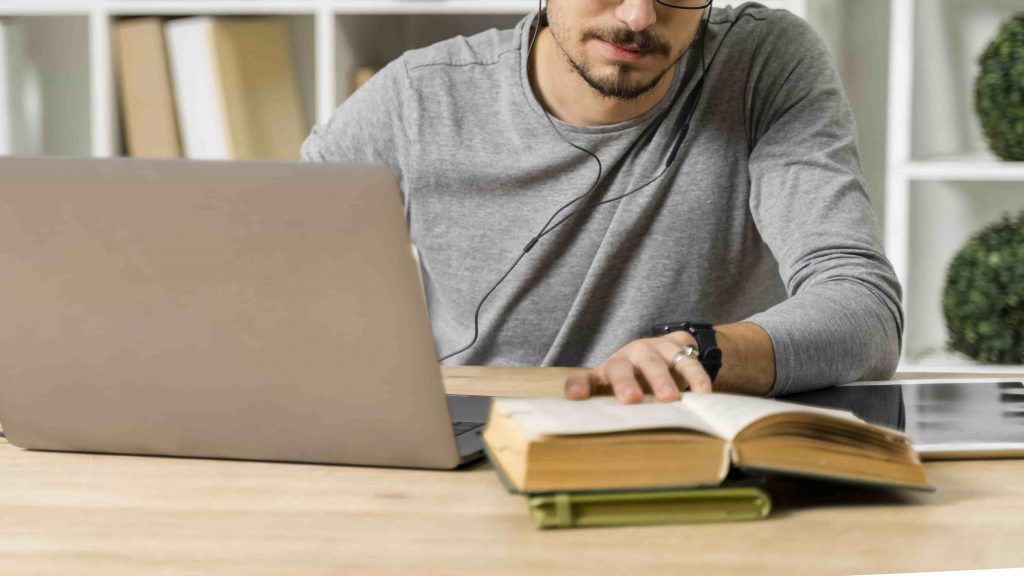 Benefits of getting a Spanish private tutor
Are you asking yourself "where can I find a Spanish tutor near me"? We have the answer you're looking for.
A private tutor will help you understand complicated topics, verb tenses, and pronunciation patterns that are usually complicated for English speakers. With the dedicated attention of your tutor, you will feel more confident and your questions will be answered immediately.
The following are the benefits of getting a Spanish private tutor:
One-to-one lessons
Personalized lessons
Better use of your time
Flexibility in terms of content and time
Cheaper than a language school
An interesting insight into the culture
Tutors are easy to find
Personalized one-to-one lessons
One of the main benefits of hiring a private tutor is the fact that your lessons will be one-to-one and completely personalized to your level and strengths. Working with your tutor you can concentrate on your weaknesses and overcome them, which sometimes is difficult at school or in a private language institute.
While in a class with other people the teacher has to concentrate on the average skills and problems, working with your tutor there will be no distractions. You can work more efficiently and ask any questions you want.
Many tutors follow a plan or a program, but because the whole lessons are concentrated on you, they can adapt them to help you achieve success. You will have time to dedicate to those topics, verbs, or vocabulary you find more challenging while skipping topics that you're more confident in.
Improved use of your time
Having a Spanish private tutor means eliminating the time and cost of traveling. This way, you can have more time to do the things you love, your hobbies, or dedicate it to work.
As a plus benefit, when working with a private tutor you will not waste time in a class when there are people that have different levels from you. It happens quite often that you have to endure a lesson that ends up being boring because other people in the class have difficulties that you don't. This is not at all a problem when learning Spanish with a private tutor.
On the other hand, having a private tutor means that you can go at your own speed. If you want to learn faster and do several lessons a week, it's possible. If you rather take your time, or may not have a lot of time to dedicate to learning Spanish, your tutor will adapt to your needs. In both cases, you definitely use your time more wisely and in a more effective way considering your goals.
Many Spanish tutors will also work online, which means that you only need to turn your computer at the time of the lesson, and enjoy all the benefits a private tutor brings to the table, but without even having to leave your house or change from your pajamas!
Flexible land cheaper lessons
Very often if you go to a language school, you have to adapt to the times they offer. Even if you enjoy learning with a group of people, times that do not match your work hours or personal commitments may make it stressful or impossible to attend lessons.
Your private tutor will adapt to your timetable. Tutors can offer lessons at the times of the day that works better for you, and cancellations or last-minute appointments mean lessons are easy to reschedule.
Finally, because there is no structure behind the teacher, Spanish lessons with private tutors can be significantly cheaper than in an institute.
Learn about the culture
One of my favorite aspects when working as a Spanish private tutor is that I can offer an insight into the culture. This is often overlooked at school where grammar or reading skills are a priority.
As a native speaker having lived in different countries where Spanish is the official language, I can offer tips, advice, and a real vision of the culture of the countries where Spanish is spoken. This adds so much value to the lessons since a language is never disconnected from the people and background where is used.
In fact, with Spanish, this is particularly important. Because Spanish is spoken in so many different countries, it is no surprise that is not the same everywhere. The language has evolved differently in opposite corners of the world. It's a bit like the differences between American and British English.
Your Spanish tutor will know about the differences and can help you work on the accent and vocabulary relevant to what your future projects are. Are you going to Argentina? Do you plan to study in Spain? Are your coworkers mostly Mexicans?
Find a Spanish private tutor near me
Finding a Spanish private tutor near you is not only very easy but fast! You can contact one of our recommended teachers and decide on the dates and fees.
You can input some preferences when choosing a Spanish private tutor. Do you want them to be native speakers? From where? Do you have specific goals like exams or are you looking for exclusively business Spanish? Discuss your needs and preferences with your potential new Spanish private tutor in order to make the best of your lessons.
Now, that you have found the best fit for you, you're done! You're ready to start your journey to become a fluent Spanish speaker with the help of your Spanish private tutor.

Enjoy All The Benefits
You don't pay your first hour unless you find it a good fit.
Only pay for the time you need.
No subscriptions or upfront payments.
Find Tutors Near You