Looking for an ACT Science tutor near you?  When preparing for the ACT science exam or any of these types of exams, getting the right private tutoring help can make all the difference in your exam results.  Getting some support and assistance along the way to cover topics you have dealt with in awhile can make all the difference in your final score!  The ACT science portion covers material that students study over the course of three to four years in high school.
Best ACT Science Tutors Near You:
View Tutor
I have been a private tutor since 2016. I currently work as a Machine Learning Engineer Tech Lead Manager for Airbnb and previously as a Quant Researcher for Morgan Stanley. I graduated with a Physics Ph.D. and CS Master from Wake Forest University. I have helped over 150 students from elementary school to college with course study/homework/test prep. I have also helped over 100 professionals to land their dream jobs at FAANG companies. I love to teach and have helped many students from diffe... Read more
Algebra 1, Algebra 2, Calculus, Physics, Chinese, SQL, C, Computer Programming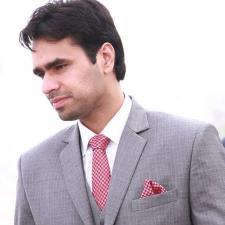 View Tutor
I love teaching Maths and Science since my college and after completing college, I chose it as a hobby. I have extensive experience in teaching, tutoring, and counseling. Since 2006, I have taught more than 1,800 students in groups as well as one on one. My goal for a student is not just making them know the formulas but to understand the concepts in depth so that they can formulate it all by themselves. Your grasp on the concept will be so strong that you will never have to memorize it. I ... Read more
Algebra 1, Algebra 2, Calculus, Chemistry, Geometry, Physics, Prealgebra, Precalculus
View Tutor
Hello and thanks for viewing my profile. People who know me well characterize me as a lifelong student. I graduated with three undergraduate degrees in Mathematics, Chemistry, and Economics. During my professional career, I have continued my education by obtaining professional certifications (Project Management Professional and Certified Quality Engineer) and completing my MBA in 2014. I balance a professional career as a Program Manager with the busy schedule of three active kids so I re... Read more
Algebra 1, Algebra 2, Biology, Calculus, Chemistry, Microsoft Excel, Geometry, Physics
The ACT science exam is 40 questions that are to be completed in 35 minutes.  Include in the exam are several sets of scientific information, and a number of multiple-choice test questions. The information might be in one of three different formats:
Data representation such as in graphs and tables
Research summaries with descriptions of several related experiments.
Several related hypotheses or views that differ or are inconsistent with one another.
The questions on this section of ACT exam requires you to:
Recognize, understand the basic features and the concepts related to what has been provided
Critically examine the relationship between the information provided, the conclusions drawn or the hypotheses that were developed.
From information provided, determine new information, come up with conclusions, or make predictions
Our tutors know how to help you make that time work for you and will even create an ACT Science study guide to work with.Our ACT tutors will help you study the right material and they will work to make sure you fill in any gaps before the test as well as give you relevant ACT practice questions and sample exams.  While you still need to put the time in, you can alleviate some of the stress of the ACT exam prep by having your ACT Science tutor help you with ACT Science strategies to get the results that you deserve!So find an ACT science tutor in your area, contact them for more information and to schedule an initial session, you'll be glad that you did!  And if you need help with other ACT exams such as an ACT Math tutor or English tutor – please check out our tutors for those as well!

Enjoy All The Benefits
You don't pay your first hour unless you find it a good fit.
Only pay for the time you need.
No subscriptions or upfront payments.
Find Tutors Near You