Best Microsoft PowerPoint Tutors
Have you decided to start learning MS PowerPoint and with your schedule want to find a PowerPoint tutor near you can help make the process faster, easier – you are probably right!  A Microsoft PowerPoint tutor can teach you the tips and tricks that you are dying to learn without wasting a lot of time trying to figure it out yourself.  Microsoft Powerpoint is the Number 1 presentation software program currently available, knowing how to use it effectively can help you in several ways both personally and professionally. Well, our private tutors can help you with just that!  They know the ins and outs of PowerPoint and can have you looking like a pro in no time flat.   And best of all, you'll have presentations and reports that look like they were created by an expert.
Best Microsoft PowerPoint Tutors Near You:
View Tutor
I am a former secondary mathematics teacher turned software engineer. I love computing and mathematics and sharing that knowledge with others. I have taught middle and high school students for nine years and have enjoyed teaching them numbers and technology. I have always enjoyed tutoring sessions, as I often get to see the "ah-ha" moment when something finally clicks. There's just no substitute for one-on-one instruction when you're stuck on a particular topic. I have taught Prealgebra, Al... Read more
Algebra 1, Algebra 2, Chemistry, Grammar, Microsoft Excel, Geometry, Microsoft Word, Microsoft PowerPoint
View Tutor
I taught undergraduate mathematics at West Point for over 10 years. Along the way, I have tutored many students from high school through graduate school. I have a good sense of humor and you should enjoy our sessions. Whenever possible, I use real-world problems and applications so the concepts make sense. I have taught courses in Algebra, Statistics, Probability, Pre-Calculus, Calculus, Functions, Linear Algebra, and Math Modeling. Along with teaching, I have been a judge for the COMA... Read more
Algebra 1, Algebra 2, Calculus, Microsoft Excel, Geometry, Microsoft Word, Microsoft PowerPoint, Prealgebra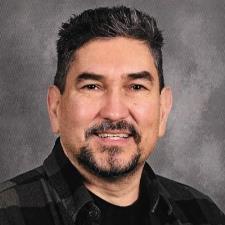 View Tutor
I have been teaching since 1996, after I discovered my vocation when I worked as a Human Resources Manager for a retail company. I used to train all new personnel and I enjoyed every minute of it, from preparing the training session to delivering it and evaluating it, making sure the new employees understood. Since then, my teaching and tutoring experience has been mostly in South Florida and abroad, however, now that I moved to Virginia with my wife and children, I'm teaching full time at a... Read more
American History, Vocabulary, Grammar, Microsoft Excel, Microsoft Word, Microsoft PowerPoint, Reading, Spanish
Whether you want to learn in the privacy or your home, or with your schedule, find that an online tutor might be best – we've got the private tutors that can help you reach your goals quickly, easily and affordably!It's very easy to begin!  To get started today just check out our tutor listings and look at their reviews and experience.  Then send a few of them a message to check on availability and expertise.  Once you find a private tutor that meets your criteria you can begin to take the steps to have the skills that you are looking for with MS PowerPoint.  We make it easy and fast to get help.  You also are not billed for the 1st hour if there's not a fit.  But with our tools, reviews and confidential conversations with tutors before starting, we're sure you can find a private
Microsoft
PowerPoint tutor that will help you reach your goals beginning now!We also have
MS Access tutors online
,
tutors for MS Word
as well as
expert Excel tutors available
!

Enjoy All The Benefits
You don't pay your first hour unless you find it a good fit.
Only pay for the time you need.
No subscriptions or upfront payments.
Find Tutors Near You