Welcome! Find a Microeconomics Tutor Near You Today ~
Is Microeconomics causing you difficulties in school this year?  Are you looking for a microeconomics crash course to start turning school around? We've got 100s of tutors near you that can help with this whether it's high school, college level & beyond.
Joshua C.
Education is not preparation for life; education is life itself.
Delaware, OH
view tutor
I graduated from Eastern Michigan University in December, 2015. I have a secondary provisional teaching certificate from Michigan in grades 6-12 and a history and social studies endorsement (RX) 6-12. This endorsement includes Economics, Geography, and Civics/Government. I have completed student teaching experiences in 6th grade Social Studies, in a 10th grade cross-curricular, one-to-one classroom, and for my full semester, 10th grade U.S. History and 12th grade Civics. The progress the ...
0 stars
(0 ratings)
Bobbie M.
GW Grad Student Tutoring in Languages, Math, & Sciences
Lorton, VA
view tutor
My education: I have an AA in Arabic and received my BA in global studies in 2009. I am currently a graduate student at George Washington University studying international affairs, specializing in conflict resolution in the Middle East. I hope to eventually secure a position with the state department along the lines of international negotiation. Languages I am an Army linguist and graduated from the Modern Standard Arabic (MSA) Course at the Defense Language Institute in Monterey, California...
4.74 stars
(61 ratings)
Harold L.
Accounting, Algebra, Business Writing, ESL, Finance, Geometry
West Covina, CA
view tutor
Hello! I hold a masters degree in accounting from CSU Fullerton and hold a bachelor's degree in English literature from UCLA. I also hold a certificate to teach English as a Second Language from UC Riverside extension. My educational experience includes tutoring financial accounting, finance, Excel, and business writing for one year at CSU Fullerton. For three years, I also worked overseas, teaching ESL to children grades 1-6, and conversational English to adults. During my time tutoring ...
4.75 stars
(4 ratings)
Steve S.
Retired economist, still an active researcher
Portland, OR
view tutor
I have a PhD from University of Orgegon, Eugene. I have taught economics at PSU, U. Maine, Linfield, -- mostly micro and macro principles, but also international and econometrics. My interests were and are much broader, as reflected in my current research. Understanding econ is difficult, perhaps explaining it is more difficult. Some colleagues tried to understand and overcome the difficulties of learning econ principles with a massive study directly comparing different methods of teaching...
0 stars
(0 ratings)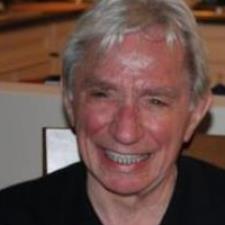 Frank R.
Tutor for Economics and Statistics
Philadelphia, PA
view tutor
I have extensive experience in the business world and I have just completed 6 years of teaching Economics and Statistics at Philadelphia university. I have worked on Wall Street (Kidder Peabody), for a paper manufacturing company (St. Regis Paper) and for a major commercial bank (Marine Midland now known as HSBC)....
4.43 stars
(7 ratings)
Peter L.
Easygoing tutor educated in almost all subjects
Miami, FL
view tutor
I have a Bachelor's Degree from Florida International University. My topics of strength include Economics (both micro and macro), Political Science, Government, Pre-Algebra, Algebra I & II, English, History, and more. I have experience tutoring both high school and college. I have also assisted in the teaching of a college class. I live around the Cutler Bay/Pinecrest/Kendall area, but I am available to drive up to forty miles from around there. I am also certified by the state of Florida t...
5 stars
(1 ratings)
Benjamin H.
UC Davis Grad for Biology and Economics Tutor
West Hollywood, CA
view tutor
Hi all, My name's Ben, and I'm a recent UC Davis graduate! At Davis, I studied Biochemistry and Economics, through which I took courses in math, science, economics, finance and accounting. While at Davis, I was hired to work at my school's Student Academic Success Center, a tutoring center where I worked with kids from NCAA D1 sports teams and disadvantaged backgrounds to help understand and succeed in courses they found difficult. Through my time tutoring at Davis, I developed a passion for...
0 stars
(0 ratings)
Jessica G.
Individual Enrichment through an Experienced Tutor
Trenton, MI
view tutor
With background in a variety of areas, I can teach English, Social Studies, Biology, Behavioral Science, and just about anything else. I specialize in the instruction of English as a Second Language. I am multilingual and know Spanish and French. In addition, I have studied and lived abroad in the UK, on the Mexican border, and in South Korea. I am fluent and knowledgeable about various dialects and structures of the English language. I have served as a professional teacher for about a de...
4.98 stars
(65 ratings)
Takeisha S.
Certified English Teacher and Graduate Business Student
Honolulu, HI
view tutor
I am a certified English teacher in Florida. I have 6 years experience teaching and tutoring large or small groups and one-on-one for a multitude of subjects (see subjects list). I also work with gifted/talented students. I believe that every child has the capacity to learn, but children learn in different ways. My goal is to fit your child's tutoring to his or her personality, learning style, and individualized learning needs. I also teach AP Biology, U.S. History, Statistics, and Geometr...
4.92 stars
(48 ratings)
Andrew G.
Experienced History and Writing Tutor
Bridgewater, MA
view tutor
I am currently a teacher of social studies with extensive academic preparation in history, political science, writing and research. I have worked as a lecturer in a Political Science Department, and as a social studies teacher and department chairperson. I believe my skill in teaching and tutoring is that I am able to break complex ideas down into manageable concepts that students can then build upon to understand the bigger issues. I can assist in prepping for AP exams, writing, research, ...
5 stars
(1 ratings)
More Tutors
How a Microeconomics Tutor Can Help:
Microeconomics is a branch of economics that focuses on how individual consumers and producers make their decisions. This could be a single person, a household, a small business or a large government organization. It can cover topics such as;
Elasticity
Consumer and producer surplus
Supply and demand
Perfect competition
The hardest thing about microeconomics is that it usually requires a good understanding of calculus-based math, which can be incredibly difficult. However, it isn't always 'math heavy' so don't be too intimidated. In fact, microeconomics offers many real-world applications and can be a very interesting subject, making it a little easier to learn that other, similar subjects such as macroeconomics. However, if you struggle with math and are finding your microeconomics course rather math-intensive, but are still keen on microeconomics check out our tutors. They will help keep your math knowledge up to scratch so you can focus on the more practical areas of the subject.
How to Find a Microeconomics Tutor Near You:
Is it time now to find the best Microeconomics tutor near you?  Have you struggled enough with trying to understand the topic but getting the results that you would like?  Then our tutors can help!  Each of our private Microeconomics tutors have the experience and skill to start helping your turn this around now.  Just search by subject and location for Microeconomics online tutor and in home tutors in your area.  Review their experience and background to make sure that they have the expertise that you need.  Send a quick message to one of the local tutors with your requirements, areas of concern and letting them know your location will help in both you and the tutor determining if this is a good fit.
We're willing to bet that you will quickly find an experienced tutor that is able to help you start getting the results you've been looking for!