Welcome to Algebra 1 Tutors! Find a Tutor Near You Today ~
Looking for an Algebra 1 tutor near you?  Trying to find a tutor for your child or finding that you yourself are simply struggling with trying to grasp critical Algebra topics such as quadratic expressions, exponents, functions, Algebra equations and ratios to name just some of the subjects covered in Algebra.  You are not alone in this!  Many struggle with this same topic.  However, once you gain an understanding of algebra, the higher-level math subjects become accessible to you. Without it, it's impossible to move forward.  It's better to find the right Algebra 1 tutor that can help you not only catch up but exceed even your own expectations.  And that is possible!
Courtney C.
Mrs.Mathematics
Paragould, AR
view tutor
Hello! My name is Mrs. C and I LOVE math! What I love even more than math is helping other people "get it." One of the best things a teacher can experience is when she sees the light bulb come on for a kid that has struggled in the past. I have taught math for the past 11 years. In that time I've taught 7th grade prealgebra, 8th grade math, algebra, geometry, college algebra and college trig. My favorite though is algebra 🙂 I have also tutored students for the past three years and even crea...
0 stars
(0 ratings)
Adrianna B.
Certified Indy tutor, k-12 Math, English, Reading & study skills
Indianapolis, IN
view tutor
Greetings!!! My name is Ms. Adrianna. I have been tutoring a wide range of students from K- undergraduates in college for 7 years now. I am currently a certified teacher in Indianapolis public school district, and pursuing a graduate degree. I love educating, it's my greatest passion and has been my ambition since grade school. In my tutoring sessions you can expect to use a variety of tools to facilitate learning. I love to give real life examples and hands on experiences so that students gr...
0 stars
(0 ratings)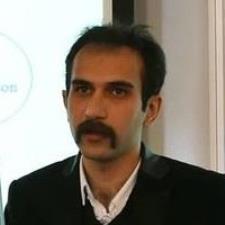 Babak B.
Experienced Test Prep Tutor Specializing in Math
Albany, NY
view tutor
I am Babak. I am about to get my PhD degree in Informatics at UAlbany. I also hold a Bachelors degree in Civil Engineering. I started to teach during my undergrad studies as a Teacher Assistant for different classes or as an off-campus private tutor. During the past ten years, I have had the chance to teach math-oriented classes and interact with students in different settings such as group classes, one-to-one instruction, and recently online classes. I have taught math in different levels f...
5 stars
(1 ratings)
Danielle R.
K-12 Math and Special Education
Oakhurst, NJ
view tutor
I have graduated with a BS in psychology from Eastern Connecticut State University. After graduating, I worked at the Children's Center of Monmouth County as a teacher's assistant. A year later, I attended Georgian Court University to obtain my teaching certificate in k-12 Mathematics and teaching students with disabilities. I currently work at High School and I live in New Jersey....
0 stars
(0 ratings)
Yanping Y.
The better you learn, the happier I am
Cleveland, OH
view tutor
I'm Yanping Y. I come from China and I have been studying in America for about 4 years. I'm pursuing my master's in education right now at Cleveland State University. What's more, I used to tutor in Lorain County for two years. I love smiling and would be willing to help and teach people here to learn better about China and of course the Chinese language. I do appreciate and respect those people who have a special feeling for China and Chinese culture. I promise you I'll teach you everythin...
0 stars
(0 ratings)
Rebecca W.
Excellent math/algebra basics logically presented
Tampa, FL
view tutor
I'm a retired Mom with a degree in Math. My emphasis is always making sense in what ever subject so that it 'sticks'. Although my career started with computer programming and developed into an architect of computer systems, specializing in billing systems, I do have experience tutoring (even college courses). For elementary students, I try to make it as much fun as possible using examples and NO stress. I will work with parents to set goals and accommodate requests as best as I can for any...
0 stars
(0 ratings)
ANA A.
Experienced TEFL Certified teacher & Native Spanish Speaker
Fort Lauderdale, FL
view tutor
Hello, I am a college graduate with a 120-hr TEFL Certification with an additional certification in "Young Learners" and "Teaching one-on-one", I just came back from a long trip of traveling abroad where I taught English as a second language in class sizes of 5-12 students (age: young adults). I also offered face-to-face private lessons (TEFL) to business professionals seeking to improve their conversation skills and focus on industry-specific terminology. I can tutor and offer lessons on ...
4.6 stars
(5 ratings)
Li-Kuang C.
Personable and Patient Math, Science, English, Chinese, and Test Tutor
Baltimore, MD
view tutor
My love of teaching is motivated by my passion for learning. Having tutored throughout high school and college, I have had the privilege of helping students with problem solving, concept understanding, studying strategies, and writing review. I have tutored a variety of subjects and enjoy helping students succeed, whether it is in elementary school reading, high-school algebra, or college-level physics. More than facilitating academic success, tutoring requires relationship and confidence bu...
5 stars
(17 ratings)
Hallie L.
Ivy League Graduate Tutor, College Consultant, & Professor
New City, NY
view tutor
Hello. I have been an Ivy-League educated private tutor for over 15 years. I graduated as salutatorian from Clarkstown High School South in West Nyack, N.Y., and received National Merit Commended Scholar Distinction. I then entered the University of Pennsylvania where I majored in the Biological Basis of Behavior and minored in Biology & Psychology. I graduated from UPENN with summa cum laude distinction. I obtained a graduate degree from UMDNJ, University of Medicine and Dentistry of New Jer...
4.85 stars
(158 ratings)
Feonia W.
Experienced Math Tutor
Covington, GA
view tutor
My greatest passion is to ensure that every child is given an opportunity to learn and thrive towards success. I was born and raised in Jamaica, I experienced great success throughout my academic pursuits due to amazing and unforgettable teachers. This is the core of my commitment and hence the reason I ventured into tutoring. With a true passion for math and science, I currently hold a B.Sc. in Electrical Engineering and a master's in information system management. Tutoring for me began ...
5 stars
(1 ratings)
More Tutors
We've got private tutors and Algebra 1 tutors that can make even factoring expressions and linear inequalities clear and understandable.  They can provide homework help, Algebra 1 practice tests and exam prep as well as math tutoring for college entrance exams like the SATs and ACTs.   You can quickly and easily find college math tutors as well as math tutors for adults that need some brushing up on various math concepts whether it's for an exam or prep work for a class.
The process to get started is simple – All you need to do is search for tutors in your area or select online tutors and contact the ones that can assist you in the topic or topics you are looking for help.  Make sure that you review their profiles and experience and ask questions or let them know specifically what areas you need assistance in.  Once you find a fit, you can work out a schedule that fits with your life.  Before you know it, you will be able to score the grades or test results that you need to reach your goals!