Best Professor & Teacher Christmas Gift Ideas: 25 Top Picks by Teachers
It's tough to figure out the best professor or teacher Christmas gifts every year for a whole new set of teachers!  Christmas is a time of giving and it's also a time of total stress! Whether you are visiting family for the holidays or hosting the festivities, there is always a lot going on. While buying gifts is usually high on the priority list, there are some people that are notoriously harder than others to buy for. Teachers often fall into this category. The good news is that we are here to help. 'We' are a bunch of teachers who have an excellent understanding of the best teacher Christmas gift ideas. Trust us, we've received them all – the good, the bad, and the ugly! So, sit down with a glass of festive mulled wine and check out this year's teachers Christmas gifts idea list.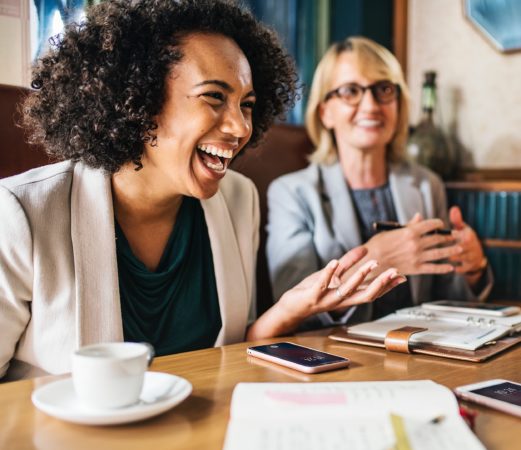 Teacher Gift Etiquette
First and foremost, remember this – teachers don't expect Christmas gifts! In fact, they don't expect gifts, period. This alone should take the stress out of gift buying. However, it doesn't take away from the notion that most people want to buy their child's teacher a present. Try not to freak out, keep calm and do a little investigative work. Make inquiries about their interests and hobbies, and pay close attention to factors such as what they wear, eat and drink, and what is on their desk. Don't be afraid to join forces with other parents. This opens up more ideas and helps bring costs down. Finally, a card goes a long way so make sure a hand written one goes with the gift. If time (or money) is tight, a card or note is perfect all on its own.
Teacher Gift Card Ideas
There is often a preconceived idea that gift cards are a cop-out gift. After all, they don't require a lot of time and effort do they? Wrong. Well, almost. They don't require much effort, but they have potential to be incredibly useful and appreciate – making them one of the most popular and appreciated of the best teacher gift ideas for any time of year. Check out some of our most loved gift card ideas.
Starbucks
Not only do teachers love coffee, they love the festive holiday concoctions that Starbucks create every Christmas. Even the smallest of gift cards will help buy multiple drinks and treats! To find great gift cards for shops like Starbucks, check out all your gift card options HERE!
Amazon
You can buy practically anything on Amazon, so it is guaranteed that your child's teacher will find something they need or want. Click HERE for some great Teacher and Professor gift ideas!
Whole Foods
Help your child's teacher prepare for their own Christmas with a gift card to Whole Foods. They may use it to indulge in food and drink that they wouldn't ordinarily buy, just what a gift card should do!
Local Restaurant
Not only does this support local businesses, but it gives teachers the chance to break from monotony, and enjoy a meal out. The holiday break means they have less school preparation to do, so it's the perfect time to get used.
Beauty Salon
Whether you buy a gift card for a specific service (a massage is a great idea) or leave it open for choice, this gift gives your child's teacher some much needed and well deserved 'me time'.  You can choose a local salon or go online and choose a package from some of the national options.
Best Gifts for Female Teachers
Hand Cream
Teachers' hands get a total work out! They are constantly washing their hands after art, gym, lunch and, let's face it, just generally looking after children! A hand cream in a pump bottle is perfect for the their desk, or a small tube to live in the top drawer is equally appreciated.  What we love about this gift is that there is something for everyone in this collection.
Bath Treats
Your child's teacher will be exhausted by the time Christmas break rolls around. Bath bombs, bath salts and bubble bath make for a relaxing bath time. For something a little different, check out this bathtub tray.   Find more cute & cheap teacher gift ideas HERE!
Winter Accessories
Think scarves, gloves and hats. They keep us warm and cozy and can be worn over and over again. Go for something plain and long lasting, or pay homage to the festive season with a Christmas-themed number.
Smart Jewelry
Bellabeat make great jewelry pieces that track and monitor health, sleep and activity. They are beautifully made and complement any outfit. They are a little on the pricey side, so it will require some parental teamwork, but your child's teacher will receive one very useful and practical gift!

Toolkit
Sometimes waiting for school maintenance can take forever! Give a teachers the tools (quite literally) to take matters into their own hands. This pink toolkit fits easily in a desk drawer ready for use at a moment's notice!
Best Gifts for Male Teachers
Socks
These aren't just reserved for dads and grandads. Men love socks. Teachers are fun-loving people who enjoy sharing the festive season with their class. Find some fun Christmas socks like these to help spice up any teacher outfit.
Portable Speakers
Whether they are used to play Christmas tunes at home, or create a surround-sound experience in their classroom, teachers will make good use of easy-to-carry speakers any time of the year.  And these are a gift that will last long after the holiday season is past.
Docking Station
Men's pockets fill up during the day. One of these docking stations are perfect for home or their school desk, to place all their little bits and pieces so they don't get lost!
Serving Dishes
For the entertaining teacher! Christmas themed serving plates and bowls are wonderful for this time of year. Or opt for something a little more year-round practical like this divided dish to keep the crackers away from the dip!  A favorite of mine is to give a fun or holiday themed dish or bowl with some baked good orf candy in it.  A BIG hit that doesn't have to cost much or take much time.
Credit Card Multi Tool
This is a new twist on the traditional Swiss Army Knife. Designed to fit in a pocket or wallet, this multi tool can go everywhere the handy teacher goes!  And it definitely will be an item that starts some conversations amongst the teachers as well with it's cool look and multi-uses.
Food Gift Ideas
Chocolate
It's definitely a little cliché, but teachers love chocolate! It's easy to buy, just don't buy the ultra cheap stuff. Go for a mid to high-end range. Think quality over quantity.  So you can go with a local store or we've discovered a couple of fun options to consider as well!  Check HERE for fun gift boxes of retro candies and other fun items or check these guys out for their awesome teacher gift subscriptions.
Homemade Christmas Cake or Other Baked Goods
Or any other festive treat. These are the best inexpensive Christmas gifts for teachers. The best thing about this idea is that you can make a big batch and divide it up between several teachers. It's perfect for parents that have multiple children, or when your child has multiple teachers. Plus teachers love the homemade effort.
Something to Drink
Alcohol is the first thought that comes to mind here. Many teachers love a glass of wine, a bottle of craft beer, or some festive bubbles. Minimal thought is required, but we love it anyway! There are also plenty of non-alcoholic options too – elderflower cordial and other similar drinks are delicious!  It's an easy and quick way to say thank you to your teachers any time of year.  One of our favorites are wine club gifts!  And Wine of the Month Club which you can find HERE is the most affordable and gets raves from Consumer Reports.com, Forbes magazine as well as Food & Beverage magazine – plus their pricing is great!
Gift Baskets
Teachers also have the holiday stress of entertaining family and friends. A basket filled with delicious food and drink, as well as seasonal accessories such as napkins and Christmas crackers, make a practical and loved gift. You can buy ready-made gift baskets and boxes, or team up with some other parents to make a teacher gift basket that specifically suits your teachers' tastes, making them one of the best teacher Christmas gift ideas.  This is truly an all time favorite for teachers.  It's something that they can share both at home and at work and it['s definitely something that helps fill that mid-day lull when an energy boost is needed.  For some fun and affordable options check out this collection!
Gourmet Coffee Kit
Staff room instant or filter coffee gets tiresome. We drink it because we need it. But what we need even more is our very own gourmet coffee kit. Try buying a single-serve sized press such as those from American Press or like these we've discovered, and some gourmet coffee – we will love you for it!  One of our favorite coffees to share is Hawaiian coffee brand! This is one we discovered when we were visiting: 100% Kona Coffee & Gourmet Coffee from Hawaii So delicious  plus just imagining being in Hawaii some days makes everything easier. 😉
Other Gift Ideas
Art Supplies
Teachers all over the country fork out hundreds of their own dollars buying art and craft supplies for their class. They do this out of pure love for the learning of their students, but an extra helping hand goes a long way. You can buy markers, colored card, paint brushes, pencils, and more individually, or team up with some other parents and put together an art and craft hamper! Your child's teacher will appreciate it and your child will also benefit – it's a win-win!
Something Personalized
Having a gift personalized turns the ordinary into the extraordinary. Pens, notebooks, stationary and pencil cases are all easy to get personalized.
 Organizational Gifts
Teachers are organized beings, it's in our nature. Which means we can't get enough of gifts that help us do this. Steer clear of things like diaries, journals and calendars, we have plenty of these. Instead check out drawer organizer, bags, purses and wallets. We loved these whiteboard storage pockets as well as these cool Dr Seuss like hand pointers as fun little gifts to give to teachers.
KeepCup
Teachers love coffee, but they already have a million coffee mugs. What they probably don't have is a KeepCup. They are great for the environment – no more throw away take away cups, and the lid means there is no risk of spilling a hot drink all over children (or their work).

Subject Specific Gifts
Look for gifts that reflect a teacher's favorite subject. They may often seem silly, but trust us, teachers love these quirky, fun gifts as they show how well you know us!   For example these science scarves are an all time favorite gift for science teachers!  My son's chemistry teacher still comments on how much she loves hers!  And there are other subjects available as well.
By now you are feeling much more confident when it comes to what to give teachers for Christmas or at the end of the school year.  Whether you need a gift for a male teacher or female teacher, you are sure to find the perfect idea here.  We have done the hard work for you, all you have to do is get shopping!

Enjoy All The Benefits
You don't pay your first hour unless you find it a good fit.
Only pay for the time you need.
No subscriptions or upfront payments.
Find Tutors Near You