Best Phoenix Tutors Near Me
Primary and secondary school can be challenging times for students. Besides worrying about grades, students often deal with conflicts in their social circles, balancing school and home life, and figuring out who they are. Supporting one or all of their school subjects can leave them with extra energy to deal with growing up.
To help gain extra support, individuals can look into finding tutoring services to aid them with different subjects throughout their education career. Tutors in Phoenix, AZ, can assist in various forms, such as private tutoring, in-home tutoring, and online tutoring. Tutors can help individuals reach their full academic potential by helping students and young people with homework help, better grades, and more.
Grades also don't have to be the primary motivator. There are many sensible reasons to seek tutoring services other than bad grades. You may have a student who wants to advance in a subject to move into Accelerated Program (AP) or International Baccalaureate (IB) courses. Any student who needs a tutor is a great candidate to work with one of our Phoenix tutors!
How a Phoenix Tutor Can Help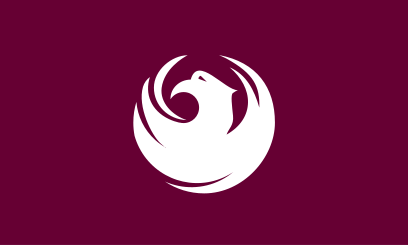 The most obvious answer to this question is to help students improve their grades. This can be by going over testing skills and working through any fears and anxieties around exams or by strengthening a student's overall understanding of a particular subject through practice. But, there are other valuable skills that students can learn from a tutor that is not directly related to their GPA.
When students have consistent difficulty with a subject or a particular concept in class, they may feel embarrassed enough to stop themselves from asking for help from their teacher or peers. Tutoring sessions are not only a safe environment for students to ask questions they feel are "silly" or "easy," but are spaces for students to build confidence in their ability to learn.
Private tutors are also an excellent resource to learn and practice study techniques so students can learn how to process the information presented in class on their own or with a group.
Finally, tutors can be an excellent resource for parents not equipped with the knowledge, training, or skills to assist the student in need with their work, especially if they are not educators or are familiar with the subject. And, they are not just for any particular grade level. Tutors are available for first-grade to sixth-grade students, middle schoolers, high schoolers and college students, even those in graduate school or charter schools.
How Does Phoenix Tutoring Work?
First, you have to discuss and arrange with your tutor whether or not your student will be attending in-person or online sessions and what the rules are for either option. Some tutors might require that remote students have a quiet and secluded area for students to work or have unique requests for pick-up and drop-off procedures for in-person students. Online tutors may also require students to be in their local school for the session, which can aid in tracking the student's progress.
As for the specifics of what will happen during the tutoring session, ask your tutor. Each tutor has their method of teaching, and they would be more than happy to explain how each session will be structured and the goals for the student moving forward.
This is an insightful conversation to have before the first session, as you may discover more requirements that your tutor needs to meet.
Benefits of Working with a Phoenix Tutor
Hiring a tutor involves many reasons to invest in your student's education. A few of our favorites are included below.
Improves Student's Academic Performance
As we mentioned earlier, grades are often why students seek out the help of a tutor, and the most straightforward way to improve the overall quality is to improve the student's test scores.
Not only can our tutors work with students to help them gain a more thorough understanding of the subject they are struggling with, but they can also practice testing techniques with their students.
Optimistic Attitude towards School and Learning
Struggling with schoolwork can make students feel bad about themselves, envious of their peers, and foster some negative feelings about school and learning if they do not have the proper academic support. Having a private tutor to give them the skills to overcome these academic obstacles can give them the confidence to see challenges as an opportunity for growth.
Teachers Students to Ask for Help
A tutor can set a student on the right path to success, but their work will be in vain if they cannot build upon this positive momentum. A big part of maintaining this forward motion is knowing when and how to ask for help.
Even if you have an elementary school student, it is vital to encourage this skill in them.
Students will continue to advance into more challenging courses and subjects, and they must come out on the other side of these challenges by leaning on the support of others when needed.
How Much Does a Phoenix Tutor Cost?
Cost can be a significant deciding factor for families considering hiring private tutoring for a student. You should consider your budget as you look through our list of tutors.
Families do not have to sign up for a subscription to access our directory of tutors, and there is no universal cost for all of our tutors. Each tutor has their rate, and you will only be required to pay for the hours your student uses.
Our tutors also have set a certain number of hours or days before the next scheduled tutoring session can be canceled. Remember when scheduling sessions, as it could affect your payments.
How Do I Choose a Phoenix Tutor?
Following our guide to narrow your search for the best tutor for you will give you a quality list of matches, but you'll still have to pick one from the set you'll be shown.
To choose a Phoenix tutor that would be a good fit, you must assess what qualities are important to you.
You may want one of our expert tutors with years of experience with an overwhelming amount of positive reviews, or you may decide that you want someone with a master's or doctorate in a particular topic rather than just a bachelor's. All this information is available on our tutors' profiles to help you make your final decision.
How to Find a Phoenix Tutor Near You
Luckily, we have already put together a list of our Phoenix tutors for you. If you have the extra time, you can look through our inventory to see if you see a tutor that you think would work well for you and your student. But, if you don't want to go through each tutor individually, here is a list of steps to get matched with the perfect tutor.
First, you'll need to answer questions so we can get a better idea of your and your student's needs. This will be details like availability, whether you need in-person or remote tutoring, and the topic you need an expert in. Answers to these questions can be skipped or edited at a later time if something changes.
From your answers, we will suggest a list of tutors compatible with what you need. Once you find one or two that you might like, reach out and talk to them! We believe that our system will match you with the best options for tutoring instructors, but speaking, and hopefully booking, with a tutor will give you an idea of what their personality is like and the opportunity to ask about their philosophies about teaching and their teaching methods.
What Skills & Topics Phoenix Tutors Offer
You can find a tutor for any topic and skill on our website. We have tutors who can assist students with everything from math class to private lessons for their instruments. Some tutors specialize in one area, and those knowledgeable in multiple topics have a biography of their experience to give you a better idea of their expertise.
We have experts in the popular areas students need help with, like algebra, biology, and English. Some more subjects may seem more niche, like certain ones specializing in rock music or regents physics. We have a large and diverse directory, so you are sure to find a tutor who can meet your student's needs. 
Phoenix Tutoring Frequently Asked Questions
Considering working with one of our best tutors but have a few questions you need to be answered before you do? Here are some common questions that you may also have.
Can I Work with a Tutor Outside of Phoenix?
Of course! Many of them accept remote students and have no issue working with students who live in cities outside of where they live. This would be an excellent question to ask your intended tutor before booking a session.
What does a Phoenix tutor do?
They are instructors who live in Phoenix, New York, and offer their knowledge to children who need help in a specific topic area. They are not only here to help kids who are falling behind or need help catching up, but they can also be helpful to those who are looking to get ahead or learn new skills.
Are Phoenix tutors worth it?
Yes, of course! You can always work remotely with a tutor who lives in a different city if you would like to.
You can find a tutor who will help your student meet their academic goals, which is worth every penny you spend on their assistance.
Are online Phoenix tutors available?
Yes, for some individuals, the ideal tutor is online. They can find tutoring easier to follow and to stay focused when it is online, equally the same as if it were in person.
How is online tutoring different from in-person tutoring?
Both online and in-person tutoring have advantages and disadvantages, and understanding what they are can help you pick the best tutoring method.
Online tutoring is excellent for children who need a remote tutor but can feel a little impersonal since they'll be talking to you through a screen. Correcting mistakes while practicing may be difficult unless you have a tech-savvy tutor.
In-person tutoring is excellent for kids and parents who benefit from the social interaction across the table but can be difficult if they don't live near their tutor.
Is Working with a Phoenix Tutor tax deductible?
Hiring a tutor is not tax deductible. However, there are specific situations that may allow for a tax deduction. Keep yourself updated with your state and federal tax codes to see if you qualify or stay aware of any changes that are made in the future.

Enjoy All The Benefits
You don't pay your first hour unless you find it a good fit.
Only pay for the time you need.
No subscriptions or upfront payments.
Find Tutors Near You