Welcome to Our Washington Private Tutors!
Having a difficult time with some courses or topics in school this year and looking for assistance from private tutors?  We've found the best tutors available in the WA area and there are tutors available now that can help you or your child reach your goals starting today!  Why waste any more time struggling?  Check out our wide selection of private tutors near you and learn what you need NOW from the comfort of home or choose one of our great online tutors if that works better with your schedule.
John G.
English (Lit,Writing, Vocab)/Humanities/SAT/ACT/GRE/LSAT Prep
Ferndale, WA
view tutor
I have an extensive background in all areas of English composition and literature as well as the humanities, which includes history, philosophy, and culture through the arts. I have taught these subjects at the college level for over 20 years, and I know how to help students work through difficulties and frustrations. I am experienced with matching different teaching methods to a full spectrum of learning styles to find the best approach for each student. Awards for outstanding teaching an...
4.62 stars
(8 ratings)
Philip C.
Photography and Video
Tacoma, WA
view tutor
My BA is in Photo-Illustration. I taught Portrait/Commercial Photography at the community college level, have worked as a commercial photographer and videographer/producer. I am skilled in AfterEffects and Avid Media Composer. I am experienced in 35mm, 2 1/4, 4X5, 8X10 and digital formats, studio and location lighting....
4.8 stars
(5 ratings)
Helen H.
PreAlg and Alg 1, English, Grammar, Proofreading/Reading
Issaquah, WA
view tutor
I've always seen education as the blueprint to the rest of your life. As a result, I want to help students excel in subjects they previously felt poor in. I am a Western Washington University graduate with a BS in cellular and molecular biology, an art history minor, and a creative writing minor. I also have the equivalent of a chemistry minor. School systems so often only teach in one way to all their students, but each student is unique in how he/she learns. I will work with each stu...
4.91 stars
(32 ratings)
Lance C.
Math and Science from an accomplished Bioengineer
Pasco, WA
view tutor
Success in life is important to everyone and education is an integral part of that. I really want to help people succeed in life through taking charge of their education and thus be able to pursue their dreams. I too have struggled through many classes, but I worked hard, got help where I needed to, and succeeded. I can help you do the same. My personal approach to tutoring is to teach to the student's individual needs. I am a pre-med student and within the healthcare world I see the need fo...
4.96 stars
(27 ratings)
Karen S.
RAISED TWO SONS IN THE GT PROGRAM, LOVE TO HELP PEOPLE EAGER TO LEARN!
Vancouver, WA
view tutor
Thank you for reading about me. I have a degree in Education with double majors in Psychology and Sociology and a minor in Journalism. I attended graduate school for Business Management, Sales Management, Finance and more. I have been an entrepreneur for decades, not because that was my first choice, but because that allowed me to be home every day my 2 sons arrived home from school. I have always put education high on my priority list and my son's achievements through life have born th...
4.96 stars
(47 ratings)
Jan M.
Effective Writing, College Prep and Elementary Reading
Seattle, WA
view tutor
I have been a teacher for 27 years, teaching high school English, College Literature, Elementary Special Education Reading and Writing, and Middle School Language Arts for Special Education students. I am also National Board Certified with a PhD in Communications. My three areas of focus are: Writing from grades 4-12; College Prep; and Elementary Reading for struggling students. I specialize in writing, helping students to improve writing fluency and content, from 4th grade to high schoo...
5 stars
(23 ratings)
Bruce B.
Work experience Math and Science tutor.
Seattle, WA
view tutor
I received my BS in secondary education with a major in chemistry and minor in math from the university of Idaho in 1985. I paid my way through school with the GI bill. I taught high school for one year waiting for my wife to graduate. We moved to Seattle where I was employed as a chemist for 8 years. After that I was employed as a database administrator. This is what I am currently doing. I have tutored my daughter in math and science through high school. I like to think she was succe...
4.75 stars
(8 ratings)
Anu P.
experienced chemistry tutor
Kirkland, WA
view tutor
I am a postgraduate in pharmaceutical chemistry with seven years of teaching experience to middle school, high school and graduate school students. I have mentored students for science fair projects as well as for test preparation. My teaching strategy involves a multidisciplinary approach because in today's curriculum you need basic understanding of all fields of science. Mastering the basic concepts and practicing the target areas makes the student feel comfortable. Converting complex idea...
5 stars
(8 ratings)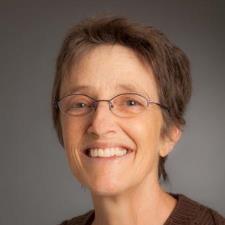 Gail S.
Experienced Adobe Photoshop/Lightroom Tutor
Seattle, WA
view tutor
I'm an Adobe Certified Expert in Photoshop CC and Adobe Lightroom CC with over fifteen years of experience using Adobe Photoshop. I've worked with numerous talented commercial photographers as a custom darkroom printer and digital restoration/retouching artist. I love making photographic images look their best, and helping others learn how to do that. I value organization and have experience helping photographers of different abilities create naming systems and storage heirarchies for their c...
4.69 stars
(16 ratings)
Briana G.
Certified Math and Science Teacher turned SAHM loves helping students
Monroe, WA
view tutor
My philosophy of education is hands-on experience and engaging students through questioning and exploration to ensure long-term retention. I currently teach middle school math and science part-time at a private school. I also have experience teaching high school math and science, with my expertise being in math, physics, and chemistry. While attending college, I worked in a Physics Learning Lab for three years focusing on student understanding in both one-on-one and small group situations....
4.89 stars
(44 ratings)
More Tutors
No matter what course or topics, whether it's  – Algebra 2, Chemistry, Biology, GMAT, SATs, ACT, GRE, Spanish, English or even CPA exams or Quickbooks (to name a few of the selections) – there are tutors near your home to help.  We have one of the widest selection of tutors and academic topic coverage available.  Best of all?  If there's not a fit, you won't pay for that first hour!
So check out all of our Washington tutor options for whichever subject or grade you need assistance with and find one that is a fit for you!  We have tutors in Spokane, Olympia, Seattle, Vancouver, Redmond, Bellingham or Kirkland to name just a few areas in Washington –  and getting started is easy.  Checkout our tutor listings and send them a message and begin improving your grades today!
We make it easy and fast to get help.  You also are not billed for the 1st hour if there's not a fit.  But with our tools, reviews and confidential conversations with tutors before starting, we're sure you can find a private tutor that will help you reach your goals beginning now!