Welcome to Our Nursing Tutors! Find a Tutor Near You Today ~
Finding that some courses are tougher than you thought this year and think you might need a private tutor?  Then it's time to check out the best tutors available in nursing and who are able to help you  reach your goals starting today!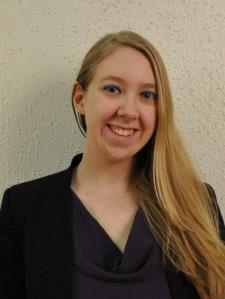 Julie K.
Certified English Teacher Tutoring Reading and Writing (SAT included)
Orlando, FL
view tutor
I have been engaged in helping others for as long as I can remember. I am a certified English Teacher with an ESOL accreditation and have worked tutoring students in a variety of venues. I have many highly qualified evaluations under my belt and am always working to improve my professional talents. I received my MA in Writing and Rhetoric in order to further my knowledge and help students on a deeper level. At the same time I gained a graduate certificate in Community College Teaching for ...
4.88 stars
(34 ratings)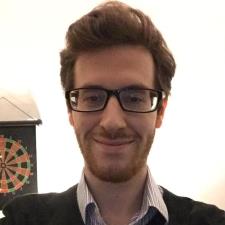 Joshua M.
M.A. in Latin and Ancient Greek with 10+ Years Tutoring Experience
Mundelein, IL
view tutor
My enthusiasm for teaching ancient languages comes from my passion for the languages themselves, in which I have thirteen years of formal training. I began my tutoring career by volunteering at a local middle school when I was still in high school studying for my own AP exams, but even as I worked to graduate magna cum laude and earn my Master's degree, I continued to tutor Latin and ancient Greek to high school, college, and even fellow graduate students. I have tutored students of all ages...
4.98 stars
(1629 ratings)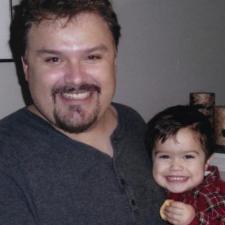 David S.
Skilled Biology Tutor well versed in all Science/Medical Subjects.
Prospect Heights, IL
view tutor
I love teaching and look forward to sharing and promoting the fascination and wonder of the sciences with young minds everywhere, one student at a time, and have thoroughly enjoyed spending hundreds of hours discussing science with both teens and adults through WyzAnt. Teaching is second nature for me, growing up in a family where both parents were high school teachers. My father taught Biology for 30 years, which helped fuel my passion and enthusiasm for the sciences and motivated my pathway...
4.99 stars
(2424 ratings)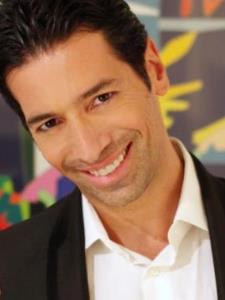 Michel A.
NATIVE ITALIAN PROFESSOR with great experience
New York, NY
view tutor
Hello everyone! I am a native Italian from Milan, living in NYC because of my acting and Italian teaching career, and I would love to give all students studying Italian a hand to develop and perfect their proficiency. I also have extensive experience in pre-exam preparation for high-school and university students, supporting the syllabus followed in their classes. I am available to work in person and/or via Skype if the commute to or from NYC is problematic. I have found great success in tea...
4.99 stars
(652 ratings)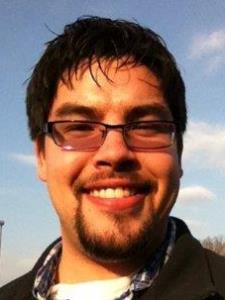 Mark O.
Highly Qualified Elementary School Tutor, All subjects
Dyer, IN
view tutor
I am a graduate of Illinois State University with a degree in English studies, and a minor in Japanese language. I am a certified K-9 school teacher, highly qualified for reading, writing, and math. I am able to teach in all subject areas. I have also worked with multiple early childhood ages as an employee of Bright Horizons Early Childhood Centers. I am more than happy and able to work with any existing projects, assignments, and curriculum, or to bring new material that will focus on ind...
5 stars
(95 ratings)
Eran W.
FNP/Instructor Specializing in Pharmacology, Patho and Nursing
Austin, TX
view tutor
I taught previously at Austin Community College as an adjunct clinical professor as well as tutored in Math, Pharmacology and Nursing Concepts at the college level. I earned my Master?s degree from UT-Austin and excelled in coursework such as: Biology, Math, Pharmacology, Nursing (Anatomy and Physiology, Pathophysiology and Advanced Pharmacology). I've excelled and have tutored in GRE/AANP/AANC/TEAS/HESI/PANCE test prep as well! I was also a member of the Sigma Theta Tau nursing honors organi...
4.99 stars
(152 ratings)
Dick S.
Science Tech Eng Math Physics, Simple Explanations, UC Berkeley Grad
Modesto, CA
view tutor
I have a B.S. in Nuclear Engineering from UC Berkeley and a M.S. in Electrical Engineering and Computer Science from Santa Clara University. I have over 20+ years of work/tutoring/mentoring experience. I enjoy teaching all the subjects I have been studying and working in all my life. Engineering, Math, Physics, Sciences of all sorts, mostly nuclear and electrical engineering, which entails a lot. I have worked in Nuclear Submarines (veteran USN), Nuclear Power Plants, and in the Semiconductor...
4.94 stars
(77 ratings)
Emily I.
Need a real Nursing Faculty Prof for a tutor? Look no further!
Portland, OR
view tutor
Hi future student! Nursing school is tough, overwhelming, and sometimes just plain sucks (but you don?t need me to tell you that) I want to help you stop white knuckling through Patho/Pharm, APA, or that next huge test and begin to put the all the pieces together. Nursing is a fantastic and rewarding profession and I want to be a small part in helping you pursue your nursing degree and further your education. I am an ER nurse by trade and began precepting students as a young nurse. This is...
4.95 stars
(65 ratings)
Kyle V.
Kyle V. Medical Tutor specializing in USMLE test prep
Huntington, WV
view tutor
Hi everyone, I'm Dr. Kyle V., MD. I have over four years of 1-on-1 tutoring experience at the PASS Program, a USMLE/comlex/NBME test preparation program that covers all Basic Sciences curriculum for medicine. As a tutor at the PASS Program, I have experience not only with teaching material, but also working with test anxiety, ADHD, and depression in adult learners. The program also focused on teaching and practicing proper test-taking skills. I have passed each component of the USMLE Exam inc...
4.96 stars
(305 ratings)
Arielle M.
Yale School of Medicine Researcher w/90%ile expertise in MCAT P/S
New York, NY
view tutor
Hi there! I?m a George Washington University graduate and incoming Master?s in Biomedical Sciences student. I?ve also spent nearly three years in bench and clinical research at Yale School of Medicine. I have spent over three years as a TA in various subjects, including four semesters as a Human Biology TA. I have also tutored privately in the New Haven community. I specialize in MCAT Psychology and Sociology, with 90th percentile + scores on all three AAMC Full Length exams and on m...
5 stars
(213 ratings)
More Tutors
How a Nursing Tutor Can Help:
There's no reason to keep struggling with any topic.  So whether its:
Nutrition Classes
Chemistry
Psychology
Human Anatomy
Physiology
Microbiology
Nursing Science
Human Development
Or any of the other subjects that you are covering in school or when prepping for the NCLEX exam, we've got tutors that can help you. Check out our wide selection of private tutors near you and learn what you need NOW from the comfort of home or choose one of our great online tutors if that works better with your schedule.
So check out all of our nursing tutors!  You can begin by looking for tutors that are covering the subjects or courses that are a struggle this semester and explore the tutors that are a fit for you or your child!
How to Find a Nursing Tutor Near You:
Starting is easy – search for tutors that are available in your location or by subject matter and then, send them a message and begin improving your grades today!  It's really fast and easy to get help.  And remember, there's no charge  for the 1st hour if there's not a fit so you can find the right tutor with the right skills!  But with our tools, reviews and confidential conversations with tutors before starting, we're sure you can find a private tutor that will help you reach your goals starting right now!