Best Microsoft Powerpoint Tutor
Struggling with Microsoft Powerpoint this year and looking for a private tutor near you?  Our Microsoft Powerpoint tutors can help students in all grades and skill levels.  No matter if it is elementary school or all the way up to introductory college level, we have private Microsoft Powerpoint tutors available now.
Best microsoft-powerpoint Tutors Near You:
View Tutor
I am a former secondary mathematics teacher turned software engineer. I love computing and mathematics and sharing that knowledge with others. I have taught middle and high school students for nine years and have enjoyed teaching them numbers and technology. I have always enjoyed tutoring sessions, as I often get to see the "ah-ha" moment when something finally clicks. There's just no substitute for one-on-one instruction when you're stuck on a particular topic. I have taught Prealgebra, Al... Read more
Algebra 1, Algebra 2, Chemistry, Grammar, Microsoft Excel, Geometry, Microsoft Word, Microsoft PowerPoint
View Tutor
I taught undergraduate mathematics at West Point for over 10 years. Along the way, I have tutored many students from high school through graduate school. I have a good sense of humor and you should enjoy our sessions. Whenever possible, I use real-world problems and applications so the concepts make sense. I have taught courses in Algebra, Statistics, Probability, Pre-Calculus, Calculus, Functions, Linear Algebra, and Math Modeling. Along with teaching, I have been a judge for the COMA... Read more
Algebra 1, Algebra 2, Calculus, Microsoft Excel, Geometry, Microsoft Word, Microsoft PowerPoint, Prealgebra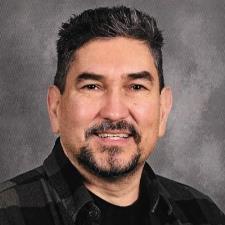 View Tutor
I have been teaching since 1996, after I discovered my vocation when I worked as a Human Resources Manager for a retail company. I used to train all new personnel and I enjoyed every minute of it, from preparing the training session to delivering it and evaluating it, making sure the new employees understood. Since then, my teaching and tutoring experience has been mostly in South Florida and abroad, however, now that I moved to Virginia with my wife and children, I'm teaching full time at a... Read more
American History, Vocabulary, Grammar, Microsoft Excel, Microsoft Word, Microsoft PowerPoint, Reading, Spanish
How a MicroSoft PowerPoint Tutor Can Help:
If you are looking for a Microsoft PowerPoint tutorial for beginners or advanced skills, we're sure to have tutors that can help!  Microsoft PowerPoint often forms the basis for presentations at all levels of education and in the working world as well. In fact, even elementary and middle school students will use PowerPoint to share information with their peers. It is an easy way to create professional-looking presentations with minimal fuss and offers:
Processing
Outlining
Drawing
Graphing
Presentation management
Like Microsoft Excel or Microsft Word,  it is easy to start using PowerPoint in a basic form, creating colorful slides that convey your information and complement your speech, it is best to understand its full range of capabilities and features to increase the professional look of your presentation, especially at the top end of education such as at college or university. In addition, if you find yourself in a position that has a high demand fore presentations, MS PowerPoint skills will be very useful as well. Getting help with understanding the highly advanced features will set you and your presentation apart from everyone else. Using a tutor will save you loads of time as you won't have to experiment with each icon and feature on your own and that will enable you to experience the full benefits of the software, quickly, easily and effectively.
How to Find a MicroSoft PowerPoint Tutor Near You:
Take your first step to find a great Microsoft Power point tutor to help you improve your skills now! It's a fast, easy process – you simply type in the subject that you need help with and your zip code and you'll find several available tutors for in home tutoring or online tutoring as well.  We have tutors with a variety of experience and rates to meet your requirements. To make it easy on yourself, you simply review their experience and background to find a few that fit.  Once you do, send them a message with any questions you have or a question on the topic.  That will help you get an understanding if there's a fit.Don't forget to check out their reviews as well, you'll get a better understanding of the person as well from reviews. And remember, the first hour is covered by a "Good Fit" guarantee – you don't pay if there's not a fit. So what do you have to lose?  Find the right tutor to help you now!

Enjoy All The Benefits
You don't pay your first hour unless you find it a good fit.
Only pay for the time you need.
No subscriptions or upfront payments.
Find Tutors Near You