Welcome to Our Private Language Tutors! Find a Tutor Near Your Today~
Learning a new language can be challenging.  However, not only is it a requirement in most schools, it's becoming more and more critical in this international environment that we are living in.  So finding a private Language tutor that can help you with verb tenses, conjugation and practicing your speaking or writing skills can make all the difference in how well you learn to speak a language this semester.
Brandon D.
Enthusiastic and effective Spanish Tutor, Instructor, and Teacher!
Ogden, UT
view tutor
My name is Brandon D. I'm Wyzant's #1 Spanish Tutor based on hours, ratings, and feedback. It is the only subject that I teach. I love helping someone who feels like they can't learn the language to gain confidence in themselves that they can learn it, and then do it. I'm 34 years old (15 years teaching and tutoring experience with clients ages 4-78) and graduated with a Bachelor's Degree in Spanish on April 22nd, 2011 from Weber State University in Ogden, Utah. I graduated with Departmental ...
5 stars
(2054 ratings)
George H.
Spanish Language Tutor
Reston, VA
view tutor
Aside from having studied Spanish in college, I have learned Spanish in large part as a result my business dealings with companies in South America over the past 8 years. My job required that I interact with companies and individuals in Argentina, Colombia and Panama. On several occasions those business requirements also provided me the opportunity to travel to those countries and meet with business people and engineers. The practical knowledge of Spanish gained through my career experien...
4.98 stars
(325 ratings)
VIVIANA E.
Professional Native Spanish Tutor, expert in conversational Spanish
Melbourne, FL
view tutor
If you are tired of studying Spanish and not being able to speak it, and if speaking Spanish is your goal, I will guide you and give you all necessary tools to achieve it. I will tailor every class to your level, beginner, intermediate or advanced and I will show you key words, expressions, how to build sentences, main differences between both languages and common mistakes. You will speak an average of new 200 sentences every class, and I will show you how with a few new words you can build...
5 stars
(1639 ratings)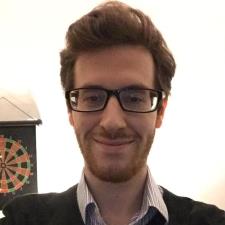 Joshua M.
M.A. in Latin and Ancient Greek with 10+ Years Tutoring Experience
Mundelein, IL
view tutor
My enthusiasm for teaching ancient languages comes from my passion for the languages themselves, in which I have thirteen years of formal training. I began my tutoring career by volunteering at a local middle school when I was still in high school studying for my own AP exams, but even as I worked to graduate magna cum laude and earn my Master's degree, I continued to tutor Latin and ancient Greek to high school, college, and even fellow graduate students. I have tutored students of all ages...
4.98 stars
(1336 ratings)
Ursula G.
German (native speaker), English Second/Foreign Language (ESL/EFL)
Villa Rica, GA
view tutor
I am a German native familiar with various languages and cultures and I understand the difficulties you face when learning another language. I have lived in three different countries for extended periods of time and have taught countless students from all over the world. I have been living in the U.S. for sixteen years and I am currently teaching all classes online but would also be willing to teach at a mutually acceptable location upon special request. After completing my formal educati...
4.99 stars
(416 ratings)
Craig J.
Spanish & ESL Tutor
Carbondale, IL
view tutor
Hello! My name is Craig and I am eager to work with you. Here is some information about me so that you can decide if I am the right person to help: I am a graduate from Southern Illinois University Carbondale with a degree in Foreign Language and International Trade. My love of language started in high school when I was an exchange student in Panama. I lived for six months with a local host family, I learned to speak Spanish and I adapted to the culture. This experience has made me a muc...
4.97 stars
(279 ratings)
Joshua W.
Experienced Graduate Student Specializing in Linguistics/Language
San Diego, CA
view tutor
I am a PhD student in Linguistics at UC San Diego. I received my B.A. in Linguistics from The Ohio State University. While completing my undergraduate a degree, I worked as a chef in the Ohio Union, which is the student union at OSU. My ultimate goal is to work as a professor, explaining complicated but interesting ideas to students. While working as a chef, one of my main responsibilities was not actually cooking, but training student employees in various culinary techniques (I was not a ...
4.82 stars
(11 ratings)
Christoph D.
Highly experienced language teacher of English, Hindi and Urdu
Seattle, WA
view tutor
I have more than twelve thousand hours of experience teaching the English, Hindi and Urdu languages and am always excited to work with new students. When teaching I always strive to be well-prepared, patient and adaptive to each individual's needs and I am comfortable working with students using both communicative as well as more grammar-based teaching methodologies. In addition to general language teaching, I also specialize in test preparation classes for the TOEFL, IELTS and OPIc English ...
4.99 stars
(229 ratings)
Judy V.
UBE Bar Exam, French, English, English as a Second Language, and Law
Cary, NC
view tutor
I am a licensed attorney who attended law school at the Sorbonne University, Paris, and practiced in Belgium before moving to North Carolina, where I have been practicing since 2003. I am also licensed to practice in the United Kingdom. I have experience in the French, Belgian, and U.S. legal systems, and would be happy to tutor law students, Bar Exam candidates, or professionals seeking to gain a basic working knowledge or more advanced knowledge of legal concepts, legal systems, and specia...
5 stars
(225 ratings)
Chiharu M.
Experienced Japanese/ESL Tutor/Coach with a Master's Degree
San Antonio, TX
view tutor
Hi, I'm Chiharu. I am originally from Kyoto, Japan, and I speak both Japanese and English. I was an EFL teacher at private high schools in Japan for several years before I came to the US to get a master's degree in TESOL. I had a unique opportunity to start my teaching career in the United States soon after I got the degree, and I have been a teacher in the US since then. My teaching experiences are mostly in a classroom setting at colleges, language schools and high schools, but I picked...
4.99 stars
(548 ratings)
More Tutors
How a Language Tutor Can Help:
Our private tutors are available to help you reach your goals and grades this year!  We have tutors that specialize in middle school, high school, AP exams as well as college and graduate school.  It is easy and fast to find the right tutor for yourself or your child.
Learning a new language requires developing several new skills and areas of expertise.  There is memorization of words as well as conjugating different verbs. Then there's mastering speaking, reading and writing skills in a new language. In addition, every language as short cuts or tips that, with help, can make it a lot easier to learn the language rather than stumbling on your own. What is logical and makes sense in your native tongue, may not be the same in another language.  Learning these differences and successfully navigating the challenges of a new language can be difficult and satisfying with a little help.
How to Find a Private Language Tutor Near You:
We know you want to succeed or help your child succeed in school this year.  With our tools, reviews and confidential conversations with tutors before starting, we're sure you can find a private tutor that will help you reach your goals beginning now!  It's really easy to get started!
Simply type in the subject in the search box above as well as your zip code and in a moment you will have a list of tutors that can help starting today!  It really is that easy….
Make sure to check out their reviews as well as areas of expertise.  Find ones that have availability that meets your schedule and see if they are available as an online language tutor or for in-person tutoring.