How to Study for the GRE on Your Own: 7 Best Success Tips Plus Guide
If you're trying to figure out how to study for the GRE on your own, you probably have some questions!  What's the best GRE study guide and way to prep?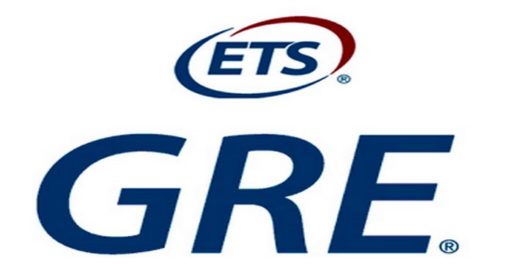 The GRE, or Graduate Record Examinations, offers a gateway to graduate and business schools.  While those entering medical school or law school take other tests, those interested in most liberal arts fields, education, and some business program will be looking to take the GRE.  And like all the standardized tests, the better your scores, the more options you have available for schools as well as financial aid.
GRE Study Plan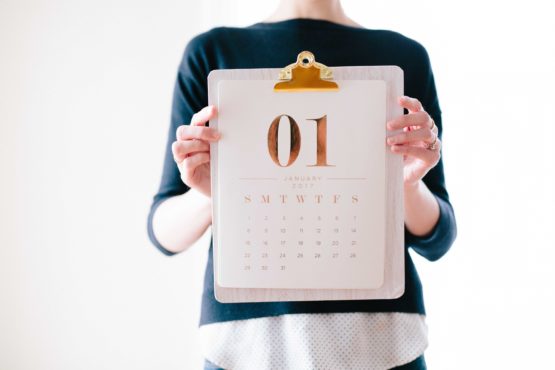 But students also lead busy lives and ensuring you have time to focus on the GRE may not always seem possible. So just how long does it take to study for the GRE? The short answer is, however long you have! You can have a GRE study plan 3 months long and some are longer and some are less.
Naturally, the longer you have the more likely you are to achieve a higher score, but there are some steps you can take to increase your chances of success without the luxury of time. This is your guide on how to study for the GRE and how to create an effective GRE study plan.
What is Involved in the GRE General Test?
There are three sections in the test;
analytical writing,
quantitative reasoning, and
verbal reasoning
The test can be taken as many times as you like, but considering there is a cost with each attempt it is best to adequately prepare so you can achieve your desired result the first time around. Your confidence level may also take a hit with each unsuccessful attempt, so do it once and do it right!
Let's look at the test sections in further detail.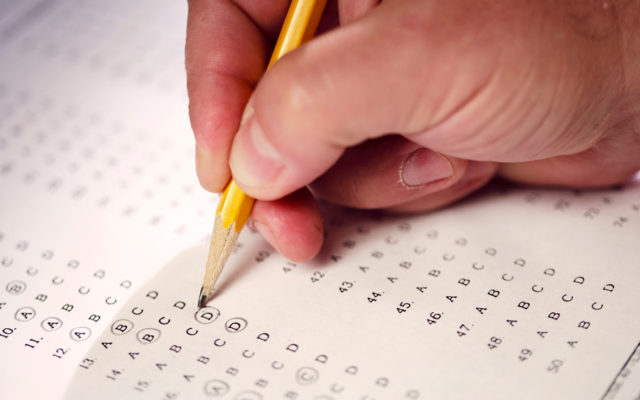 Analytical Writing – this section requires focused responses that articulate complex ideas that are supported with relevant reasons and examples. You must examine claims and evidence, and maintain a concentrated discussion with a high level control of standard written English.
Quantitative Reasoning – this section examines your ability to understand, interpret and analyze quantitative information. You will use mathematical models to solve problems and your basic skills of arithmetic, algebra, geometry and data analysis will be tested. You are allowed to use a calculator when completing this section.
Verbal Reasoning – here you will analyze and draw conclusions, identify the author's assumptions and/or perspectives, and understand the author's intent in a literal and figurative manner. You will be tested on your ability to summarize text, selecting the key points from the text as well as understanding the structure of the text. Your understanding of the meanings of words and sentences will be tested, as will your ability to recognize relationships between words and concepts.
One really important point to remember about this test!  Questions on the test can be skipped and you can return to them later.  Plus, you also have the opportunity to change any answers before submitting your test. Now let's move on…
How to Prepare and Study for the GRE
The skills required to succeed in the test are developed over a period of time and not related to any particular field of study. For this reason, preparation is crucial to success. Unlike many other examinations, where content can be revised and learned, the GRE measures your ability to respond to the information given.
The good news here is that you will already have acquired many of the skills required, you just have to put them into practice. By gaining an understanding of the types of questions asked in the test, you will be able to confidently answer the questions accurately. Here are some ways to prepare and study for the GRE that guarantee success.
Spend the Time You Need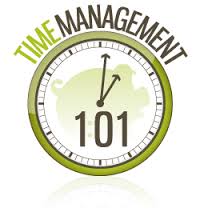 Like many other examinations, last minute studying is not useful. The more time you spend preparing for the GRE, the better your results will be. It is recommended that you spend 4-12 weeks developing your skills for the test. This is quite a broad timeframe, the lower end of the scale should be achievable by just about any student that focuses on their preparations. Naturally, spending more time will result in the best outcome possible.
Create a Study Plan or Schedule
Base your GRE study plan on how much time you have. A longer timeframe may mean that you can spend less hours each week, allowing for many of your job and social commitments to continue.
While the GRE should be one of your top priorities, it can be easy to procrastinate if you prepare too far in advance. Breaking your study time into manageable chunks will help eliminate the possibility of procrastination.
Regardless of how much time you have to prepare, make sure you allocate sufficient time to study. Write down when you will be studying, and what you will study – use a schedule, pen and paper, calendar, or even input it into your phone and set reminders if you have to! This way nothing gets missed and you will still have time to enjoy a positive social/study balance.
Study Sample Questions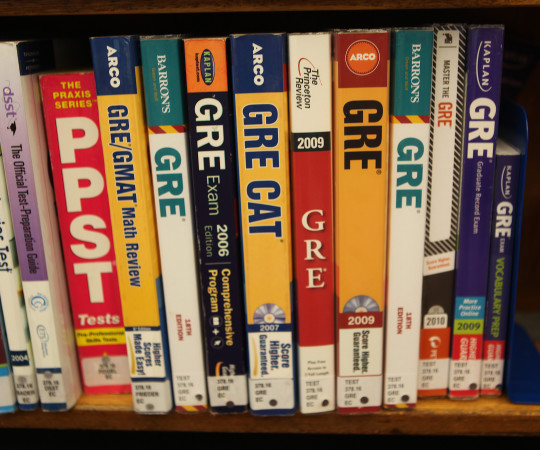 One of the very best ways to study for the GRE on your own is to complete as many practice tests and questions as you possibly can. As already stated, the GRE doesn't really require you to learn a large amount of new content, but instead it tests your ability to respond to certain types of questioning. The most effective way to learn how to respond to GRE questions is to do them!
Even if you only have a limited amount of preparation time, completing sample questions is an incredibly useful way to spend your time. Make sure you complete the questions within a time-restricted period to simulate actual test conditions. This will also help you develop coping strategies to deal with the pressure involved on test day.
Make Each Day Count
The best GRE study plan is one that includes study time practically every day. This way you will be able to build upon your skills and knowledge. Studying for a large amount of time one day a week is far less effective.
To start with, your learning capacity diminishes with each hour of studying (just like your muscles become fatigued the longer you exercise).
Secondly, if you have a long period between each study session you are likely to forget what you have previously learned which means more time spent relearning what you already learned.  Does that seem smart?
Studying almost every day (it's important to have a break too, remember) allows you to sufficiently build upon your knowledge and the repetition means it is more likely to be committed to your memory.
Personalize Your Program
By understanding your own strengths and weaknesses you will be able to cater to your specific needs. One of the easiest ways to do this is to sit with a practice exam, under timed conditions, right at the beginning of your preparation period. This will highlight the areas you need to spend the most time on and allow you to allocate your study time accordingly.
Spend more time on the areas you find difficult, or on the subject areas that are most relevant to your educational goals. Your program will also need to be reflective of how much time you have to prepare. If you are really short on time, you may need to choose only a few areas to focus on as you probably won't have enough time to successfully improve all of your weak areas.
Use Online Tools
In the modern day of the internet, just about everything is at your fingertips. Preparing for the GRE online is a simple way to ensure you are studying practically and effectively.
Many first class, online prep courses come at a cost, but if you can afford it they can be worthwhile. These courses do require some kind of intrinsic motivation in order to develop successful results. If you are more of a people person, try investing in a personal tutor.
Use a Tutor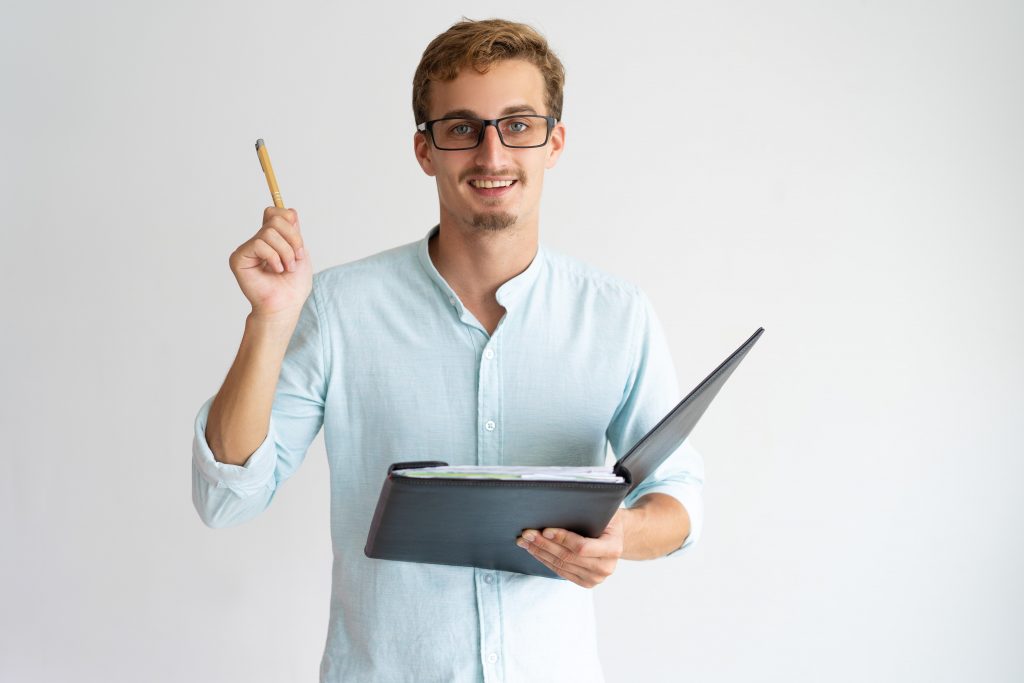 You may be keen to figure out how to study for the GRE on your own, but using a tutor can significantly improve your results. Meeting regularly with a professional tutor will help you remained motivated and focused.
They can offer valuable tips and advice on how to best work on your own during your other study sessions, whilst keeping you on track with some valuable one-on-one time.
Finding a good tutor can be difficult. They need to not only have the knowledge and skills to teach you, but also understand your goals. A personality match is also crucial – feeling comfortable around your tutor will ensure you ask plenty of questions and are honest about your understanding of key concepts. Check out the following link to find a highly qualified GRE tutor in your area!
Overall, sitting and taking the GRE does not need to become a stressful event. Understanding how the test works, the types of questions asked, and implementing some valuable study tips will ensure you achieve the results you need to take your education to the next level.
Good luck with your GRE study plan and let us know what you did and how to study for the GRE on your own?

Enjoy All The Benefits
You don't pay your first hour unless you find it a good fit.
Only pay for the time you need.
No subscriptions or upfront payments.
Find Tutors Near You