Struggling with GMAT prep this year and looking for a tutor near you?  Our GMAT tutors can help! We have GMAT private tutors available now.
Best GMAT Tutors Near You: View Tutor
I have a passion for Math. I have been teaching and tutoring part time for the last 25 years. While in college, I was on the Putnam Intercollegiate Math Competition team for 3 consecutive years, and won several math competitions. I had a 4.0 GPA in math as an undergraduate (graduating with more than twice the number of required credit hours in math). I also obtained a perfect score in Computer Science (20 out of 20) while a student at the University Pierre and Marie Curie (Sorbonne), Paris, F... Read more
Algebra 1, Algebra 2, Calculus, General Computer, Prealgebra, Precalculus, Trigonometry, Java
View Tutor
Hello and thanks for viewing my profile. People who know me well characterize me as a lifelong student. I graduated with three undergraduate degrees in Mathematics, Chemistry, and Economics. During my professional career, I have continued my education by obtaining professional certifications (Project Management Professional and Certified Quality Engineer) and completing my MBA in 2014. I balance a professional career as a Program Manager with the busy schedule of three active kids so I re... Read more
Algebra 1, Algebra 2, Biology, Calculus, Chemistry, Microsoft Excel, Geometry, Physics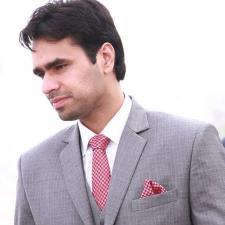 View Tutor
I love teaching Maths and Science since my college and after completing college, I chose it as a hobby. I have extensive experience in teaching, tutoring, and counseling. Since 2006, I have taught more than 1,800 students in groups as well as one on one. My goal for a student is not just making them know the formulas but to understand the concepts in depth so that they can formulate it all by themselves. Your grasp on the concept will be so strong that you will never have to memorize it. I ... Read more
Algebra 1, Algebra 2, Calculus, Chemistry, Geometry, Physics, Prealgebra, Precalculus
How a GMAT Private Tutor Can Help:
If you're getting ready for the GMAT exam, congratulations!  Business school is an exciting and challenging time.  And the first step is making sure to ace the it so that your entrance to B-school is assured.The exam is 3.5 hours and covers:
Analytical Writing Assessment
Verbal section
Quantitative section
Integrated Reasoning
The Analytical Writing Assessment seeks to assess your ability to analyze and communicate.  Integrated Reasoning is looking to your ability to evaluate information that's presented to you in a variety of formats.  The Quantitative section covers math problems that you would have seen up through high school.  And finally, the Verbal section is similar to what you saw on the SATs – reading comprehension, critical reasoning and sentence corrections.Acing this test and learning how to effectively study and analyze the various questions is a lot easier with the help of a private GMAT tutor.  Each of our experts have taken the test, some multiple times, and know the ins and outs to get the results that you are looking for.Finding a GMAT private tutor can be fast and easy starting right now! Just add the subject and your zip code in the search box and you'll be shown all the available tutors in your area that can help you with whatever course or courses you need help with starting today!  You can choose from in home or the best GMAT online prep help, depending on your location and schedule. Check out each person's reviews and experience so that you find a couple of options that are a fit for you and your lifestyle.  Once you've done that, send them a message with any questions or let them know what you are looking for.  That way you can make sure that the tutor can provide the help that you need quickly, easily and affordably.  Our GMAT tutors have a range of availability and rates so we're sure you can find one that fits your requirements. And the 1st session is covered by a "Good Fit" guarantee – if there's not a fit, the first session is free!  So check them out and get started on getting the results that you deserve!

Enjoy All The Benefits
You don't pay your first hour unless you find it a good fit.
Only pay for the time you need.
No subscriptions or upfront payments.
Find Tutors Near You