Welcome to Our Forest Hills Private Tutors – Find Private Tutoring and Online Tutors Near You!
Is it time for you or your child to find a Forest Hills tutor?  Are you having a hard time staying on top of all your courses or trying now to prep for a BIG exam?  Whether you are looking for yourself or your child, we've got the best tutors that are available in Forest Hills!  And there are tutors available now that can help you reach your goals.
We have a wide selection of private tutors near you and they can help you learn what you need NOW from the comfort of home or choose online tutors if that works better with your schedule.  Don't worry about thesubject either!  Whatever the course – Algebra 2, Chemistry, Biology, GMAT, SATs, ACT, GRE, Spanish, English or even CPA exams or Quickbooks – there are tutors near your home to help.  Best of all?  If there's not a fit, you won't pay for that first hour!
Lisa L.
ESL Lisa, the Language Loving Specialist
Forest Hills, NY
view tutor
Richard Lederer once said that "English is a Crazy Language", and I couldn't agree more! I have been helping students figure it out anyway for 25 years. Like my students, I have lived in a foreign country where I couldn't express myself about simple things, even though I am an intelligent person--this incredibly frustrating experience has helped me to understand the many challenges of my students. Reading, writing, grammar--I have experience with it all. I have worked with students from g...
4.94 stars
(16 ratings)
Rosalind S.
Reading/Writing Specialist-all grades
Forest Hills, NY
view tutor
After having taught H.S. English for 30 years, I learned how satisfying it is to enlighten students about the world of literature. Tutoring the many facets of the English language is gratifying to students because their communication skills improve and their confidence rises. Tutoring is based on individual needs so I assess each student's skills using his/her writing and/or reading samples. Subsequently, we work together to find the right technique for individualized instruction....
5 stars
(3 ratings)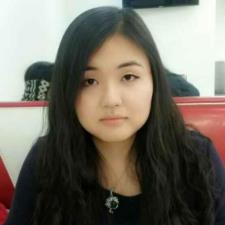 Jessica X.
Wxperienced tutor for college Econ, Statistics and Econometrics
Forest Hills, NY
view tutor
I have been a part time college tutor and Teaching assistant since 2010. During these years, I designed various tutoring packages for courses including Calculus, Statistics, Econometrics, Microeconomics and Macroeconomics, aim to provide further understanding of course material from practical perspective. I coordinated and draft appropriate academic support plans with professors to facilitate the effective learning curves for students, participating students improve to top 20 percentile wi...
5 stars
(1 ratings)
Stacy W.
Middle School Math Teacher
Forest Hills, NY
view tutor
My name is Stacy and I am a NYS Middle School Math Teacher. I specialize in pre-Algebra, Algebra, Geometry, Specialized High School Entrance Exam, the SAT, and NY STATE exams (grades 6-8) but I also prepare students for Catholic Entrance Exams, and the GED's. I enjoy tutoring because unlike classroom instruction, tutoring gives me an opportunity to pinpoint student's individual areas of weakness one-on-one and target them better and better with every session. During the first session, I...
5 stars
(10 ratings)
Angela K.
Passionate Nursing Tutor Aspiring to Help You Succeed!
Forest Hills, NY
view tutor
Hi! My name is Angela, and I am a recent nursing student graduate. Throughout my time in school, I have spent a tremendous amount of time studying and was successful in ranking as a top student in my nursing classes. I am well-versed in most courses including medical-surgical nursing, maternity, obstetrics, pediatrics, mental health, pharmacology and other core nursing courses. What I have learned is that test taking is about knowing how to apply what you learned in classroom lectures int...
5 stars
(5 ratings)
Abbie M.
Experienced History Teacher (Regents Prep; AP History Courses; SAT II)
Forest Hills, NY
view tutor
I'm a Social Studies teacher at a prestigious private high school in Manhattan. I've been teaching professionally for five years and mastered in content: U.S. History, Government, Economics, Ancient Civilization, and World History. My teaching experiences consist of teaching at NYC public high school, middle school, and a private school that practices one-on-one classroom instructions. In my career, I best practice the Common Core Standards and National Social Studies Standards by utilizing s...
3.33 stars
(3 ratings)
Evan G.
Highly Experienced Licensed Teacher
Forest Hills, NY
view tutor
With 25 years experience as an Adult ESL and Basic Ed (Pre-GED/TASC) Department of Education teacher of all levels, I specialize in ESL to Adults from absolute beginners to those looking to polish their skills. As a Basic Education teacher I can help with writing of all kinds, grammar, vocabulary, idioms, public speaking, job interviewing and resume writing, and more. I am a published author as well. I have tutored previously as well and enjoy helping students build confidence and attai...
0 stars
(0 ratings)
Daniel S.
Experienced Ivy League Organic Chemistry and DAT/OAT Tutor
Forest Hills, NY
view tutor
Hey everyone, I am a chemistry and biology major with a DDS degree in progress. I love science and have learned the material with such depth that allows me to explain concepts down to their core. Its in this way, I can deliver information to any student, catering to their unique understanding. There is no better feeling as a learning student than when something clicks, when you reach that point of understanding where it all makes sense. This specific feeling is what most students strive for ...
0 stars
(0 ratings)
Adi O.
Certified Tutor (Dual M.A: NYU): Writing/Reading; Tests/H.W; Languages
Forest Hills, NY
view tutor
LONG-STORY SHORT: My name is Adi and I am a NYC, DOE certified tutor with two M.A. degrees in Education from NYU in English and Theatre Education. As a teacher and tutor, I specialize in essay writing, cover letters, college/M.A/M.B.A applications, reading comprehension, test preparation, homework assistance, presentation skills, and both verbal and written language development (English and Hebrew). I have worked with people of all ages (from toddlers to senior citizens) and am extremely p...
4.97 stars
(35 ratings)
Weiqi H.
Native Chinese speaker with Master's Degree in Communication
Forest Hills, NY
view tutor
I'm a native Chinese speaker with Master's Degree in Communication (U.S.) and Bachelor's Degree in Journalism (China). As a Journalism major student, I took several professional Chinese Courses in University and speak standard Mandarin without local accent. I have half year experience as a private Chinese tutor of University students in U.S. I have a 8 year old younger brother and a 13 year old younger sister. I have several years of experience tutoring them Math, English and Chinese. I am...
0 stars
(0 ratings)
More Tutors
So whatever subject you are concerned about or whatever the test you need assistance with, check out all of our Forest Hills tutor options and find the right tutors for you now!  We make it easy to find private tutors near you!  To get started just read and review the tutors available when you search for your subject or location.  Find a few great tutors that look like a fit for you and to get more information, just send them a message.  Once you've done that, you'll be amazed at how fast and easily you can begin to improve your grades with the assistance of a Forest Hill tutor and get the results you deserve!