Easy Tips to Pass Your NCLEX RN Exam This Time!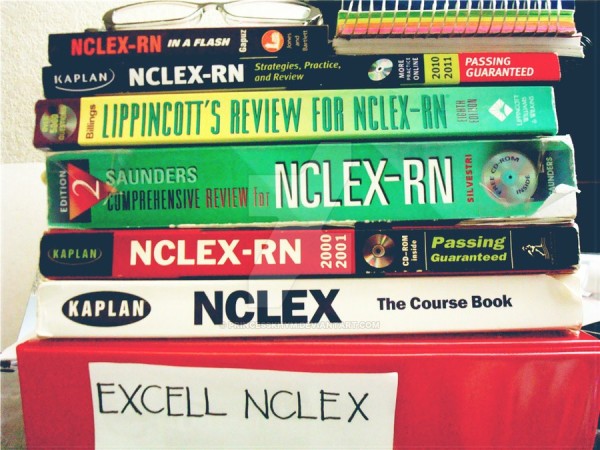 The NCLEX-RN exam is the National Council Licensure Examination standardized exam. This test is entirely different from any tests you came across in nursing schools. It's the NCLEX-RN exam that determines if the candidate is fully prepared and ready to start their nursing practice. Unlike nursing schools that have exams based on knowledge, the NCLEX-RN test is based on application and analysis. The knowledge you've gained in school is now practically used and tested. The NCLEX-RN test focuses on one more important thing, development of your critical thinking skills and ability to make nursing judgments.
What Categories Does the NCLEX-RN Test Cover?
The NCLEX-RN test covers four areas:
Safe, Effective care – Environment
Management of Care 17-63% of questions on the exam includes the following subcategories:

Advanced Directives,
Case Management,
Concepts of Management,
Advocacy, Client Rights and Confidentiality,
Continuity of Care,
Delegation,
Consultation,
Establishing Priorities,
Informed Consent, Ethical Practice and Legal Responsibilities,
Referrals,
Quality improvement,
Supervision
Safety and Infection Control 9-15% questions of the exam

Nursing actions which include:

Error Prevention,
Surgical Asepsis,
Hazardous Materials,
Accident Prevention,
Use of Restraints and Standard Precautions
Health Promotion and Maintenance

Growth and Development through the Life Span
Prevention and Early Detection of Disease
subcategories tested (6-12% of the exam questions);

the Aging Process,
Developmental Stages and Transition,
Health Screening,
Ante/Intra/Postpartum and Newborn,
Lifestyle Choices,
Health promotion programs,
Physical Assessment Techniques,
High-Risk Behaviors,
Self Care
Psychosocial Integrity
Coping and Adaptation
Psychosocial Adaptation
subcategories tested (6-12% of the exam questions);

 Coping Mechanism,
Mental Health Concepts,
Grief and Loss,
Spiritual Influence on Health,
Stress Management,
Sensory/Perceptual Alterations,
Support Systems,
Chemical Dependency,
Therapeutic Communication
Behavioral Interventions and Crisis Intervention,
Family Dynamics,
End of Life Care
Physiological Integrity
Basic Care and Comfort (6-12% of questions on the exam)
subcategories tested are:

Assistive Devices,
Mobility,
Elimination,
Nonpharmacological Comfort Interventions,
Personal Hygiene, Rest, Sleep, and Nutrition

Pharmacological and Parenteral Therapies (12-18% of the exam)
subcategories tested areas are:

Adverse Effect,
Blood and Blood Products,
Contraindications,
Central Venous Access Devices,
Chemotherapy,
Intravenous Therapy,
Expected Effect,
Medication Administration,
Pharmacological Pain Management and Dosage Calculation,
Total Parenteral Nutrition

Reduction of Risk Potential (9-15% of exam questions)
subcategories tested areas:

Diagnostic Tests,
Potential for Complications from Surgical Procedures,
Therapeutic Procedures,
Laboratory Values,
Health Alterations

Physiological Adaptation (11-17% of the exam)
subcategories tested areas:
Alterations in the Body System,
Hemodynamics,
Fluid and Electrolyte Imbalances,
Medical Emergencies,
Unexpected Response to Therapies,
Pathophysiology
NCLEX Test Strategies

Everyone taking the NCLEX-RN test has to answer a minimum of 75 questions to a maximum of 265 questions. The NCLEX-RN exam is a computerized test with questions based upon your previous answers. The questions are not chosen depending on your previous answer (wrong/right), but on the difficulty of the question, you have answered wrong or right. When you answer 75 questions (minimum), the computer will either indicate you are above passing the passing standard (meaning you passed) or that you have less than the minimum needed to pass the exam. If you are close to the passing exam level, you will be given more questions.
How Much Time Do You Have to Pass the NCLEX Exam?
You can take as long as you need to answer the questions, as long as it's no longer than 6 hrs. Six hours is the maximum amount of time allocated for anyone to take the test including the time allocated to the tutorial portion of the test. After 2.5 hrs of testing you can take the first optional break, and after 3.5 hrs you can take the second optional break if you need to or choose to.  It's not a bad idea to stretch use the rest room or get a drink and clear your mind for a few minutes.
NCLEX Exam Grading and Passing Requirements
The NCLEX-RN exam is not just a regular exam with grades. Here there are only two options: you either pass, or you fail. The test has no numerical grades or scores. There are no boards or websites you can check your result. Your State Board of Nursing will notify you within four weeks after the exam (approximately 2-4 weeks after you took the test).
NCLEX Pass Rate of the Exam

According to statistics from 2012, the NCLEX pass rate is high when it comes to US-educated students. Out of 194,898 candidates who took the NCLEX exam, 150,266 were US-educated students and their average pass rate was 90.34%, while 7,764 internationally-educated students had the average pass rate of 36.59%. This problem with internationally-educated students is related to English not being the primary language. Preparation and studying are crucial for passing the NCLEX-RN exam. Make sure you have chosen the right sources for studying, consider getting NCLEX RN tutors and that you have gathered all information possible as you prep for the test.
What Happens If You Failed NCLEX?
No big deal. It happens – you will not be the first failed NCLEX, guaranteed! The stress, nervousness and maybe not starting your prep on time can lead to not getting the score you wanted. Lack of concentration or distractions can make you lose your focus. Failing is not the end of the world. You always have a second chance and with taking the NCLEX-RN exam, you have 45 days and then you can have another try.
Before the Exam – How to Apply for the NCLEX-RN?
The first step in taking the NCLEX-RN exam is submitting the application to the National Council of State Boards of Nursing. You are required to follow the procedures to complete your registration and apply for the exam. Depending on the state, the registration for the NCLEX-RN can be combined with the application for licensure, or you have to do it in two steps: 1st you have to apply for licensure and after your application and upon receiving a Candidate Bulletin you have to register for the NCLEX-RN exam.
NCLEX Fees
Taking the NCLEX-RN exam is $200. To see if there are any additional license fees, you have to contact the State Board of Nursing. Registration can also be done by phone (1-866-496-2539 in the USA; 1-952-681-3815 for outside the USA) and this service will cost you additional $9.50. If you prefer, a personal check, money or cashier's check can be sent to the National Council of State Boards of Nursing. Once the payment is received, you will be notified by a postcard sent to your address, confirming your registration. The appointment for taking the exam cannot be scheduled until you receive an Authorization to Test in the mail. After you've received it, you are ready to book a date and take the exam.
Be Prepared
Preparation is the primary factor you want to focus on for the NCLEX. Make sure to spend sufficient time covering all the different areas and getting answers to questions that you may have.  Remember, it took you years to learn the information initially, why shouldn't it take awhile to prep for an NCLEX Rn exam that will be covering 4 years of study?   If you have already failed once or you've tried to study on your own, try hiring an NCLEX RN tutor to get you the consulting help and answer that you need to ace your exam!
You Might Also be Interested in: Easy Tips for Acing the NCLEX RN Exam:

Another:  How to Pass the NCELX Exam with Help From Those Who Know

Enjoy All The Benefits
You don't pay your first hour unless you find it a good fit.
Only pay for the time you need.
No subscriptions or upfront payments.
Find Tutors Near You