Welcome to Our Arkansas Private Tutors! Private Tutor and Online Tutor Options
Finding that you or your child need some assistance with some courses or topics in school this year?  Starting to look for a private tutor for yourself or a child?  We've found the best tutors that are available in AR and our tutors are available now to start helping you reach your academic goals starting today!
Check out our wide selection of private tutors near you and learn what you need NOW from the comfort of home or choose one of our great online tutors if that works better with your schedule.  No matter what course or topics, whether it's  – Algebra 2, Chemistry, Biology, GMAT, SATs, ACT, GRE, Spanish, English or even CPA exams or Quickbooks (to name a few of the selections) – there are tutors near your home to help.  Private Tutoring at Home.com offers the widest selection of tutors and academic topic coverage available.  Best of all?  If there's not a fit, you won't pay for that first hour!
Kenisha C.
Potent Tutoring & Test Prep: HSPT/SAT/ACT/CBEST, English, Algebra
Oakland, CA
view tutor
To help me help you: 1. Please, be sure to have payment information on file. I will not respond to you otherwise. 2. Know that messages sent during holidays do not receive responses until the next business day. 3. Know that diagnostic exams are given to everyone at the regular hourly rate. No exceptions. 4. Submit serious inquiries only. Be ready to state and honor a definite start date. Be ready to see your program through 'til the end. 5. Understand that I don't take a fast food approach t...
4.93 stars
(29 ratings)
Michelle S.
Experienced Chemistry Tutor
Monrovia, MD
view tutor
I've been teaching CH101 and CH102 (the first and second levels of General Chemistry for science majors) as an adjunct professor at Frederick Community College for 5 years. The content covered in these courses is very similar to what would be offered in a high level AP Chemistry course in high school. I've gained valuable instructional experience during my years at FCC, having the opportunity to lead over a thousand students through college-level general chemistry. I've taught students with...
4.98 stars
(205 ratings)
Christopher G.
Series 6, 7, 63, 65, 66 Tutor--20+ years Wall St Experience
Bronxville, NY
view tutor
My name is Christopher G. Please check my reviews and feedback I graduated with degrees in Accounting and Finance from Fordham University in 1993. I SPECIALIZE in preparing individuals and groups for FINRA financial exams (Series 3, Series 6, Series 7, Series 55, Series 63, Series 65, and Series 66) both in person and online. My goal is to help people prepare for their finra exams in the most efficient and effective manner possible. I have worked in the Financial Services Industry for 26...
5 stars
(1048 ratings)
Peter C.
Latin and Ancient Greek
Milton, MA
view tutor
Most people don't notice it, but the world we live in is still very much a Greek and Roman world. Those two ancient languages are the best way to begin seeing how much we have inherited from that classical culture. They're hard, it's true; but I can help you do very well and enjoy it too! I'm a former Program Director for Classics at Boston Latin School (1999 to 2011) and I have a great deal of experience teaching at the collegiate level as well....
4.94 stars
(284 ratings)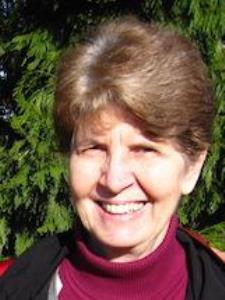 Belinda G.
Experienced Elementary School Tutor
Sandy, OR
view tutor
After 17 years of classroom teaching, tutoring is a great way to share what I've learned. Primary and intermediate students are wonderful to work with because their growth is broad at this age. I have many games, manipulatives, and resources to help students learn and want my students to enjoy the experience of learning because it increases the amount that is learned and how long it is retained. I do not believe that there is one "right" way to teach a subject or to create that wonderful "...
4.97 stars
(199 ratings)
Colleen O.
Reading, K-Prep. Specializing: Dyslexia, Learning Disabilities
Los Gatos, CA
view tutor
I hold a master?s degree in teaching, been a certified teacher and have enjoyed working with students for over 30 years. I adore elementary students because they get so excited when they finally understand something they have been struggling over. The children I prepare for Kindergarten begin their education with a sound understanding of the basics and a confidence and enjoyment for learning that brings future success. I identify why students are struggling with reading, then teach strategies...
4.99 stars
(87 ratings)
Carol H.
Enjoy teaching,and love young energetic and challenging students
Mahwah, NJ
view tutor
I have eight years classroom experience working with students of differing strengths and weaknesses. Students with varying learning styles and abilities can be taught using a variety of creative techniques. Using this approach to teaching almost certainly will allow you to find ways of stimulating students to grasp the material being taught. I have learned in the process of teaching that each person can be taught the subject area if the material can be tailored to fit the different learning...
4.89 stars
(205 ratings)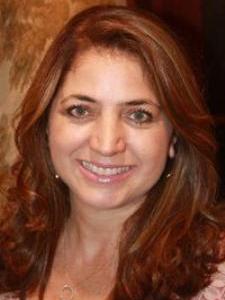 Elena B.
GMAT/GRE, SAT/ACT and Advanced Math Expert
Irvine, CA
view tutor
I have more than 15 years of experience in tutoring students of all ages and levels of education from elementary to graduate school. I am most interested in changing the way my students perceive themselves when approaching math. Throughout the years, I have had the most rewarding experience when my students, besides turning their grades around, feel empowered to the point they become a math resource to their classmates. I take my classes very personally and work together with parents to ident...
4.92 stars
(400 ratings)
Cornelia M.
Math Tutor - Specializing in Algebra and Geometry
Lutherville Timonium, MD
view tutor
Do you need help in math? I am here to help! I am an experienced tutor and my favorite subjects are Algebra and Geometry! In addition, I have experience tutoring Elementary students, all levels of middle school math, and all levels of high school math up to Precalculus and Trigonometry. At the college level, I tutor all levels of Algebra and Statistics. I currently tutor students from all area private and public schools at all levels, including Gifted and Talented. I also tutor home schooled ...
4.96 stars
(857 ratings)
GLENN T.
Creative, comprehensive financial consultant for English, math
San Francisco, CA
view tutor
I have an expertise in education and financial solutions. In my previous experience, I have also worked in South Florida mentoring in a Florida high school where I also conducted testing for ESL students, and reading comprehension and math tutoring sessions. Having served as an adviser for the Mentoring Future Leaders program in high schools, I was awarded a community service excellence award. I am excited about teaching and learning. There are a lot of tutors to choose from, but if we wor...
4.64 stars
(244 ratings)
More Tutors
Explore all of our Arkansas tutor options for any subject or grade you need assistance with and find one that is a fit for you!  We have tutors in Little Rock, Fayetteville, Eureka Springs, Benton or Bentonville, Hot Springs or Fort Smith to name just a few areas in Arkansas –  so check out our tutor listings and begin by sending them a message and start improving your grades today!
We make it easy and fast to get help.  You also are not billed for the 1st hour if there's not a fit.  But with our tools, reviews and confidential conversations with tutors before starting, we're sure you can find a private tutor that will help you reach your goals beginning now! So start your search today and find a tutor that can help you succeed.