Best Sat Tutors in Austin
Found 53 Sat Tutors in Austin near me: View Tutor
I started tutoring and teaching as a way to support myself in college and graduate school. I have a Bachelor of Science degree in Mathematics from Guilford College, a Masters in Geoscience from Harvard University and a Ph.D. from Stony Brook University. My students averaged a grade of A- per semester at both Harvard and Stony Brook. As a research scientist I found that I miss the interaction with students, especially that moment when they grasp a difficult concept or acquire a skill they th... Read more
Algebra 1, Algebra 2, Calculus, Geometry, Physics, Prealgebra, Precalculus, Study Skills, Trigonometry, Statistics, SAT Math, Probability, ACT Math, Elementary Math, Differential Equations, Linear Algebra
View Tutor
Sarin R.
Austin TX. 78753
I have been a software engineer at Motorola for more than 2 years now. I went to Texas A&M university, graduated May 2012 with Computer engineering major and Maths minor. I had straight A's on all the math classes I have ever taken. I have graduated with a very high GPA. I used to work as a peer teacher for the Engineering fundamentals class and as well as basic programming class for freshmen and sophomore. ... Read more
Calculus, Geometry, Precalculus, Java, SAT Math, Computer Science, Computer Engineering
View Tutor
So often I find that students have been presented with steps and rules rather than the development of the why something works. Therefore, I take the time to develop concepts and understanding of the mathematics. I have tutored in the south Austin area for the past six years as well as provided instruction for home schooled students. I have taught the following elementary and secondary courses: 5th, 6th, 7th & 8th grade math, Algebra I, Pre-AP Algebra I, Geometry, Pre-AP Geometry, Algebra 2... Read more
Algebra 1, Algebra 2, Geometry, Prealgebra, Precalculus, Trigonometry, SAT Math, ACT Math
View Tutor
David B.
Austin TX. 78702
Hi, I'm Dave! I am a published PhD in Economics with degrees from both U.T. and A&M. My transcript shows 37 hours of college math and untold statistics hours. My 2016 GRE score was 170/170 and 170/170. Since 2012, I have teamed up with: high school students, against algebra, geometry, precalc, calculus, and statistics; and college students, against math, calculus, statistics, micro- and macro-economics; and test-takers, against GED, SAT, ACT, GRE, and GMAT. I will meet you at your ... Read more
Algebra 1, Algebra 2, Calculus, Geometry, Precalculus, Statistics, SAT Math, GRE, GED, GMAT, ACT Reading, ACT English, ACT Math, ACT Science
View Tutor
My name is Jack! I graduated with a BA in Philosophy from the University of Notre Dame in 2014. I started tutoring while at Notre Dame, volunteering at the local community center to help students in science and math. Later, I got my Master's in Teaching from the University of Washington. While there, I worked for the university writing center, tutoring everyone from freshman in English 101 to PhD students working on their dissertations. Along the way, I've also tutored online for SAT and LSAT... Read more
SAT Math, LSAT, GRE, SAT Reading, SAT Writing, STAAR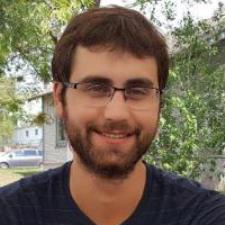 View Tutor
Teagan L.
Austin TX. 78703
I studied Social Studies and African Studies at Harvard College, using my academic career to hone my writing skills. I spent the majority of my college time writing research papers and critical essays. My senior thesis was one of approximately sixty awarded the Hoopes Prize for outstanding academic work. Due to my focus on writing, I gained a strong mastery of writing styles, proofreading, and research in a wide variety of subjects. I am extremely adept at polishing academic papers, college e... Read more
American History, Vocabulary, Grammar, Microsoft Excel, European History, Reading, Study Skills, Writing, Geography, English, ESL/ESOL, Government & Politics, Psychology, Literature, World History, Proofreading
View Tutor
Jacob M.
Austin TX. 78757
I'm a Math PhD working as a software engineer and data scientist at a startup in Austin. I'm doing this because it's fun and I love teaching. I taught for ten semesters at the University of Pittsburgh as a lecturer and recitation instructor, and tutored about 2,500 hours during that time (not all on WyzAnt). I've had rewarding tutoring relationships with students at all levels, from elementary to graduate. I'm happy to chat by phone or online prior to scheduling a tutoring session, if ... Read more
Algebra 1, Algebra 2, Calculus, Physics, Prealgebra, Precalculus, Java, SAT Math, Differential Equations, ACT Math, Elementary (K-6th), MATLAB, Mathematica
View Tutor
Madeline P.
Austin TX. 78731
I am a former high school science teacher available to tutor math and science courses in Austin. For the last three years I taught at a private high school in Houston. I have tutored many students through Wyzant, in biology, chemistry, physics, algebra I, algebra II, geometry and math SAT prep over the years. I am a graduate of Concordia University, where I majored in Biology. In addition to the biology courses I took at Concordia I completed several chemistry courses, including a year of o... Read more
Algebra 1, Algebra 2, American History, Biology, Chemistry, Geometry, Prealgebra, Geography, Psychology, Anatomy, Physiology, SAT Math, Study Skills
View Tutor
Susanna B.
Austin TX. 78704
I'm an enthusiastic tutor with 2 years of experience as the top performer for a private company in Houston that catered to private-school clients. My students on average increased their ACT scores by 4+ and their SAT scores by 200+. My tutoring process is based on identifying exactly which skills students are missing, then breaking these tough concepts down into pieces that make sense. I've had years of math education up to advanced differential equations and theoretical molecular mathematic... Read more
SAT Math, SAT Reading, ACT Math
View Tutor
Barrett H.
Austin TX. 78701
I have a Master's degree from Georgetown University (International Affairs) and a Bachelor's from the University of Colorado at Boulder, my hometown. Prior to Austin, I worked at investment banks including Goldman Sachs and Credit Suisse. Fluent in Spanish, I have lived and worked in Chile and Colombia, which has afforded me cross-cultural knowledge and experience in international business. I am a Co-Editor of a book about careers in international affairs (Georgetown University Press, 2014)... Read more
American History, Spanish, Writing, SAT Reading, SAT Writing, Career Development
Find Tutors in Austin for:
Find more private tutors in Austin for different subjects in the list.

Enjoy All The Benefits
You don't pay your first hour unless you find it a good fit.
Only pay for the time you need.
No subscriptions or upfront payments.
Find Tutors Near You