Best English Tutors in Austin
Found 69 English Tutors in Austin near me:
View Tutor
Douglas L.
Austin TX. 78752
I'm Doug, and I've spent my career working with students on their very first day of school all the way until graduation. Over my 12 years of experience in classrooms, I've taught social studies, music, English, and tutored math and science. During that time, I've learned how to find individualized paths to success with my students, regardless of their situation or the content. Most of my teaching experience is in schools where a large percentage of students face difficulties learning, most re... Read more
Algebra 1, Vocabulary, Grammar, Prealgebra, Reading, Music Theory, Writing, English, Proofreading, Elementary Math, Elementary (K-6th), General Music, Study Skills, Trombone, Trumpet, Music Production
View Tutor
Haley H.
Austin TX. 78751
I am a recent graduate from CSULB with my Bachelor's in Accounting and also have my Associate's Degree in Accounting. Beyond my years of tutoring through Wyzant, I have years of experience tutoring friends and neighbors, as well as being a tutor at Golden West College for accounting and other subjects. I am currently pursuing my CPA license while working as an accountant. Being able to help students with subjects they find challenging and to turn learning into a pleasant experience is someth... Read more
Algebra 1, Algebra 2, English, Proofreading, Managerial Accounting, Financial Accounting
View Tutor
David B.
Austin TX. 78702
Hi, I'm Dave! I am a published PhD in Economics with degrees from both U.T. and A&M. My transcript shows 37 hours of college math and untold statistics hours. My 2016 GRE score was 170/170 and 170/170. Since 2012, I have teamed up with: high school students, against algebra, geometry, precalc, calculus, and statistics; and college students, against math, calculus, statistics, micro- and macro-economics; and test-takers, against GED, SAT, ACT, GRE, and GMAT. I will meet you at your ... Read more
Algebra 1, Algebra 2, Calculus, Geometry, Precalculus, Statistics, SAT Math, GRE, GED, GMAT, ACT Reading, ACT English, ACT Math, ACT Science View Tutor
Danielle E.
Austin TX. 78739
I am a currently a stay at home mom, but my past work experience has included being a full-time writer and editor, a freelance writer and a editor, a newsletter editor for a volunteer mothers organization, substitute teaching in the local elementary schools and teaching pre-school. I have edited books, academic reports and dissertations as well as a variety of other printed materials. I have a degree in Journalism as well as 12 years of experience as a Professional Writer and Editor. I... Read more
Grammar, Reading, Writing, English, Proofreading
David W.
Austin TX. 78722
While in college, I was a Teaching Assistant for classes both inside and outside my discipline, including: Intro. to Biology (lecture and lab), Rhetoric and Composition, and several liberal arts classes. I mostly worked with college freshmen, but I also helped teach other college students up to the junior level. I enjoy helping others, and have worked with children as young as 3 and as old as 15 while I worked as a babysitter and nanny. Algebra and more simple math is something I've alway... Read more
Algebra 1, Biology, Vocabulary, Grammar, Reading, Writing, Geography, English, Ecology, Spelling, Elementary Math, Elementary Science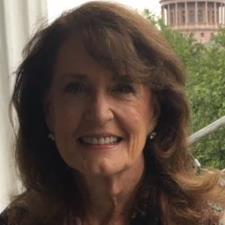 View Tutor
Carol I.
Austin TX. 78756
Enthusiastic educator who understands the learning process and designs sessions with the student's needs and special requests. While learning is important, more important is to develop curiosity and a love of learning. My experience includes teaching 7th grade, 9th grade, 12th grade and 12 years in higher education, mostly English classes. What I love about tutoring is discovering the answers together, having fun in the process, and being delighted with the outcome. I have taught Engli... Read more
American History, Grammar, Writing, English, Literature, Proofreading, Film
Hey students! I'm a graduate student at the University of Texas at Austin, where I'm studying Special Education. During the day, I work as a behavior therapist at Cultivate BHE, and on weekends I teach with Collegewise Academic Services. After earning my Bachelor's in Biological Sciences from Rice University, I worked as a Research Coordinator with Baylor College of Medicine while serving as an Assistant Instructor with Rice University EMS. I loved my teaching experiences and after graduatin... Read more
Algebra 2, Biology, Writing, English, Biochemistry, Autism Spectrum Disorder (ASD)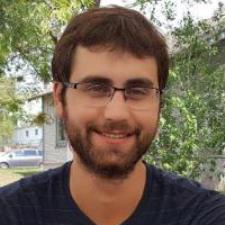 View Tutor
Teagan L.
Austin TX. 78703
I studied Social Studies and African Studies at Harvard College, using my academic career to hone my writing skills. I spent the majority of my college time writing research papers and critical essays. My senior thesis was one of approximately sixty awarded the Hoopes Prize for outstanding academic work. Due to my focus on writing, I gained a strong mastery of writing styles, proofreading, and research in a wide variety of subjects. I am extremely adept at polishing academic papers, college e... Read more
American History, Vocabulary, Grammar, Microsoft Excel, European History, Reading, Study Skills, Writing, Geography, English, ESL/ESOL, Government & Politics, Psychology, Literature, World History, Proofreading
Katey R.
Austin TX. 78727
Mis bisabuelos were absolutely crazy about each other. I distinctly recall them swaying in the kitchen to Selena and Los Tigres del Norte. They met in Marfa, Texas at a local dancing hall. She was a caretaker and he was a miner. As a child, I deeply yearned to connect with my great-grandparents in their native language. From middle school through college, I dove into my studies and took as many opportunities as possible to immerse and connect in Spanish. At age 19, I was diagnosed with A... Read more
Spanish, Writing, English
View Tutor
I love both shooting AND the creative aspects of editing the image after it has been captured. I have been a photographer for over a decade and a user of Photoshop for almost as long. I have recently become proficient in Lightroom as well. For a semester, I interned alongside Griff Smith, the photo editor at Texas Highways magazine while acquiring my Master's degree from University of Texas at Austin. I was also a teaching assistant for four semesters at UT for a photojournalism class, and ... Read more
Vocabulary, Grammar, General Computer, Microsoft Word, Reading, English, Adobe Photoshop, Adobe Lightroom, Video Production
Find Tutors in Austin for:
Find more private tutors in Austin for different subjects in the list.

Enjoy All The Benefits
You don't pay your first hour unless you find it a good fit.
Only pay for the time you need.
No subscriptions or upfront payments.
Find Tutors Near You