Welcome to Our Phoenix Tutors – Find a Private or Online Tutor Near You!
If school is a struggle for you or your child, it's time to look for a private tutor! We've found the best tutors that we could in and around Phoenix, AZ so there's a tutor near you that can help you reach your goals.
Tiffany D.
Well-rounded Tutor
Phoenix, AZ
view tutor
Hello! I have taught English as a second language for two years in South Korea. I have tutored through several well-known tutoring agencies, including Lindamood-Bell and Club Xcite, which is based in beautiful San Diego, California. I am currently almost finished with my Master's in Information Science to become a librarian. I love to travel, and I have a passion for education. My picture is of me at the fascinating Jindo Sea Parting festival in Jindo, Korea. When the sea parts, you can w...
5 stars
(23 ratings)
Barry D.
Certified and Experienced - Technology, Photography & Video
Phoenix, AZ
view tutor
Hello future students! I bring 22 years teaching experience in pubic schools as well as facilitating private trainings for adults. I connect with students in a positive and encouraging manner as well as customizing instruction for each individual's unique needs and learning style to ensure success. I am a creative and artist at heart who has worked as an educator of digital photography, digital film and video production as well as computers with a specific focus on Apple computers and rela...
4.71 stars
(7 ratings)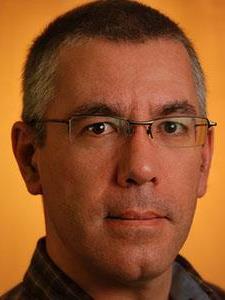 James A.
Progressive Development For Creative Artists And Hobbyists Alike
Phoenix, AZ
view tutor
Greetings! As the Director of Photography for a marketing and multimedia company based out of Phoenix, Arizona, I have the pleasure to work with prominent individuals and companies such as, Phoenix Fashion Week, Couture In The Suburbs, NASCAR, Hues Of Ego, Possibility Jewelry, and many others. In addition to my commercial and fashion photography assignments, I also hosts several photography workshops throughout the year. Our workshops range from basic camera operations to advanced studio li...
4 stars
(1 ratings)
Keenan M.
Geology Guru Keenan
Phoenix, AZ
view tutor
Hi, my name is Keenan and I'm a professionally registered geologist with the Arizona Board of Technical Registration and earned a Bachelors and Masters in Geology at Arizona State University. I've taught Geology as an Adjunct Faculty at Glendale, Scottsdale, and South Mountain Community Colleges and love teaching about the processes that created and are shaping the Earth. For fun I like to rock climb (5.12- was my best indoor climb), play guitar, and write movie scripts. Contact me and I'll h...
5 stars
(22 ratings)
Debra A.
College Professor with over a decade of teaching experience
Phoenix, AZ
view tutor
I have been teaching Chemistry at the college level at a variety of colleges in support of various health and engineering programs since 2003. At Apollo (Carrington) College, I taught Chemistry for the Dental Hygiene program. At DeVry, I taught three chemistry courses in support of the Clinical Laboratory Scientist program, at ASU and Scottsdale Community College, I taught majors organic chemistry to pre-med, pre-vet, pre-PA, and pre-pharm students. At Glendale Community College I teach F...
4.93 stars
(70 ratings)
Bejoy T.
Algebra I and II, Geometry, SAT/ACT Math, Regents.
Phoenix, AZ
view tutor
I love Math and have enjoyed teaching it to students who need help. I understand that Math can be complicated and it is not something you get right away. I believe with practice and skill one can be better able to understand it. I know this because I also grew up not liking Math but ironically ended up teaching it. I believe you need to be patient and understand the student's strengths and weakness in order to effectively teach Math to students. Relating Math to real life examples can make it...
4.68 stars
(65 ratings)
Sara H.
Spanish & English Teacher/Tutor
Phoenix, AZ
view tutor
I am an accredited teacher with teaching experience in Phoenix, AZ. I completed my Bachelor's degree from Cal Poly, San Luis Obispo with a major in Modern Languages and Literature (Spanish and French literature and linguistics). My graduate work in Teacher Education was completed at UCLA's School of Education and Information Studies. I earned my CA Teaching Credential to teach secondary English and Spanish (as well as bilingual courses). I moved to Arizona, attained an AZ teacher certificat...
5 stars
(7 ratings)
Daniela V.
Experienced 6th-12th Grade Specialized in Mathematics
Phoenix, AZ
view tutor
I'm Daniela! I am currently enrolled in college pursuing a career in Mathematics. I have about 3+ years working in Education tutoring students in math. I have always enjoyed math because there are different ways to find one answer. Since high school I knew what career I wanted to pursue and how I was going to use it, so I decided to become a math teacher. What I love a lot about tutoring is the face reaction a students puts on their face the moment they finally understand how to do something....
0 stars
(0 ratings)
Pat D.
EXPERT, EFFECTIVE Phonics instructor= Improved comprehension/spelling.
Phoenix, AZ
view tutor
ASK YOURSELF: Is your child struggling with reading. Have you been told your child has ADD/ADHD and your child also struggles with reading and/or comprehension? Does your child have an IEP or is in special education classes where he/she is learning to read by memorizing lists of "sight" words or "high frequency" words? ASK YOUR CHILD (if he/she is struggling with reading in primary or elementary grades) Even older students may misread the second sentence. Have your child who read the tw...
5 stars
(12 ratings)
Ruth Z.
Learning is worth the effort!
Phoenix, AZ
view tutor
I have been a teacher in one way or another through all of my adult life. I particularly enjoy sharing the joys of reading and writing English, and I have been successfully doing this with people of all ages and backgrounds and in a variety of circumstances, including classroom teaching and private tutoring. My familiarity with other languages, especially French and Spanish, is often helpful. In my view, language proficiency is useful not only in school and for employment but also for me...
0 stars
(0 ratings)
More Tutors
How a Phoenix Tutor Can Help:
With our incredibly wide selection of private tutors near you that can help you learn what you need NOW from the comfort of home or even online if that works better with your schedule – your courses will be come easier and you'll learn more. Whatever the subject, there are tutors near you to help. Best of all? If there's not a fit, you won't pay for that first hour!
About Phoenix: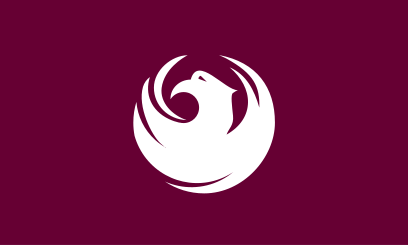 Settled in 1861, Phoenix is the capital of the State of Arizona.  With warm year round temperatures and plenty of sun, the area is commonly known as the Valley of the Sun. In addition, the area has made U.S. News & World Report's Top 20 list of the best places to live as well as to retire.
Population:
As of 2016, the population for the city was 1,626,000.
Colleges and Universities:
Median In-State Tuition: $9.684 for public four year colleges for in-state students.
Phoenix Department of Education
High School Education: 88%
College Degree: 27%
Popular Colleges & Majors:

The largest universities in Phoenix by number of graduates are:
 Grand Canyon University (16,241)
Arizona State University – Downtown Phoenix (3,476)
Phoenix College (2,279)
The most popular majors in Phoenix are Registered Nursing, Special Ed and Teaching and General Psychology.
Popular Things to Do:
Camelback Mountain
South Mountain Park
Heard Museum
Phoenix Art Museum
Hole in the Rock
Arizona Capital Museum
Neighborhood Zip Codes:  
85003, 85004, 85006, 85007, 85008, 85009, 85012, 85013, 85014, 85015, 85017, 85019, 85020, 85021, 85022, 85023, 85024, 85027, 85029, 85032, 85034, 85035, 85040, 85041, 85042, 85043, 85045, 85048, 85050, 85051, 85053, 85054, 85083, 85251, 85254, 85255, 85282
How to Find a Local Tutor Near You:
Take your first step to find a local tutor to help you in with each of your courses now! It's a fast, easy process – you simply type in the subject that you need help with and your zip code and you'll find several available tutors for in home tutoring or online tutoring as well. We have tutors with a variety of experience and rates to meet your requirements. All you do is review their experience and background to find a few that fit. Once you do, send them a message with any questions you have or a question on the topic. That will help you get an understanding if there's a fit.
Don't forget to check out their reviews as well, you'll get a better understanding of the person as well from reviews. And remember, the first hour is covered by a "Good Fit" guarantee – you don't pay if there's not a fit. So what do you have to lose? Find the right tutor to help you now!