Math Tutor For Adults Near Me
Math is a skill that adults use constantly in their daily life, even when they may not realize it. However, when they are looking for improving their math skills, they face certain challenges that lead to frustration. Getting a Math tutor for adults will be the best bet to boost their abilities in a fun and engaging way.
Best Adults Tutors Near You:
Adults that are struggling with math may come from a background of bad experiences where they are taught to memorize or think that math lessons are just boring.
A private tutor will help you understand concepts that you haven't grasped yet, as well as create an environment that is encouraging and motivating. With the right tools and a trusting relationship with your Math tutor, adults are going to feel more confident to learn and get over past frustrating experiences.
Private Math tutors can assess your level and understand your personal needs. Then, they will be able to design a plan tailored to you and especially prepared to help you achieve your goals and work with you in a safe and motivating environment.
Whatever your goals are, there has not been a better time to start learning Math with a private Math tutor for adults!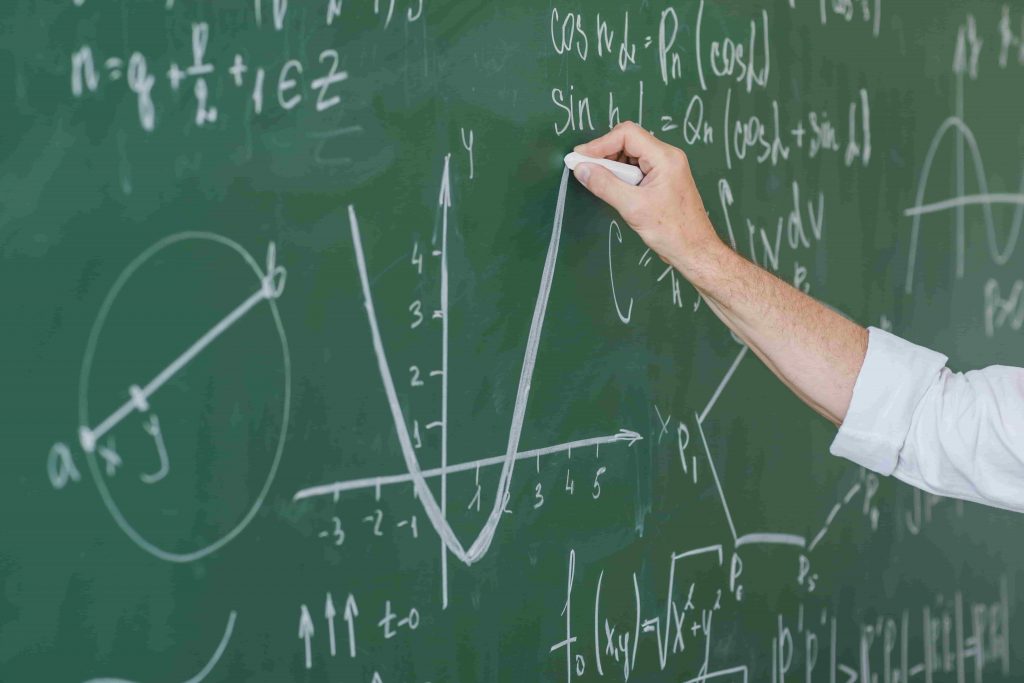 Why do you need a Math tutor?
A Math tutor for adults can help you work on the following topics:
Arithmetic
Algebra
Logic
Number theory
In addition, Math tutors for adults can prepare personalized programs to cover whatever students need to work on, as well as step by step plans that are designed around the specific goal the student may present.
There are many reasons to study Math as an adult!
Are you a university student struggling with math concepts like algebra or trigonometry? Are you having trouble with advanced calculus?
Or maybe you're a parent trying to help your children with their Math courses and having difficulties to keep up? Maybe you want to offer them better support.
Maybe you're an adult preparing for a standardized test? Maybe you're planning to go back to school and feeling insecure about going back to math after so long. If you're looking for a general review, a boost of your skills, or maybe some more specialized knowledge, a Math tutor for adults is the right answer for you.
Some adults may be needing extra math skills or a bit more confidence in order to get the job they want, or obtain the promotion they dream of. Maybe you are preparing for a job interview and want to make sure you know everything there is to know. This is another case in which a tutor can be of huge help.
Expanding your knowledge of mathematics can be a really valuable asset, either for professional reasons or maybe just as a personal challenge.
If you are looking for help but feel uncomfortable in big groups, or standard lessons don't cover the holes in the knowledge you have, then a private math tutor will be a great option. Especially students facing challenges, fears, and insecurities, working in a one-to-one environment helps students consolidate their confidence. A lesson with your Math tutor will give you the opportunity to understand specific concepts and work on whatever they need to improve without wasting time on topics they don't need to review.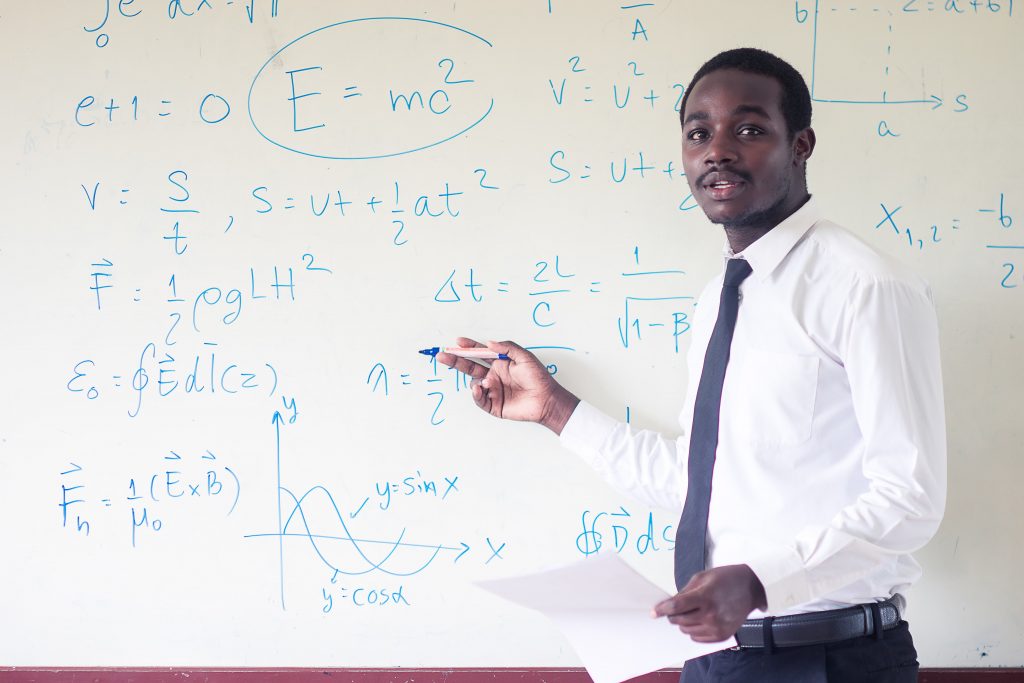 Benefits of getting a Math tutor for adults
A very important aspect for adult students is to learn in a contextualized environment with exercises that are relevant and meaningful to what they are hoping to achieve. Your Math tutor will be able to create activities that are tailored to your needs and level.
But there are many more benefits that a private Math tutor brings to the table. Some are more general, others are of special interest to adults. Let's see how a Math tutor for adults can help you out.
Personalized approach
Tailored program (based on the students' goals)
Adjustable pace
Flexible times
A positive context that encourages learning
Appropriate environment to overcome obstacles
A safe environment to ask questions
Boost self-confidence
Improved time management and organization skills
Fewer distractions and more intensive lessons
A more in-detail approach
Improved academic performance
Prepare students for future challenges
Personalized approach and pace
This is probably the main benefit of having your own Math tutor. Your lessons will be completely personalized, with activities that are relevant to what you're planning to achieve, a deeper insight into the areas you need to work on, and a program that has been designed just for you!
Each student has their own pace when it comes to learning a difficult subject like Math. That is why some students find it hard at school, they may need more time and further explanations and examples, while the rest of the class is moving forward faster. Eventually, this creates frustration and a lack of self-confidence.
Your Math tutor will respect your own learning speed, taking more time on what you find hard, and moving faster with concepts that are easy. Difficult topics will be accompanied by interactive exercises and your tutor will be able to adjust and repeat whatever you need help with.
After all, private tutoring is meant to be fun, engaging, and interesting. This is a simple way to encourage students and achieve goals with a more positive attitude, which eventually helps retention and boosts self-confidence.
Total flexibility
An aspect that personally makes a huge difference and it's what finally convinces me to go for a private tutor in any area I need to improve, it's the flexibility that it allows.
Adults are busy, they may be working, dealing with their children and their academic challenges, cooking, cleaning, and trying to have a social life at the same time. Fitting time to work on self-improvement is extremely important, but also hard to do.
A private tutor will be able to work around that and adapt to your busy schedule, having lessons when you feel fresher or have more time to concentrate and dedicate to your self-improvement.
Self-improvement in a safe environment
A Math tutor for adults is able to put himself in the place of the learner, which leads to empathy and a more understanding relationship with the students.
In order to learn and not only study or memorize, it's also important that students feel comfortable with their tutor. This allows as well for a space where learners can make a lot of questions without feeling judged. A great way for self-improvement and gaining confidence and overcoming their obstacles!
The truth is that apart from any particular goals students have, for adult learners it may have been a while till they studied. Therefore, they are looking for a more engaging environment and a real learning experience that differs from what they went through at school.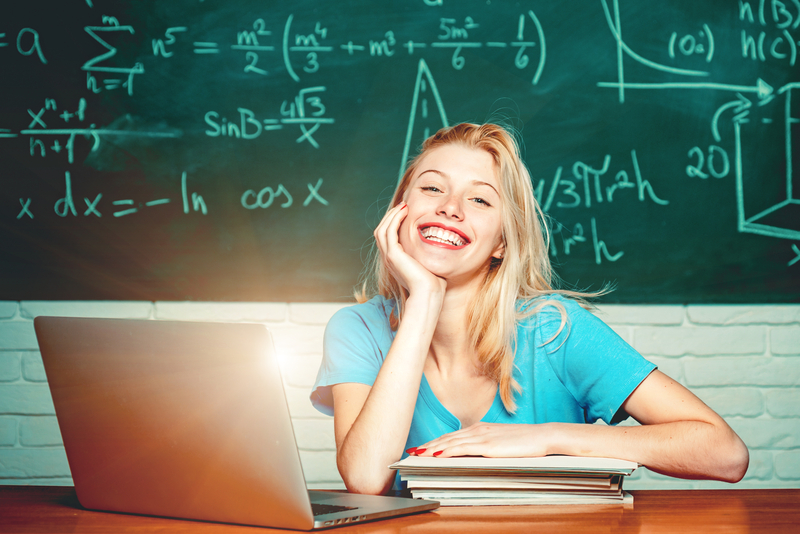 Boost your self-confidence
Adult students choose to take private lessons with a Math tutor because they are not confident with what they know, need a review, or are looking to boost their knowledge.
Through the lessons, tutors will not only offer the tools learners need, but they will present complex mathematical concepts in a way that adult students can understand and use at ease. The main result is that they will feel confident and ready to use what they have learned in the real world.
More intensive lessons and better results
Your Math tutor will design the lessons for you, based on your level and what you need to achieve. While the lessons are always built on what the students previously know, they have to gradually construct new knowledge. This may take a while.
However, since during the lessons students are exposed to fewer distractions, an hour with a private tutor is more productive than a few in a group. Using time efficiently is usually a priority for adult students.
Thanks to the approach used in private lessons, learners are able to perform better in academic environments, pass exams with better scores, and maybe even nail the interview that would get them closer to the job of their dreams.
Preparation for the future
Students learning with private Math tutors, whatever their age and goals, will always be better prepared for future challenges.
Because learning as an adult represents a more fun and interesting activity than at school, students are more willing to make the extra effort that is required. Even without realizing, they will become better at managing their times and using it more efficiently.
Since adults already have messy and busy lives, adding Math lessons will only push them to find or make the time they need to work on their own knowledge. Including private lessons in your life, as flexible as your Math tutor may be requires skills that are like a side effect of learning hard math concepts.
These soft skills are valuable for the future. They can be transferred into any job or task that students face in their lives. And, while these skills are not the main goal of having a Math tutor for adults, they should not be overlooked.
Find a private Math tutor for adults today and start changing the rest of your life!

Enjoy All The Benefits
You don't pay your first hour unless you find it a good fit.
Only pay for the time you need.
No subscriptions or upfront payments.
Find Tutors Near You