Welcome! Find a Financial Accounting Tutor Near You Today ~
Are you struggling in Financial Accounting this year and looking for a private accounting tutor to help you? Do you understand the concepts in class, but once you start studying on your own or try to do your homework you get confused?  Whatever accounting help or problems you might have, they can give you the coaching and assistance that you need.  Even college accounting homework help will be easier to get completed!
Kevin O.
Patient and knowledgable CPA tutors any Accounting Course
Newport Beach, CA
view tutor
I have 20 years of Accounting experience in the private sector. While attending CSUF, I tutored both Accounting and Finance courses. I received my CPA license in 1993. I love accounting, and can help anyone in need of tutoring, especially students new to Accounting. Most of my students fall into two groups... 1. Undergrad Business Majors, and 2. MBA students who work full-time. My goal for every student is to teach them what they need to know to successfully complete their course, with the...
4.94 stars
(69 ratings)
Kristina B.
Accounting Tutor
Minneapolis, MN
view tutor
I attended the University of San Diego (USD) and obtained my Bachelor of Accountancy as well as a Master of Science in Accountancy and Financial Management. While attending USD, I was an assistant professor and taught a Spanish II course. I was also a teacher's aide for the Director of the Accountancy Institute. As a teacher's aide, my main role was to hold office hours and assist students with any accounting courses they were taking. Since graduation, I have gained extensive experience in...
0 stars
(0 ratings)
Pratik D.
Skilled CPA with Rich Academics and Experience
New York, NY
view tutor
I gained practical experience while working as a CPA for the past 10 years. I trained 100 students while tutoring FAR and Taxation. I gained deep interest in spreading knowledge of practical experience i have gathered along with my strong academics. I feel most satisfied seeing the success of my students. I worked in taxation and Audit since past 10 years post qualification in companies ranging from mid sized firm- BDO, India to Big4- PwC, NYC. I have gained experience in the field of...
5 stars
(1 ratings)
Morris G.
Experienced Accounting/Economics Tutor & Mentor
Tampa, FL
view tutor
Morris G. has over 30 years of experience as an accounting practitioner, instructor, tutor, and writer/editor. In addition to being a former CFO of a technology company and a CFO of a law practice, his background includes stints at two large accounting firms, a Fortune 100 company, a trade association, and a benefits consulting practice. He holds a MBA degree with distinction and with a finance concentration from Long Island University and a BS degree in accounting from Fairleigh Dickin...
5 stars
(2 ratings)
Raven-Symone S.
CPA With 5 Years Experience and Accounting Firm Owner
Cincinnati, OH
view tutor
I've been tutoring since I was in high school. I tutored Cal I, II before I even enrolled in those courses. I have a love for accounting and finances. I run my own small accounting firm where I provide bookkeeping, payroll, cash flow management, budgeting, financial statement prep, tax prep, tax planning, Attestations, External audits, business plan writing, and many other services. I work as an accountant full time at one of the world's leading Fortune 500 companies and I am a CPA in Nort...
0 stars
(0 ratings)
Tammara M.
Accounting and Finance Tutor Sandy Hook, CT
Sandy Hook, CT
view tutor
Patient and knowledgeable in all aspects of accounting/business management/and some finance. I have a BS in Accounting from UNH where I also tutored during my senior year at UNH to undergrad and graduate students that were business majors but non-accounting majors at the center for learning on campus, and helped many students go from F or D's to A's and B's in accounting and finance, and also was a member of the accounting club. I have been teaching Religious Education at St. Rose of Lima ...
5 stars
(3 ratings)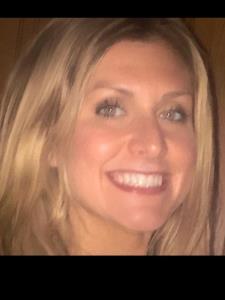 Michelle M.
CPA in Asset Management- Accounting/Business, Microsoft Excel Tutor
New York, NY
view tutor
I'm a NYS licensed CPA, with almost 9 years of professional experience in the Asset Management/Hedge Fund industry. I graduated with distinction from Penn State University Park in Spring 2009, with a BS in Accounting with a focus in Finance and a Minor in International Business. I passed all 4 parts of the CPA exam in the summer/ fall 2009, and became licensed in 2011. I worked for Ernst & Young Financial Services Office for almost 4 years providing audit and advisory services for various...
5 stars
(1 ratings)
Michael L.
CPA with a Master's of Accounting from the University of Arizona
Phoenix, AZ
view tutor
I graduated from the University of Arizona with my Master's of Accounting in May 2014 and am a Certified Public Accountant. I have had a passion for accounting since my first introduction course at the U of A. The accounting profession has led me to a great career with endless opportunities to embark on wherever my heart may lead me. I passed all four parts of the CPA exam on my first attempt within a 3 month span so I am highly qualified to teach. I have experience teaching both financial...
0 stars
(0 ratings)
Mary Ellen M.
CPA and effective tutor in Algebra/Science/History/General Tutor
Denville, NJ
view tutor
I am a CPA with an extensive educational background, which includes a BBA in Managerial Accounting, a Masters in International Business, and a Masters in Global Affairs. Prior to that, I studied the hard sciences as a Zoology major for four years. I was also an instructor for the American Red Cross. My teaching methods involve questioning you to work through the issue. I am not a proponent of giving anyone the answers, as I do not believe that this leads to any level of understanding, but ...
4.6 stars
(35 ratings)
Nila P.
Exceptional Tutoring Services Offered
Atlanta, GA
view tutor
I love being able to help people succeed and love being able to help people find their potential and meet if not exceed their goals and expectations. It is very rewarding to see when I know I am helping make a difference in someone's life! I have extensive educational and professional background and experiences. I have tutored students from K through College Graduates in various subjects and all of this has taught me many things! One of these things being that every individual is different an...
4.75 stars
(4 ratings)
More Tutors
Financial accounting is a specialized branch of accounting that keeps track of a company's financial transactions. Using standardized guidelines, the transactions are recorded, summarized, and presented in a financial report or financial statement such as an income statement or a balance sheet.  For some students, financial accounting is logical and makes sense, for others it can be a real struggle to make it through the course.
How a Financial Accounting Tutor Can Help:
If you're struggling, that's where a financial accounting tutor can help make all the difference in the results that you get in this course!  This is a common subject where tutors for MBA students are frequently needed, especially those that aren't planning on majoring in the subject! Some of the topics where you can get help include:
Understanding the Accounting Framework
Understanding the Accounting Process
Understanding the process of Finalization
Understanding Financial Statement Analysis
Understanding Depreciation Accounting
Understand Merchandise Accounting
Reconciling Cash & Bank balances
Bookkeeping & Accountancy
So whether it's depreciation, balance sheets or double entry of accounting transactions, a tutor for financial accounting can help you overcome and excel quickly and easily in your course this year!
Find Financial Accounting Tutors Near You:
We make it easy to find accounting tutors or a financial accounting tutor near you!  It only takes a minute to search for the right private tutors that can help you reach your goals starting today.  All you have to do is a search in your area to find dozens of options that might be a fit for you! Remember, you can find tutors for in home or even online tutoring, depending upon your schedule and location. Send a couple of them a message with any questions that you might have or details that you would like.  Make sure to review their profiles and experience to see what others have said and what are their areas of focus.  Once you find a fit, you can start making the progress you deserve in in your courses this year!