Welcome to Our Dublin Tutors – Find Private Tutoring and Online Tutors Near You!
Are you looking for a private tutor for yourself or a child?  Whether you are looking for yourself or your child, we've found the best tutors that we could in Dublin and there are tutors available now that can help you reach your goals.  Check out our wide selection of private tutors near you and learn what you need NOW from the comfort of home or choose oneof the online tutors if that works better with your schedule.
Richard V.
Physics, Mathematics, Statistics, Business & STEM
Dublin, OH
view tutor
Physics, Mathematics, Chemistry, Business and Engineering, the STEM disciplines, can be difficult subjects even for advanced high school and university students alike. Why not get top-tier tutoring in your subject area as well as those you may be taking concurrently, and greatly augment your chances for educational and career success? Your tutor is a retired college educator possessing university training in each of the disciplines of Physics (BS), Engineering (BS/MS), Mathematics (MS) and...
4.97 stars
(163 ratings)
Shashi B.
Experienced Math (All Levels) ,SAT/ACT Mathematics & Science Tutor
Dublin, CA
view tutor
I am a Master in Mathematics and have over 11 years of teaching experience in maths and science.My main goal of tutoring is to teach students excelling their learning process.I believe that it is fundamental to teach math for understanding, that way they will always know it. My experience and background helped me become a critical thinker, be organized, and has helped be problem solver. I can help your child. I believe everyone can be successful at math, and my goal is to give students the t...
5 stars
(47 ratings)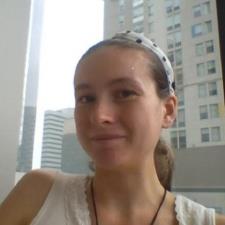 Chasity O.
Well-Rounded Academic Type and Teaching Degree Candidate
Dublin, VA
view tutor
I currently work for a university's writing center providing tutoring for fellow students who write graduate-level papers (master's and doctoral). I previously worked as a mentor and provided two children ages 9-13 with regular homework help, and with an after school program alongside children ages 6-12. Prior to that, I was a peer tutor in both middle and high school, as well as in college, in a variety of subjects. I have a well-rounded education with various subjects studied, two degree...
0 stars
(0 ratings)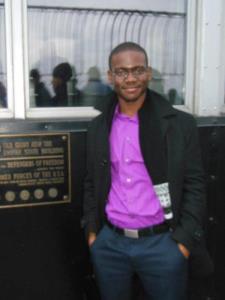 Oluwaseun A.
I'm Seun. I tutor all levels of high school math, SAT and C.
Dublin, OH
view tutor
I am originally from Abidjan, Ivory Coast in West Africa. When I first came to the US, I went to Lycee Rochambeau French International School, in Bethesda, as I did not speak a word of English. After gradually adjusting to the new lifestyle and culture, I then went to Bethesda Chevy Chase High before finally enrolling at the University of Maryland for my bachelors degree. I graduated in May 2013 with a B.Sc in Electrical Engineering. Ironically enough, I was initially really into science cour...
4.82 stars
(11 ratings)
Harsha D.
Microbiologist (MS) with over 8 years of industry experience
Dublin, CA
view tutor
I knew I wanted to be in a para-medical line and what would be better than Microbiology! I bear double masters degrees in Microbiology. Over eight years I worked in environmental and clinical microbiology research in industry. My industrial experience includes Cleveland Clinic Foundation (Ohio), UCLA ( LA), Quest Diagnostics (Valencia), Thermofisher Scientific ( South San Francisco) and Roche (Pleasanton). My teaching experience started while working on masters degree. I taught industrial mi...
4.76 stars
(17 ratings)
Ara B.
ESL and Biology Tutor for Columbus, Ohio area
Dublin, OH
view tutor
I am an educator and science consultant. I have a Bachelor of Science in Biology from the University of Cincinnati and a Masters in Environmental Science from the University of Toledo College of Medicine. I have received educational coursework from Ashland University in their Bachelors Plus Education Degree program. I have 2 years experience teaching in Columbus Ohio high schools. I have shifted away from the classroom because I am eager in helping students one-on-one, using student-cente...
0 stars
(0 ratings)
Niyanta C.
Java, C, C++,DBMS, SQL
Dublin, CA
view tutor
I am passionate about teaching people Computer science topics and making complex things clear and understandable. I would usually mix theory and practical exercises to achieve the goal. I can provide help with school/university assignments as well. I have more than 2 years of teaching experience of Computer science subjects. I have done masters in computer science with 3.83 GPA. Currently, I am working as a Software Engineering intern. My primary language is Java .I have also experience...
5 stars
(5 ratings)
Kurt T.
Math Tutoring and Test Prep
Dublin, OH
view tutor
First, a bit about me... I live in the northwestern part of Columbus, Ohio, not far from Dublin, Worthington, and Powell. I am 52 years old. I hold a graduate degree from a Big Ten university (no, not Ohio State) and work for the Ohio Department of Education. My field is testing and assessment, and my understanding of tests and test items has proved helpful in preparing students for standardized tests. I specialize in high school and college-level mathematics, specifically pre-algebra, a...
4.85 stars
(108 ratings)
Aroh R.
Experienced, knowledgeable tutor and future doctor
Dublin, OH
view tutor
I'm a recent college graduate and will be attending medical school next year. I've been teaching/tutoring for almost 3+ years. I have also worked with a wide range of students so I understand that everyone learns differently and am willing to work patiently with students. I prefer meeting in public places but can meet at your house upon request. I worked as a research assistant in a biochemistry lab during my time in college. I have experience with the methods of the subject, as well as t...
5 stars
(3 ratings)
More Tutors
Whatever the course – Algebra 2, Chemistry, Biology, GMAT, SATs, ACT, GRE, Spanish, English or even CPA exams or Quickbooks – there are tutors near your home to help.  We have one of the widest selection of tutors and academic topic coverage available.  Best of all?  If there's not a fit, you won't pay for that first hour!
So whatever subject you are needing assistance with or  whichever test you are prepping for, check out all of our Dublin tutors and find the right private tutors for you now!  To get started, just read and review the tutors available when you search for your subject or location and to get more information, just send them a message and begin improving your grades today!