Best Reading Tutors Near Me
Grades are a common reason students and their families choose to work with a tutor, but they are helpful for more than just GPA improvements. These experts can work with students to develop skills they will use well into adulthood, like reading.
Even if you have an older student who needs help with ELA reading comprehension, we have tutors – those who specialize in reading comprehension – who are well-equipped to be of assistance for all levels from elementary school, middle school, and beyond. You don't want to wait until college entrance exams roll around to get them caught up!
Best Reading Tutors Near You:
Ashwin
4,000 hours tutoring
Private tutor since 2013
Get Started
I started my career as an undergrad at UIUC for a bachelor's degree in electrical engineering, and went on to join three different tech startups after graduation. The last of which was an online tutoring company called Arbor Tutors. After a chance occurrence of filling in as a tutor, I fell in love with the work and have been doing it full time ever since.
Read more
Subjects:
Math, Algebra 1, Algebra 2, Calculus, Geometry, PreAlgebra, Reading, College
Stephanie M
3,021 hours tutoring
English literature degree
Get Started
I have been English tutoring since 2006 and served as a United States Peace Corps Volunteer teaching English a Foreign Language to students in Ukraine in grades 5-11 and university for two years. I graduated from St. Peter's University summa cum laude with a bachelors of English literature, minor in communications and graduated summa cum laude with a masters of social welfare (MSW) from SUNY Albany. In undergrad, I was the editor in chief of the student newspaper, I interned at the Long Island Pulse Magazine, and as a professional, I've been a ghost writer and copy editor for blogs and websites, a copy editor for Barron's Educational Series (test prep books), as well as a digital marketing manager and public relations manager for a local nonprofit.
Read more
Subjects:
ELA, Writing, Reading, College, Adults, High School, Elementary, Kids
Best Reading Tutors Near You:
How a Reading Tutor Can Help
Like many other subjects, students' reading skills must develop as they age and move through a grade level. This is important as they need to be able to consume and communicate about increasingly more complex ideas and topics, and these are measured through reading scores and language arts reading lessons. A tutor can benefit children, even high school students, at any stage of their reading journey!
First, tutors can assess your student's academic performance and help them develop the skills they need for their development and grade level. These professional tutors can be graduate students or undergraduate student with relevant academic achievements. Even if they aren't behind, a tutor can work with students to move ahead and build their reading abilities. Regardless of if your student is ahead or behind, a tutor can be a great asset to help your student reach their reading goals. An online reading tutor with curated reading tutoring programs is a great option for one on one sessions.
Additionally, working with a tutor is beneficial because a student may not be able to get the individual focus from their regular instructor in a normal classroom setting. The average reading skill measurement or standardized tests for educational progress may not be indicative of a student's individual reading needs. This is especially true for older students who are not strong readers. For example, elementary school teachers may not have the ability or time to teach foundational skills usually taught in primary school or the more advanced concepts needed for middle school test prep.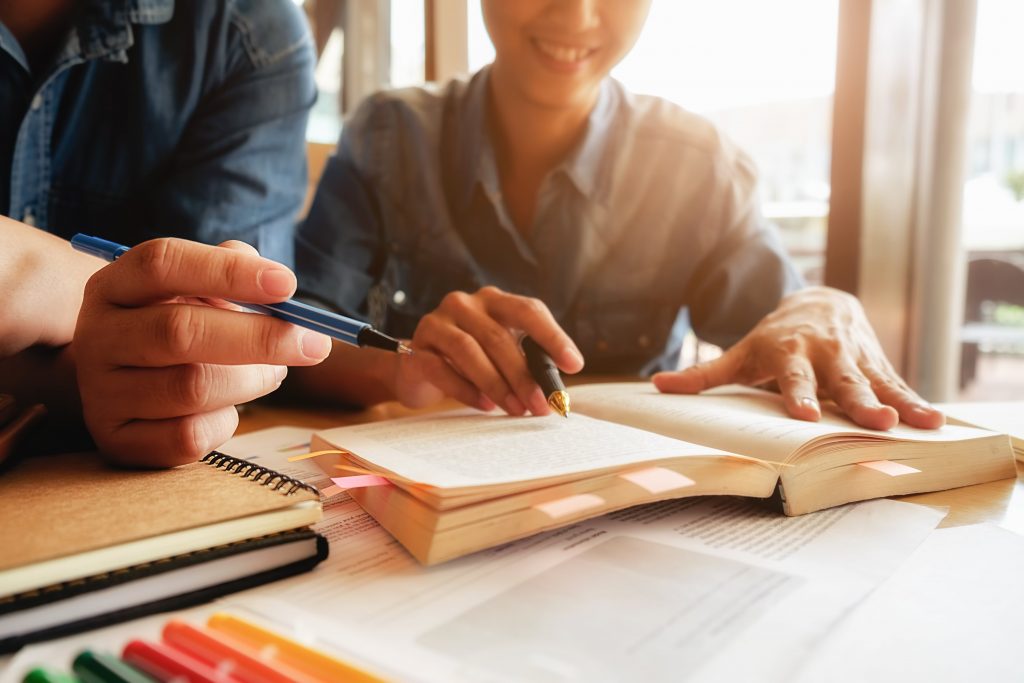 How Does Reading Tutoring Work?
Each tutor will have their method for approaching helping students. However, if you are interested in specifics, then contact the tutor directly so they can answer any questions you have.
Generally, the first step is for the tutor to get a good idea of where the student is currently. They can learn this by conducting a reading test or another assessment. Once they identify a starting point, the perfect reading tutor can make a plan for future sessions to make sure that the tutoring experience meets your student's English skills or reading goal. This may include practice, activities, or mock exams to improve relevant skills like the speed of their reading, comprehension, and vocabulary strength. 
Benefits of Working with a Reading Tutor
We have reading tutors with the credentials and expertise to be transformative resources for students looking to improve their reading ability. There are many benefits to working with online tutoring marketplaces, like Learner, but what changes should you expect to see after a couple of sessions? 
Students Choosing More Difficult Reading Material
With the skills and support of the tutor, your student should be able to read more fluently than when they started no matter their learning style. Their enhanced ability will leave them able to expand the material they enjoy. You may notice that your student – or former struggling readers – begin to gravitate towards chapter books or upper-level series books.
Positive and Individualistic Work Environment
Having a private tutor allows the student to have one-on-one teacher-student instruction that they may not be able to get from their instructor at school to ask as many questions as they need before standardized exams. In addition to this individualized approach, our tutors create a positive environment so students can get comfortable and work at their own pace to get the most out of each session. With one-on-one instruction, the perfect reading tutor will encourage study skills beyond reading assignments – in the same way, they'll encourage the building blocks of critical thinking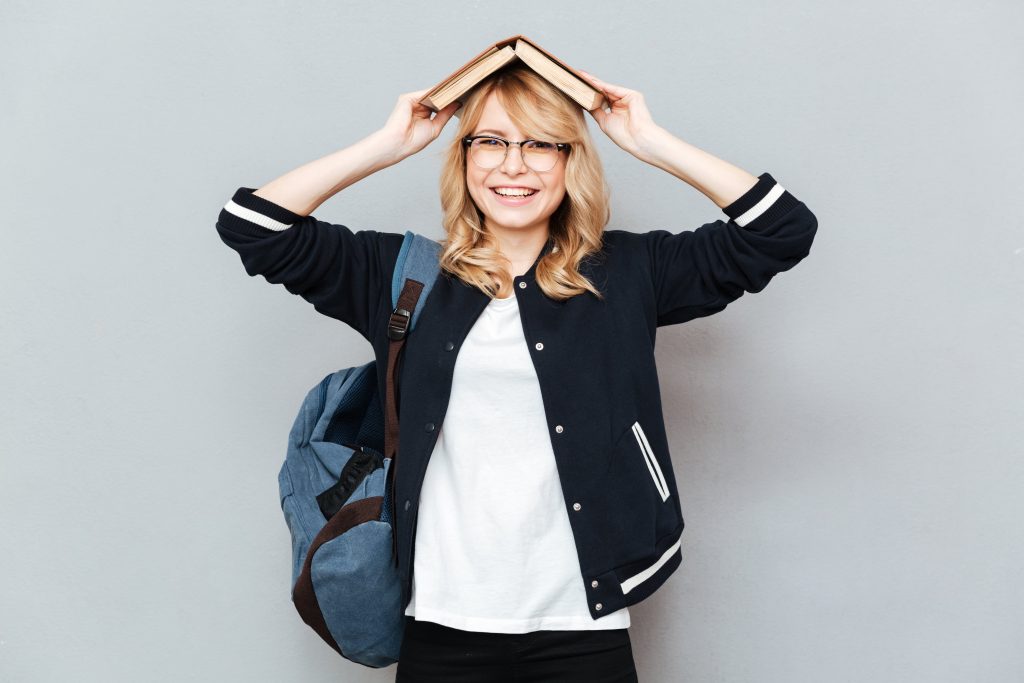 Improved Reading Ability
Improved reading ability is the most direct benefit you can expect once your student starts working with a tutor. Material that they previously struggled with will become easier for them to read. You may notice increased reading stamina or smoother articulation when reading aloud. Whatever the improvement happens, they will become a better leader.
Strengthens Vocabulary
Another benefit to working with a reading tutor is an expansion of your vocabulary. For students to build upon their ability to read, they must read new words. This is not only to upgrade their reading level, but it is necessary to help them practices skills like finding context clues to figure out an unfamiliar word or encourage them to use outside resources to learn the meaning of unknown words.
Optimistic Attitude towards School and Learning
Struggling with schoolwork can make students feel bad about themselves, envious of their peers, and foster negative feelings about school and learning if they do not have the proper academic support. Having a private tutor to give them the skills to overcome these academic obstacles can give them the confidence to see challenges as an opportunity for growth.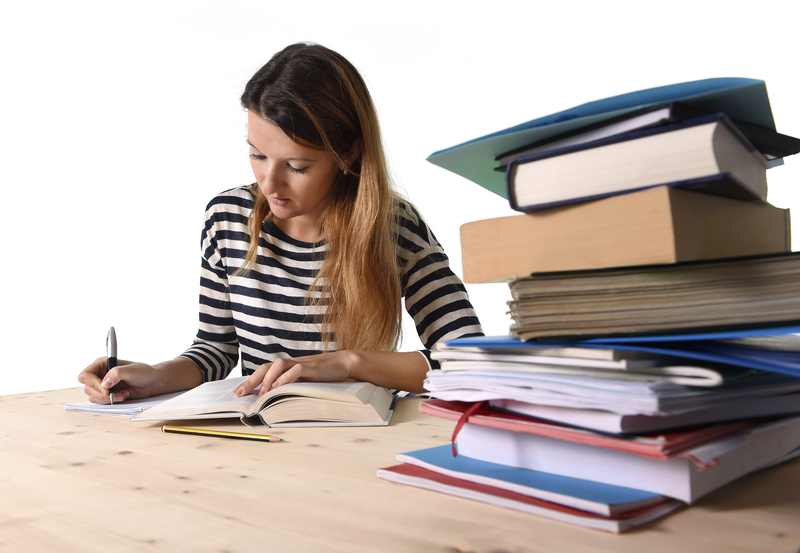 How Much Does a Reading Tutor Cost?
The cost to work with one of our tutors varies depending on who you are working with. Other reading tutoring programs may require you to pay to access their online directory. However, our families are not required to pay a subscription fee to use our platform, but you will have to pay for the tutoring service itself.
The cost of this payment varies from tutor to tutor. More often than not, our tutors charge by the hour, which can go up based on their credentials and experience. For example, a reading tutor with a master's degree and ten years of experience will likely charge more than a college student just starting. All this information is available on our tutors' profiles to help you make your final decision.
Our tutors also have set a certain number of hours or days before you can cancel the next scheduled tutoring session. Remember when scheduling sessions, as it could affect your payments.
How Do I Choose a Reading Tutor?
Our questionnaire is very effective at narrowing down the number of available tutors that match the student's and their family's needs, but you'll need to choose one from our suggestions list.
To choose a reading tutor, consider what qualities are important to you.
If you need a list of reading tutors near you so that you can have in-person tutoring, consider the instructor's location when searching.
All of our tutors are qualified instructors, but they all have different methods for teaching and running their service. You may even want someone with a graduate degree instead of just a high school diploma. Whatever your preferences are, please note what they are so you can filter your options accordingly.
How to Find a Reading Tutor Near You
We have already compiled a list of our reading tutors for you. So, if you have the extra time, you can look through our inventory to see if you see a tutor that you think would work well for you and your student. But, if you don't want to go through each tutor individually, here is a list of steps to get matched with the best tutor.
First, you'll need to answer questions so we can better understand your and your student's needs. These will be details like availability, whether you need in-person or remote tutoring, and the subject you need an expert in. Answers to these questions can be skipped or edited at a later time if something changes.
From your answers, we will suggest a list of tutors compatible with what you need. Then, once you find one or two that you might like, reach out and talk to them! We believe that our system will match you with the best options for tutoring instructors, but speaking, and hopefully booking, with a tutor will give you an idea of what their personality is like and the opportunity to ask about their philosophies about teaching and their teaching methods.
Common Reading Skills Students Need
There is a table of expectations when assessing the level of reading that young children and teenagers have. Specific reading achievements relate to ages. These stages include:
the emerging pre-reader
the novice reader
the decoding reader
the fluent, comprehending reader
the expert reader
The emerging pre-reader category includes children from 6 months to 6 years old. This is a level that considers the developing abilities of children, like recognizing sounds, images, and later on, letters.
By the age of 5, when children start kindergarten, they are more exposed to the patterns of sounds, and storytelling time helps them work on a progressive story with different events.
All of this is necessary so that when the child reaches the age of 6 or 7, they can be considered a novice reader. At this level, students start learning spelling rules, and they can start experimenting with simple books by themselves.
From 7 to 9 years old, children become decoding readers. Children start using their reading abilities to learn other subjects at this age. They can also read between the lines and understand metaphors and abstract settings.
For the period that includes middle school, students comprehend more challenging reading material since they learn to read more complex texts and are trained to find specific information in written documents. If you think about it, reading is at the base of the whole education system. Supporting your children's reading development from 9 to 15 is probably the best investment for their future academic progress. That's why making sure your child is not falling behind is essential.
From the age of 16, students are considered expert readers. This includes understanding academic texts, using evidence for text to support their opinions, and being able to analyze and synthesize a text, as well as comprehending sarcasm and irony.
The skills of expert readers are fundamental to continuing with their academic life, either by applying to university or college.
Reading Tutoring Frequently Asked Questions
Considering working with one of our reading tutors but have a few questions you need to be answered before you do? Here are some common questions that you may also have.
Are Writing Skills Taught Alongside Reading Skills?
This is a great question to ask your tutor before your first session! Writing and reading skills are very interconnected, just like other language skills. Think about how hard it would be to write if you couldn't read!
We have both writing and reading tutors who can work with your students separately, but it wouldn't hurt to ask if a tutor could practice both with your student if they have the experience.
What does a Reading tutor do?
In general, reading tutors help students meet their individual reading goals. These include online reading tutors who are not only here to help students who are falling behind or need help catching up, but they can also be helpful to those who are looking to get ahead or learn new skills. 
Are Reading tutors worth it?
Yes, of course! Our reading tutors are high-quality educators, just like the rest of our tutors, and getting the results that you and your student are looking for is just as important to us as it is to you.
You can find a tutor who will help your student meet their academic goals, which is worth every penny you spend on their assistance.
Is online Reading tutoring available?
Yes, if you are looking for an online reading tutor, we have some ready and available to work with you!
How is online tutoring different from in-person tutoring?
Both online and in-person tutoring have advantages and disadvantages, and understanding what they are can help you pick the best tutoring method for your student.
Online tutoring is excellent for students who need a remote tutor but can feel a little impersonal since they'll be talking to you through a screen. Correcting mistakes while practicing may be difficult unless you have a tech-savvy tutor.
In-person tutoring is excellent for students who benefit from social interaction across the table but can be difficult if they don't live near their tutor.
Is Reading tutoring tax deductible?
For the average student, hiring a tutor is not tax deductible. However, there are specific situations that may allow for a tax deduction. Keep yourself updated with your state and federal tax codes to see if you qualify, or stay aware if any changes are made in the future.
Find A Tutor That's Been Vetted And Will Work Around Your Student's Needs!

Enjoy All The Benefits
You don't pay your first hour unless you find it a good fit.
Only pay for the time you need.
No subscriptions or upfront payments.
Find Tutors Near You