Best Gmat Tutors in Pittsburgh
Found 5 Gmat Tutors in Pittsburgh near me: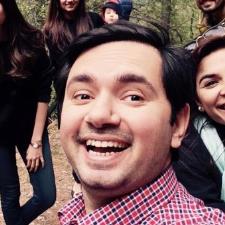 View Tutor
Fahad T.
Pittsburgh PA. 15213
Hello fellow students! My name is Fahad, and I am currently a graduate student at Harvard University pursuing my second masters degree in Financial Management. I hold an MBA and nearly 10 years of real world business experience working with fortune 500 companies around the world. I love to share, and teach, management skills and business related topics. I am extremely passionate about helping you do your best! I have a broad set of skills and techniques that can help you fully master compl... Read more
Biology, English, World History, TOEFL, GMAT, Managerial Accounting, Financial Accounting, Business, Marketing
View Tutor
Tapi C.
Pittsburgh PA. 15228
#1 Tutor on Wyzant in the Summer of 2015!!!! Consistently ranked in the Top 100 and Top 200 Wyzant Tutors in the years 2010, 2011, 2014, and 2015!!! Any educational problem can be fixed, no matter how hard it seems. There is hope. Above the level of hope is competence. I am referring here to the competence of a skilled tutor who has taken on hundreds of students over a fourteen-year period and turned each one of them into high-performing scholars. When you have the knowledge, certaint... Read more
Algebra 1, Algebra 2, Calculus, Geometry, Physics, Prealgebra, Precalculus, Reading, Trigonometry, SAT Math, GRE, GED, Physical Science, GMAT, PSAT, SSAT
View Tutor
Kasim B.
Pittsburgh PA. 15243
I have been in education for the last 13 yrs as a teacher and also as an administrator. I do love teaching science (especially Chemistry) and math. I am also very strong in math. I have taught middle school science, high school chemistry, AP Chemistry classes,SAT /ACT Math, Pre Algebra, Algebra and Pre Calculus. I currently hold a NJ Teacher of Chemistry, a PA Teacher of Chemistry, and a PA K-12 Principal certification. During my teaching years, I had worked with middle school students on S... Read more
Algebra 1, Algebra 2, Chemistry, Geometry, Prealgebra, Precalculus, Trigonometry, SAT Math, GRE, GMAT, ACT Math, Elementary Math, Elementary Science
View Tutor
Darci H.
Pittsburgh PA. 15221
I am an adjunct professor at Penn State and Wheeling Jesuit Universities, and I tutor students for the TOEFL, IELTS, GRE, GMAT, SAT, and LSAT along with creative writing and composition. I have taught English as a second language to teachers and students in South Korea, China, and Japan for nearly 10 years, and I have developed, designed, and taught educational software for many years. I have enjoyed my work with students and teachers during my time as an educational consultant, and I hav... Read more
Grammar, Writing, English, ESL/ESOL, GRE, SAT Reading, SAT Writing, TOEFL, GMAT View Tutor
John C.
Pittsburgh PA. 15211
I am a test-prep professional with 20+ years of experience, having worked for 2 major test prep companies. I can tailor a program that suits your specific needs and helps you understand the nuances of each exam. A bit about me: I have scored in the 99th percentile on these exams, written test questions and taught test prep in major cities, both domestically and internationally. If you want to maximize your score and relieve your test anxiety, contact me. I understand the nuances of the te... Read more
GRE, GMAT
Find Tutors in Pittsburgh for:
Find more private tutors in Pittsburgh for different subjects in the list.

Enjoy All The Benefits
You don't pay your first hour unless you find it a good fit.
Only pay for the time you need.
No subscriptions or upfront payments.
Find Tutors Near You