Best English Tutors in Pittsburgh
Found 38 English Tutors in Pittsburgh near me:
View Tutor
Alexander J.
Pittsburgh PA. 15215
Hello, My name is Alexander or Alex. I am a veteran of the Armed Forces. I currently attend Keller School of Management, where I an currently obtaining my MBA in Computer Communications and Networking. Before that I was a tutor for my high school, where I helped in students in Math. 9/10 students who had me as a tutor passed their math with a 94% or higher on their homework and a 90% or higher on their math finals and exams. I look forward in helping you with anything you need. I look forwa... Read more
Algebra 1, Algebra 2, Calculus, Microsoft Excel, Microsoft Word, Microsoft PowerPoint, Prealgebra, English, SAT Math, GRE, SAT Reading, Spelling, ACT Math, Elementary Math, Elementary Science, Elementary (K-6th)
View Tutor
Elouise W.
Pittsburgh PA. 15206
Need help getting through English class? Whether it's reading, writing, vocabulary, or understanding what's going on in the book I can help you. I have taught high school English for decades and have experienced grades 7 through 12. I have probably read everything you have been assigned to read in school as well as books you will be assigned next year or in college. Something different? Want to pump up your creative writing? Work on poetry or writing a play? I have taught creative wr... Read more
American History, Vocabulary, Grammar, Phonics, Reading, Writing, English, ESL/ESOL, Literature, GRE, Proofreading, GED, SAT Reading, SAT Writing, TOEFL, ASVAB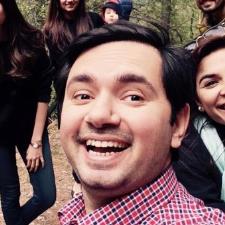 View Tutor
Fahad T.
Pittsburgh PA. 15213
Hello fellow students! My name is Fahad, and I am currently a graduate student at Harvard University pursuing my second masters degree in Financial Management. I hold an MBA and nearly 10 years of real world business experience working with fortune 500 companies around the world. I love to share, and teach, management skills and business related topics. I am extremely passionate about helping you do your best! I have a broad set of skills and techniques that can help you fully master compl... Read more
Biology, English, World History, TOEFL, GMAT, Managerial Accounting, Financial Accounting, Business, Marketing
View Tutor
Trevor E.
Pittsburgh PA. 15211
Hello! I am a recent Ph.D. in History from the University of North Carolina at Chapel Hill with years of experience teaching, tutoring, and advising at the college level, from UNC to the University of Basel in Switzerland. My training as a historian of modern Europe and Russia has required me to critically engage texts, use them to formulate and corroborate compelling arguments, and present my findings to larger audiences, both orally and in writing. These are crucial life-skills that I help ... Read more
Vocabulary, Grammar, European History, Reading, Writing, English, ESL/ESOL, World History, GRE, Proofreading, SAT Reading, ACT Reading, ACT English, Russian View Tutor
Isabella Y.
Pittsburgh PA. 15201
I believe that all students can learn and pride myself in the individualized approach to student's learning. I hold a National Board Certification as a Middle Childhood Generalist. My specialty are: foundations of mathematical thinking and problem solving, reading recovery, reluctant readers and writers, students with learning disabilities and low self-esteem and students who have a different learning styles. As a teacher, I have consistently increased students mastery of number sense, math... Read more
Vocabulary, Grammar, Phonics, Prealgebra, Reading, Study Skills, Writing, English, Literature, TOEFL, Elementary Math, Elementary Science, Elementary (K-6th), ADHD, Common Core View Tutor
Sylvia M.
Pittsburgh PA. 15238
I will help you to unlock the secrets of PA Common Core. Having worked intensively with PA Department of Education, Data Recognition Corporation (the company which designs and evaluates P.S.S.A. tests), and a major urban school district as an English/Language Arts consultant k-8, I offer first-hand experience with negotiating the murky waters of standardized testing in Pennsylvania. My many years as a education teacher and my career as a reading coach combine to provide a clear, consistent, c... Read more
Grammar, Reading, Writing, English, Literature View Tutor
Hallie L.
Pittsburgh PA. 15228
I'm a certified English teacher and Guidance Counselor with over 15 years experience in the classroom. I hold a B.S in English Education and M.S. in Guidance Counseling from Duquesne University. I have taught many subjects in my years in the school system including College in high school programs, American Literature, British Literature, World Literature, English, Spelling, Social Studies, Psychology and Creative Writing. I'm also a mom of three and have experience with ADHD. ... Read more
American History, Vocabulary, Grammar, Reading, Writing, English, ESL/ESOL, Psychology, Literature, Proofreading, SAT Reading, SAT Writing, ACT Reading, ACT English, Career Development, Ballet
Patricia E.
Pittsburgh PA. 15217
Thank you for taking the time to read my profile. I am certified in Secondary English Education and have five years of experience teaching English Language Arts. Previously, I worked for a large public school district in Maryland. I have returned to the Pittsburgh area and want to continue to teach but in a different capacity. Because I am a certified teacher with classroom experience, I am well-versed in the standards and expectations that are set for students. It easy for me to clarify... Read more
Vocabulary, Reading, Writing, English, ESL/ESOL
Haley E.
Pittsburgh PA. 15237
Hi! My name is Haley and I am about to graduate with a Professional Writing degree from La Roche University. I have always had a passion for helping others to love English as much as I do. I came to La Roche to learn how to advance my writing to be able to help others, so I would love to teach anyone that needs a little help! I also have experience working with various age groups to enhance their writing and English abilities. I have a comprehensive knowledge of grammar, spelling, and voc... Read more
Vocabulary, Grammar, Writing, English, Proofreading
James R.
Pittsburgh PA. 15214
My professional background includes 12 years as a secondary school teacher (English), 22 years as the executive assistant to a member of the United States Congress, and 10 years as a public and government affairs consultant. I am a graduate of Duquesne University in Pittsburgh where I received a Bachelor of Arts degree in 1968, and a Master of Arts in Teaching degree in 1973. I have also been involved with USA Rugby for more than 30 years as player, coach, and referee. I am certified ... Read more
Grammar, Writing, English, Government & Politics, Literature, TOEFL
Find Tutors in Pittsburgh for:
Find more private tutors in Pittsburgh for different subjects in the list.

Enjoy All The Benefits
You don't pay your first hour unless you find it a good fit.
Only pay for the time you need.
No subscriptions or upfront payments.
Find Tutors Near You