Looking for a Sacramento Tutor?
There has definitely been an increase in parents and students look for tutoring in Sacramento. It really shouldn't come as much of a surprise with the increase in competition within schools in California and nationwide. After all, tutors can provide great assistance to children, high school students and even college students. These professionals are equipped with the knowledge and experience needed to teach the children the topics and lessons that they cannot comprehend at school. In addition to that, they are also well versed with the different types of teaching aids that will make learning a lot easier (and more fun) for kids.
Here are some of the teaching tools that a Sacramento tutor would commonly use:
Ok, yes this might sound obvious but this is the most commonly used teaching tool that tutors use nowadays. These resources are used in classrooms, seminars, trainings and many more. They are the best tool for private tutoring because the books used in class showcase what classroom teachers are looking for. The tutor may use the book that your child uses in school but there are times when they would bring their own references so that they can teach your children even better. Some of the books that your private tutor may use include tests and study plans that can help in enhancing the learning experience of the child.
Video-based teaching aids
These tools provide lots of benefits in the classroom setting. Video teaching aids are also used by tutors in making some lessons clearer and more comprehensible to children. After all, this is the video generation moving through schools now and it's always easier for kids to learn when presented with material in the best format for their learning style. Movies and other programs are used to further discuss the different methodologies that surround several types of subjects such as science and mathematics. In addition to that, documentary videos are very useful in subject areas like history and social studies.
This type of teaching tools is actually more preferred by tutors who are teaching younger children and toddlers. You will find that flash cards are effective in teaching the alphabet, types of animals, vegetables and many more. Additionally, it is also a great tool for teaching basic mathematics including subtraction, addition, division and multiplication. These cards can be bought at bookstores or the tutors can do their own version of flash cards. Using flash cards makes the learning process more fun and also is a great way to keep track of where your child may be weak on any given topic.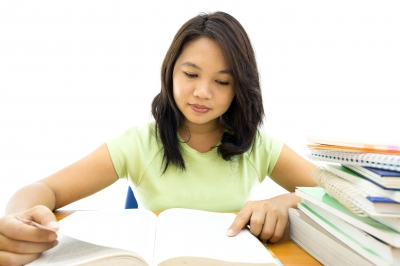 These types of tools include dissection kits, chemistry lab sheets and many more. There are also items that are useful in teaching anatomy such as skeletons, posters of muscular systems and many more. Globes and maps can be used to teach geography while there are also planetary study tools that can be useful in teaching earth science. While there are some course specific tools that might be geared towards younger age groups, you are most likely to find them being used for older kids study aids.
You Might Also Like: Simple Study Tips to Improve Your Grades
The Sacramento tutoring industry is starting to become bigger and bigger. All of the Sacramento tutors will employ various strategies and utilize the tools stated above. These professionals will choose the tools that they think will be best suited for the child. In this way, your child will have a fun and enjoyable time learning lessons that he or she once thought as hard to understand.
If you are looking for a private tutor, then check out the tutors at Private Tutoring at Home.com for some of the best in the industry!

Enjoy All The Benefits
You don't pay your first hour unless you find it a good fit.
Only pay for the time you need.
No subscriptions or upfront payments.
Find Tutors Near You