How to Study: A Local Tutor Can Beat the Options
If you want to learn how to study and if a local tutor can help better than the options, read on!  When it comes to academic success, there are many avenues to help you achieve a positive result. Re-working problems, reviewing all information from the course and teacher as well as solid test preparation skills can be helped by books, online courses and local tutors.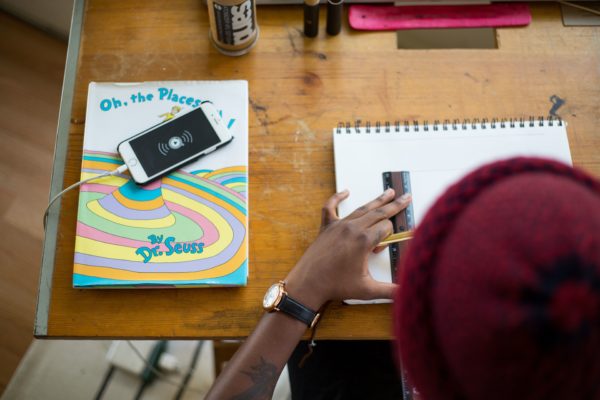 Naturally, your individual learning style and personality will dictate how you you learn best, and what works for one student may not necessarily allow another student to achieve the same success. That's why we've decided to look at several different options to help you decide the best way for you to gain the academic accolades you deserve.  After all, if you're going to be in school or taking those tests, then you may as well get the best results possible!
Books
For many years books have been the 'go to' for both teachers and learners. Textbooks provide practice questions, explanations, examples and, quite often, answers. There are also plenty of books that explain theories and provide summaries of major topics, regardless of the subject. Being well-read is beneficial in subjects such as English and history, so the more you read the better your results will be – providing you take in the content that you've covered of course! Reading provides you with an extensive vocabulary and a thorough background knowledge on multiple topics. The overall impact that it can have on your studying ability as well as grades is going to be the subject of another post!  It's really a game changer….so start reading more! Books are incredibly accessible, especially if you join the library or various online sites. (And if you don't want to read, then listen!
Pros:
You can use sticky notes to mark important pages so you can refer back to particular points of information if you need to clarify anything.
If you own the book you can make notes in the margin and even highlight important parts of the text.
You can easily borrow books from libraries for free.
Many textbooks are available second hand.
There is quite often an extensive range of books on any one subject so you can choose the version that best suits you.
Some people find it easier to physically flick through pages than scrolling on a tablet or computer screen.
Studies have also shown that students actually do better and learn more using actual books over electronic books and note taking.
Cons:
Books are often expensive to buy.
They take up space which can be problematic if you have a small room.
If you don't own the book you can't write your own notes and thoughts.
They are heavy to carry around between classes and study sessions.
Online Courses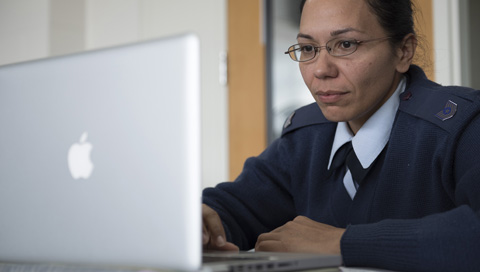 The internet has opened up a wide world of studying opportunities, right at your fingertips. You can now study virtually any subject from even the most remote location. Online courses use a variety of teaching and learning tools including live chats, online lectures or webinars, practice questions, corresponding documents and study guides, forums with fellow students, and videos. Despite the beneficial aspects of online courses, you need to be very careful that the course you wish to take is genuine, covers the material you need to know and will be beneficial to your future.
Pros:
Online courses mean that anyone can learn and prepare for exams regardless of their location.
Some of these courses are free.
Due to the wide variety of courses, you are bound to find one that suits your needs.
You can study on your own time & schedule, when it suits you.
Online courses often come with a plethora of online resources that you can regularly refer to.
Cons:
The course may not be approved by some schools or programs and the person or people running the course may not have adequate qualifications.
Online courses can be expensive.
You have to rely on your internet connection, particularly if there is a live chat or video component.
Courses can be based in different time zones, making real-time help sometimes difficult.
You have to be quite internally motivated to achieve positive results.
Local Tutors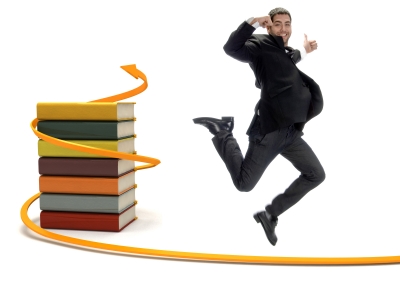 Tutoring is a great way to solidify your learning or help you come to terms with subjects you are finding difficult. Tutoring is either done one-on-one or in small groups, both having their own set of advantages and disadvantages. You may find some online tutoring services that are excellent, but local tutoring is definitely better for many over online tutors, especially if you need a little extra motivation and help to stay on track.
The biggest downside to tutoring is that it costs, especially if you want some of the top rated and reviewed tutors. But there is good news. Finding affordable tutoring services is not as difficult as you may think. Typing 'cheap tutors near me' into Google will be of some help, but you still have to trawl through several webpages and options before you find what you are looking for.
To make your life easier, check out Private Tutoring at Home. It's a one stop shop to find a tutor near you.  Plus, if you and the tutor don't hit it off, you won't pay for that first session.  It's part of the "good fit guarantee" that is offered.
Pros:
One-on-one tutoring involves lessons that cater exactly for your individual needs. Even small groups sessions are more successful that large classes.
A good tutor will keep you motivated and focused.
You can increase the number of tutoring sessions as exams approach, or if you are having particular difficulties with a subject.
Your tutor will use many different resources and teaching strategies to ensure you understand what is being taught.
You are the number one priority – you're not competing for attention against other students.
Cons:
If you live in a remote or rural area, it might be difficult to find a tutor in your area.
Tutoring sessions can be expensive.
You may have to try a couple tutors before finding 'the one'.
The bottom line is that the best way to learn content or prepare for an exam is to use a range of different learning strategies. For example, if you study using only books, you are limiting yourself. However, when you use a tutor they will generally teach using books, online resources, worksheets, videos and more! You are getting the benefits of all these learning tools in one – and the session is clearly designed to your learning needs and requirements which should mean faster, easier and better results.
While the choice is entirely yours, using a local tutor is well worth the cost and is highly recommended. After all, you can't put a price on a valuable education or getting the results in a course that you need!

Enjoy All The Benefits
You don't pay your first hour unless you find it a good fit.
Only pay for the time you need.
No subscriptions or upfront payments.
Find Tutors Near You