How to Find a Tutor That Can Make a Difference
When a child's grades start to slip or concepts in the classroom begin to get confusing, sometimes the supports offered in school aren't enough. In these cases, parents often make the decision to call in some extra academic help. But then what? How can parents ensure they are not only making the right decision for their child, but also making the right choice when it comes to the help they choose to hire?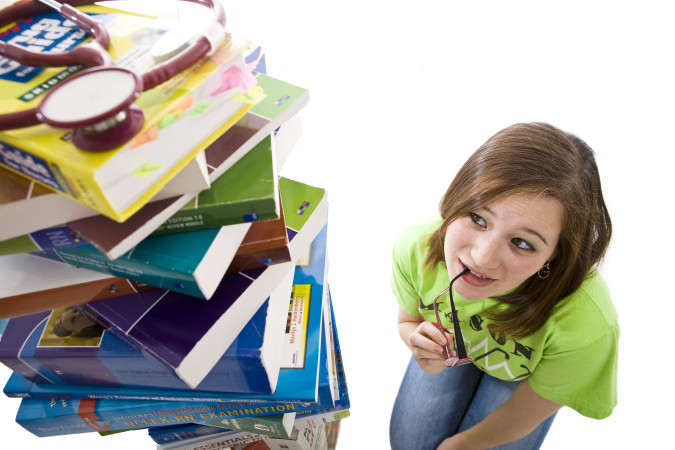 Using a tutoring database will put a large selection of local professionals at your fingertips; it is then up to you to make the right choice. With a little bit of legwork and due diligence, any parent can find a private tutor that is a perfect match for both his or her child and the child's academic growth.
How to Find a Tutor: What Help Do You Need?
Before beginning a search for a tutor in your area, take stock of what type of help your child needs. Is there a particular subject that is posing problems? Is there a particular academic skillset that needs some support such as study skills? Is there a high-stakes exam or standardized test on the horizon? Is there a disability or impairment that is making learning difficult? Each of these issues requires a different type of academic support.
Always start this process by opening a dialogue with your child's teacher. Even if, in the back of your mind, you feel that the teacher bears some of the responsibility for your child's struggles, the insight into what is happening in the classroom can be invaluable. Furthermore, this conversation should be ongoing once a tutor eventually does enter the picture.
It may seem obvious, but you really do need to have a good idea of where your child is struggling to be able to find the tutor that is best prepared to help. For instance, tutors that specialize in elementary tutoring subject areas typically won't have much to offer when it comes to preparing for the writing portion of the SATs. Someone who is an exceptional reading specialist will probably not be much help when it comes to trigonometry.
You should also be aware of not only the subject your child is struggling with but the obstacles they face in their learning. Many tutors have experience with a particular learning need or problem. For example, a child with dyslexia who is behind in reading may need an in-person or online English tutor who specializes in learning disabilities. On the other hand, a child who gets anxious about tests needs a tutor who can coach them on staying calm.
It is important to recognize that not all tutors are created equal. Your initial search may turn up an assortment of tutors all offering similar ranges of subjects and test prep services. Nevertheless, it is crucial to drill down a bit deeper to see where each candidate's strongest areas of expertise actually are.
Screening Potential Tutors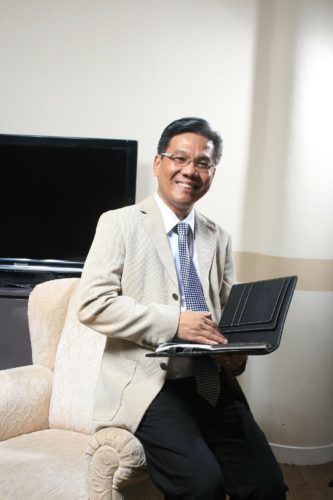 There are two key areas to focus on when evaluating a tutoring candidate: qualifications and fit.
The easier of the two to assess is qualifications. Typically, a résumé and a few phone calls to a tutor's references will tell you what you need to know about a tutor's academic background and fitness to tutor your child in a specific content area. If a prospective tutor is unwilling to share either of these two things with you, they may no longer be a candidate worth considering.
The tricky piece to evaluate is a tutor's compatibility with your child's personality, learning style, and specific academic needs. After all, if your child is uncomfortable with or unwilling to work with a tutor, growth isn't going to happen.
Rather than signing on with the first person you meet, give several a try. Ideally, conduct these sessions in your home so that you can control the learning environment and ensure optimal productivity. You can also gain some key insights by staying within earshot in another room during the session (but resist the urge to hover!).
After each session, have a frank conversation with your child about what they liked and/or did not like about the tutor and the session. Between that feedback, any examples of work accomplished during the session, and what you were able to glean on your own, you should have a good idea of whether the tutor is a match for your child and your child's needs.
Some tutors make this easy by offering a free trial session to help kick-start a productive tutoring relationship. However, if a candidate doesn't offer a free trial session, it never hurts to ask! At the very least, you may be able to get a discounted initial session.
While on the subject of cost, many parents try to take shortcuts when hiring tutors and just focus on the price tag as an indication of quality. A tutor with a higher rate must be better than one that is offering services for half the cost, right? You get what you pay for.
Not so fast. It turns out the old adage does not necessarily hold true when it comes to tutors.
High prices do not guarantee high quality. There are all sorts of reasons why tutors charge what they charge to their clients. Regardless, since tutors can set their own rates, it doesn't make sense to use their advertised rate as a key part of your evaluation process. Sure, affordability matters, but when it is time to decide the best tutor for your child, stick to the factors that matter most: qualifications and fit.
When all is said and done, finding a tutor doesn't have to be a difficult task. You just have to know what your child needs and how to go about securing the tutor that is the best prepared to help. The whole process may take some time and energy, but the payoff that comes with a child that is able to clear their educational hurdles is well worth the effort!

Enjoy All The Benefits
You don't pay your first hour unless you find it a good fit.
Only pay for the time you need.
No subscriptions or upfront payments.
Find Tutors Near You