Can a Private Math Tutor Help?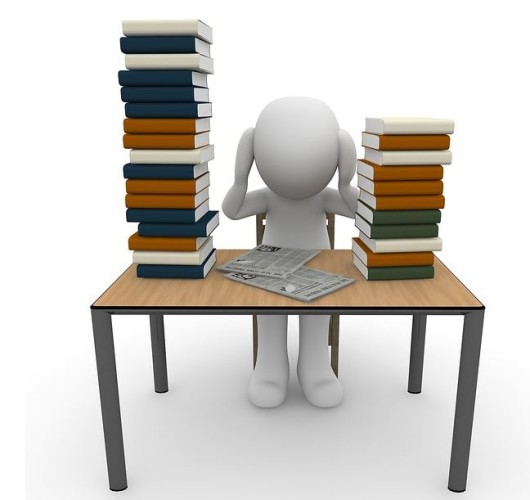 The transition from early math of elementary school to that of middle and high school can be difficult for many kids.  It's also a time when parents are frequently in search of academic assistance and support in areas such as English, languages or looking for a quality 7th grade math tutor.   Whether you'd like your child to earn higher grades or just to make academic life easier for your child, tutoring is always a good option. 7th grade is a big step further into various mathematical areas such as algebra, geometry, measurements, fractions and so much more.  What your student learns this year will be the basis for higher level mathematics, and we are all aware that the base is what makes the house stable and firm, so making sure kids firmly understand the fundamentals now is critical for future success.
Why Tutoring?
Students in 7th grade are in transition at this age and children often have problems concentrating and keep the focus on the topic at hand. They wander away, don't listen closely and math is not the first thing on their "to do" list when they get home. Tutoring will help your child understand what he or she missed in class as well as getting additional practice for the topic being covered. For my son, when I realized that he had a gap in what he knew and what he was expected to know about mid-year, the tutor was able to help him get an understanding on those topics well before his 7th grade final exam.
Private Tutors Build Confidence and Help Students Grow

Your private tutor will encourage children who have problems and/or a fear of failure; they will explain it's not about the mark they will get, it's about the knowledge they have. They need to understand the importance of problem solving and how it affects their way of thinking. Most of the children (and adults!) just think about the solution or the results, while the actual meaning of mathematics is the problem-solving way that shapes the way we think rationally and logically all our lives.
7th-grade Math Homework Help
Tutors will always make sure homework is done, and the unit has been completely understood before moving on to the next topic. 7th-grade math has many new things that need additional explanations or examples; some students are too shy to ask the teacher to repeat or explain the problematic part to them, because they are ashamed or they think everybody else except them understands (And to all you students out there, you are NOT the only one who doesn't get it…). Tutors are always there to answer the student's question and make sure the unit is clear.
At Home Tutors are There to Support and Give Answers When You Can't
Another important plus for hiring a tutor is time management. Parents usually don't have as much time as they would like to sit and help their children with homework or to explain to them what they don't understand. Tutoring will make sure your child has all the support and help he needs to understand the matter and to score well on the next test. 7th-grade homework help can be challenging even for adults; we forget those formulas and equations, and we can't help if we don't know, right?
What are the Areas of 7th-Grade Math?
There's a ton of topics covered during this academic year.  It's truly a transition from lower level math.  7th-grade math areas are:
Numbers and operations:  rational/irrational numbers, square roots, proportional reasoning, problems with discounts, tax, rates, work with decimals, integers, and fractions
Geometry and measurement: angles, problems with various geometric shapes/figures, sketching them, analyzing, constructing, measuring them, etc.
Functions and algebra: variables, algebraic expressions, simple formulas and simplification of algebraic equation
Data, statistics and probability: analyzing the data to justify conclusions and make predictions, experiments, range, mode, mean and median, representation of data, various predictions and determinations of events, etc.
Private Math Tutoring Makes Sure Your Child Understands the Subject Matter
Personalized attention for students is imperative because they often get lost in new things they haven't come across before and when you have so much to deal with, you lose your focus and will to work and study because you are overwhelmed.  Kids are also easily frustrated and discouraged at this age, so struggles in school make for some challenging times for both parents and kids.  Private tutoring offers a chance to get really into the matter and understand the root of the topic. Without understanding the basics, students will get lost until the end of school year. Unfortunately, once a student falls behind in math, catching up the next year becomes more difficult.  So staying on track through each year makes for an easier and better academic year.
Pre-Test Examples for Reducing Stress and Anxiety
Private tutoring offers a chance to keep up with school and even be ahead of the class. It all depends on the time needed for understanding and time available for practice. Tutors give homework and tests similar to those at school. These pre-test tests are helpful because they psychologically prepare the student for the upcoming exam pressure. Many students do not do as well as they might because of the fear they have, or they are too focused on scoring well than in solving the problem right.
Pre-tests give them the chance to get to know how the test might look and what are the problems they might find on the school test. Setting the students mind in the right "mood" for math problem solving is crucial for success. The way of thinking and logic is what math is trying to help each of us develop.
For the Future
As mentioned, 7th-grade math is the basis for further education, and if this base is solid, the education will be solid, and the student won't have major academic problems later. Investing in math tutoring is one of the best things you can do for your child. You are giving him or her a chance to become better and to develop a new way of thinking. A student will have time to understand the topics, and the tutor will make sure to ignite the fire of knowledge in your child. People who do their job with love and purpose can have a significant influence on younger people. Tutors are trained professionals who love teaching and sharing their knowledge.
Finding a Great 7th Grade Math Tutor – Online Private Tutors

The Internet gives us many great things, and one of them is online tutoring. It saves you time from commuting.  It's a great option to explore if in home tutors in the topics you need aren't available. Tutoring online is great; it allows you to do things at your own pace in the comfort of your home. These days we can get all the knowledge we need in just one click and find a great tutor that has the ability to help us or our kids ace math! Electronic devices are in use in schools all day long. Students are attached to their smartphones, iPads or tablets. Make knowledge easily available and make learning more interesting by introducing an online tutoring platform to them. Use this opportunity and don't forget – knowledge is power.

Enjoy All The Benefits
You don't pay your first hour unless you find it a good fit.
Only pay for the time you need.
No subscriptions or upfront payments.
Find Tutors Near You