ASVAB Study Tips (even if you don't have a lot of time)
Studying and preparing for any test is difficult and stressful, especially one where the results so directly impact on your future. The ASVAB is a unique test so knowing how to study for the ASVAB is critical. You need some pretty specific ASVAB study tips to help you ace this exam!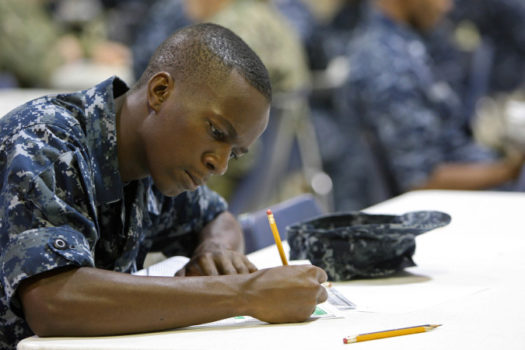 This article will clarify what exactly the ASVAB is and how you can achieve success without stress or pressure, even with minimal preparation time.
As you know, the ASVAB, or Armed Service Vocational Aptitude Battery Test, is required by anyone wishing to enlist in the United States military service or Coast Guard. It is a multiple choice test that is divided into several categories.
Each military field has a minimum score that you must achieve to gain acceptance. However, in many cases it is safe to say that entrance will be granted with a score of 50. For this reason, you will want to figure out how to pass the ASVAB with a 50 (minimum) to give yourself the greatest chance of a positive result.
This article offers some simple, yet effective, tips and strategies to help you reach your desired score. In order to be successful, it is important to know how to study for the ASVAB, so keep reading.
ASVAB Test Areas
Each of the ASVAB test areas are designed to measure your aptitude and capabilities in certain fields deemed essential by the military. All the content has been covered during high school, so you already have the knowledge required to pass. It's just a matter of applying the knowledge and understanding the format of the test. The results from the tests help decide which Military Occupational Specialties (MOS), or Army Jobs, the applicant is most suited for. The ASVAB Test areas are;
• General Science
• Arithmetic Reasoning
• Word Knowledge
• Paragraph Comprehension
• Mathematics Knowledge
• Electronics Information
• Auto and Shop Information
• Mechanical Comprehension
• Assembling Objects
Some military branches will also use an area called Verbal Expression in their requirements. Verbal Expression is the combined score of Word Knowledge and Paragraph Comprehension.
How Many Questions are on the ASVAB?
The answer isn't exactly straightforward. There is a difference between to computer-based test and the pen and paper version. The former has 145 questions, whilst the pen and paper applicants have to attempt 225 questions. In both versions, the questions are fairly evenly distributed amongst the test areas so it is important to spread your study time equally.
Six Sensational ASVAB Study Tips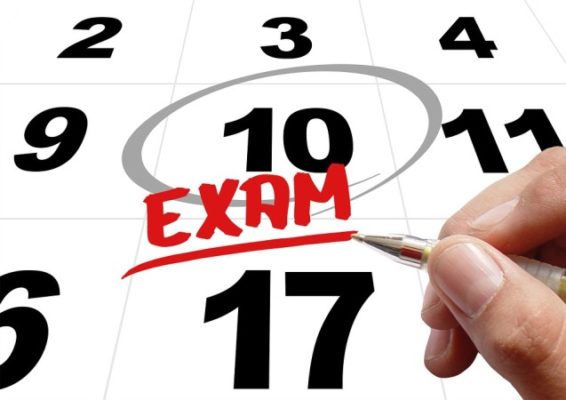 Don't let the slightly unusual structure and complicated scoring system deter you from sitting for the ASVAB. You'd be surprised at how simple and straightforward your preparation can be.
If you are nervous about taking the ASVAB, follow these points and you will be on your way to success – you might even learn how to pass the ASVAB with a lot higher than a 50!
Plan a realistic study schedule – like many other tests, your results often reflect the time and effort you have put into preparing for them. The most effective way to ensure you have enough time to thoroughly review and prepare is to create a study schedule, and stick to it! The only way you will actually follow your study schedule is to make sure it is a realistic one. Start by making note of all your necessary commitments and then fill in the blanks with study blocks of around two hours at a time, a sufficient study period. You should also make note of what exactly you will be studying during each session to ensure you have everything covered
Practice, practice, practice – this is another familiar test preparation recommendation. The best way to study for the ASVAB is to take as many practice tests as you can. Not only will this help you understand the format and style of the questions, it will help highlight any areas of weakness. If you notice some weak spots, adjust your study schedule accordingly to help you improve. You can find plenty of practice tests online and a

great review book is this one

!
Perform weekly reviews – allocate a session once a week to test yourself. You can take a practice test in timed conditions or assess your weak areas using other means. By doing this, your learning process will be ongoing and there won't be any gaps in your preparation.
Understand the format – this is more crucial than learning the content. Make yourself aware that there are points lost for incorrect answers and therefore guessing isn't always a viable option. In the paper version of the test, blank answers are considered incorrect, whereas blank answers in the computer tests will incur a penalty. Know which format of the test you are taking and focus on its structure and key elements.
Get a tutor – a tutor can help with the content, but more importantly they will help you become familiar with the test format. Using a tutor from Private Tutoring at Home will alleviate the pressure and stress that often comes with both test preparation and test day.
Enroll in an ASVAB prep course – whether you attend one in person or participate in an online version. These courses will guide you through the style of questions asked on the ASVAB and have the added bonus of ensuring your study schedule stays on track.
What if I'm Running out of Time?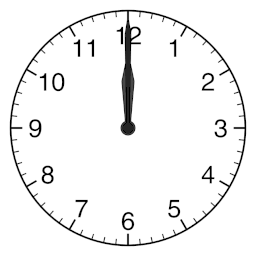 Like most tests, it is in your best interest to allow yourself plenty of preparation time. However, sometimes things don't work out exactly how you planned and you find yourself with less than a desirable timeframe to work with. Don't worry, success is still achievable. You'll just have to tweak your study timetable a little. These ASVAB study tips are designed to help give yourself the best shot with as little as one month study.
Sit and take a baseline practice test – if you are short on time, the first thing you should do is sit a practice test in exam conditions (you can

get some sample tests HERE

). Use the results to help highlight your areas of weakness.
Create your study schedule based around these weaknesses and ensure each study block is a minimum of 45 minutes and no longer than two hours. Any less than this and you won't have enough time for the information to sink in, any longer and your brain will find it harder to retain the information.
Follow an existing ASVAB study guide – save time building a schedule from scratch and find a study guide that already exists. Swap the topics around to make sure you spend sufficient time on your weak areas. Alternatively, find a printable ASVAB study guide template to help create an easy-to-follow, yet personalized study timetable.
Have breaks – even though time is tight, don't forget to have a break every few hours to help keep your brain fresh and ensure you retain important information.
Don't waste time learning content – all the content in the ASVAB test has already been taught to you during your high school years. Sure, you may have forgotten some of it, but your limited time is better spent familiarizing yourself with the style of questions asked.
Continue to take practice tests – sit and take a practice test every week (always in exam conditions) and make note of your score. Ideally your weak areas will improve and your score will increase. After each test, adjust and tweak your study schedule based on the results that you are getting.
Know someone else that is taking the test as well? Study together and partner up 1-2 times a week. That way you can quiz and review and compare how things are going. It also eliminate feeling like you're doing all of this solo. Even a bit of complaining can ease the pressure and the stress of prepping for the ASVAB exam.
Once the exam is done, celebrate! Whatever the results –
you deserve a little celebration for prepping for the exam and seeing it through.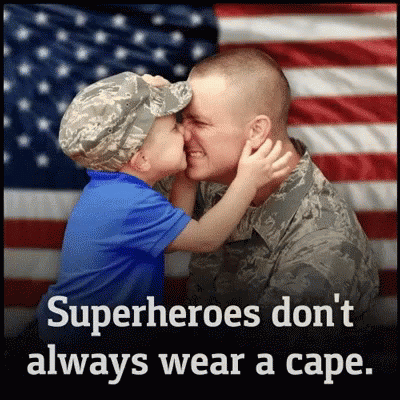 Our ASVAB study tips are the first step in an exciting, new phase of your life! Planning as much time as possible to prep is your best move to getting the results that you are looking for. If time is short, then increase the amount of time you are spending to prepare in what time you have. Move other things to the side (where possible) for now.
Following our ASVAB study tips and suggestions will help you ace the ASVAB the next time you take it!

Enjoy All The Benefits
You don't pay your first hour unless you find it a good fit.
Only pay for the time you need.
No subscriptions or upfront payments.
Find Tutors Near You