Best Zoology Tutors
Found 213 Zoology Tutors near me: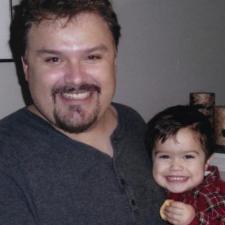 View Tutor
David S.
Prospect Heights IL. 60070
I love teaching and look forward to sharing and promoting the fascination and wonder of the sciences with young minds everywhere, one student at a time, and have thoroughly enjoyed spending hundreds of hours discussing science with both teens and adults through WyzAnt. Teaching is second nature for me, growing up in a family where both parents were high school teachers. My father taught Biology for 30 years, which helped fuel my passion and enthusiasm for the sciences and motivated my pathway... Read more
Biology, Anatomy, Physiology, Nursing, Zoology, Botany, Microbiology, Pharmacology
View Tutor
Jessica C.
Brooksville FL. 34613
In every job I've had, I've taken on the role of an educator: from training new employees and educating consumers, to my current employment as a high school teacher. Helping someone to learn and understand something is my passion, as is my own quest for life-long learning. I have recently accrued hundreds of hours of professional development courses to increase my knowledge on teaching methods, with a focus on struggling students. I also have experience working with students enrolled in o... Read more
Algebra 1, Algebra 2, American History, Biology, Chemistry, Vocabulary, Grammar, Geometry, Prealgebra, Reading, Trigonometry, Writing, ESL/ESOL, Psychology, Anatomy, Physiology
View Tutor
Robert W.
Saint Paul MN. 55105
So you're looking for someone to help you out with your upcoming test or project? No problem. I've got your back. I'm a professional biologist with ten years of international research experience. I've published in ecology, evolution, molecular biology, statistics, geography, public health, science philosophy and modeling. I have considerable experience in writing across genres (including scientific reports, journalism and essays). I've taught for three decades, from summer camp level throu... Read more
Biology, Writing, Statistics, Ecology, Zoology, Career Development, Biostatistics
View Tutor
Glory K.
Boston MA. 02115
Hello! I?m Glory, and I enjoy making biology exciting and easy for students. I have a teaching certificate from Harvard University?s Derek Bok Center and instruct with current, evidence-based research on learning. In addition to teaching, I'm a DMD candidate at Harvard Medical School and Harvard School of Dental Medicine. I believe that a deep understanding of life is an essential perspective for everyone and the foundation for many science professions. I have a philosophy that the best inst... Read more
Biology, Physiology, Ecology, Microbiology, Zoology
View Tutor
Barbara B.
Pipersville PA. 18947
As a public high school science teacher with 30 years of experience (including grades 9-12, gifted through inclusion student), I have a wealth of knowledge and experience with learning and education. After retiring from a very successful teaching career (including a Big on line science competition win) I have been 'redefining' myself as a tutor finding great satisfaction working one on one or with small groups of students. Some of my students (from college level through junior high school)... Read more
Biology, Psychology, Anatomy, Physiology, Nursing, Zoology, Botany, Genetics View Tutor
Joanne C.
South Glens Falls NY. 12803
I am a NYS certified teacher in Biology, Chemistry and Earth Science. I teach online courses for a state college. I have over 20 years of teaching experience and have tutored many students who successfully passed the NYS Regents exam. Before becoming a teacher, I was a research assistant in Columbia University's Oceanography Department. My job was to extract microfossils from deep-sea sediment cores. These fossils were then analyzed so that the scientist I worked could reconstruct the last ic... Read more
Biology, Chemistry, Anatomy, Geology, Ecology, Zoology, Botany, MCAT, Microbiology, Organic Chemistry
View Tutor
Linda A. H.
Grafton OH. 44044
I am a retired teacher who spent 34 years in education. I have taught high school biology, ecology, field biology, and life science, along with teaching both high school and middle school English/language arts. Much of my educational experience was in the field of Gifted Education, where I worked with students in grades K-12. Unlike most educators who spend their entire career in one school system, and often one classroom/grade level, I have taught at a wide variety of schools, including r... Read more
Biology, Vocabulary, Reading, Writing, English, Literature, Proofreading, GED, SAT Reading, SAT Writing, TOEFL, Ecology, PSAT, ACT Reading, ACT English, ACT Science
View Tutor
I'm Meghan! I graduated with my Bachelor of Science in Zoology from The Ohio State University. After college I developed a love for teaching and went on to earn my MEd at Arizona State University. I have been teaching at a high school in the valley now for two years in addition to the one year I spent student teaching. I taught Biology last year and now teach Environmental Science. I formally tutored one student in college-level Biology between undergrad and grad school and found a lot of ful... Read more
Biology, Physical Science, Ecology, Zoology, Genetics
View Tutor
Fred W.
Berkeley CA. 94704
I have helped students pass courses and standardized tests for the past 15 years, tutoring students in suburban private schools, urban public schools, Ivy League college students and everyone in between. In addition to tutoring, I have been teaching middle and high school math and science full-time for 14 years, and before grad school at Cornell, I taught in Bolivia as a Peace Corps Volunteer. If you are concerned about passing a test or a course in any of the following subjects or would ju... Read more
Algebra 1, Algebra 2, Biology, Chemistry, Vocabulary, Microsoft Excel, General Computer, Geometry, Microsoft Word, Microsoft PowerPoint, Prealgebra, Precalculus, Spanish, Trigonometry, Astronomy, ESL/ESOL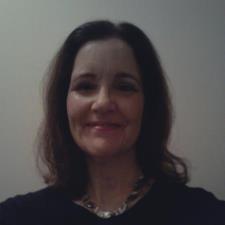 View Tutor
Beth B.
Chicago IL. 60640
My first Biology class, in 6th grade, sealed the deal - this was definitely what I wanted to study. I wasn't naturally good in math and chemistry, so I took extra courses in those subjects in college. I've been teaching since my senior year in college, starting with a course in Human Biology for non-science majors at Brown University. Working on my PhD, I taught General Biology, Human Anatomy (with cadavers), and Vertebrate Anatomy; and also assisted on a 3-week ecology field trip in Mex... Read more
Biology, Anatomy, Physiology, Ecology, Microbiology, Zoology, Genetics, Nutrition

Enjoy All The Benefits
You don't pay your first hour unless you find it a good fit.
Only pay for the time you need.
No subscriptions or upfront payments.
Find Tutors Near You