Best Swift Tutors
Found 20 Swift Tutors near me:
View Tutor
Kevin F.
South Elgin IL. 60177
I have worked with iOS development since 2013 and the Swift programming language since it came out. During this time I have published several apps for myself as well as worked on apps for others. I follow the Swift community closely and keep up to date with the language. I studied computer science and The University of Illinois at Urbana Champaign - at top 5 Computer Science program. While there, I was a member of the leadership team for the iOS development student group. If you are inte... Read more
Swift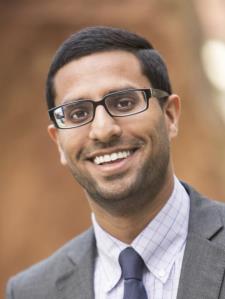 View Tutor
Raza P.
Palo Alto CA. 94304
I love teaching for two basic reasons. It helps you understand the material while helping me stay refreshed on the material. In the past, I've been a tutor with Kumon Math and Reading for over two years and this past summer I worked with Duke TIP to instruct Spacecraft Mission Design at Georgia Tech University. I am quite flexible and can meet at a location of your choice or at a local coffee shop or library. I am very comfortable online and can accommodate your preferences for virtual tuto... Read more
Macintosh, Swift
View Tutor
Michael G.
Bronx NY. 10473
I am a computer programmer by trade with a passion for teaching. I specialize in teaching programming and computer related topics to kids and college students in topics ranging from game to Mobile app to even minecraft mod development for a fun and engaging experience. I have years of solo and group tutoring experience and am pediatric first aid certified. I have 5 years of industry experience programming web applications, video games, and mobile applications. I also have 6 years of tutoring... Read more
General Computer, Java, HTML, SQL, Computer Programming, Python, Web Design, C++, Computer Science, PHP, C#, JavaScript, JQuery, CSS, Computer Gaming, Swift
View Tutor
It is possible to explain all of the hardest concepts in physics, math, or computer science to an elementary schooler - and this idea is what I start with when I am teaching. In much of my education, from high school, to the college where I took classes while in high school, to Stanford University, I was predominantly taught starting with more complex formula memorization - without having been taught the more basic foundations. Understanding these foundations, like what force actually means i... Read more
HTML, Python, Discrete Math, Computer Science, MATLAB, Swift
Davis K.
New York NY. 10011
Hi There! My name is Davis and I'm a Software Engineer with over 4 years of experience building Enterprise-grade applications at large conglomerates like Hearst and small-stage startups like Hiatus. I have extensive industry experience Mentoring Junior Engineers as well as training more senior colleagues to use modern tools. I've also volunteered to be a Mentor at my alma mater, NYU, for their annual Hackathon. In addition, I have interviewed over a dozen engineering candidates on behalf c... Read more
Computer Programming, JavaScript, Swift
I have 30+ years of software development experience. I have experience developing desktop applications and have specialized for the last decade+ in embedded systems software development. I have developed system and graphics software for PC's, and embedded system micro controllers. I even have software development experience on the Space Shuttle General Purpose Computers. I'm experienced with Linux and Windows system software using C and C++,, Linux and Windows QT graphics software using C+... Read more
C++, C, Computer Science, Linux, Swift
Alexander S.
Mesa AZ. 85202
I love teaching K-12 and college students the principles of software engineering and mathematics. I have experience creating curriculum for an after school program at a local private school and have tutored many students at ASU. My favorite part of teaching/tutoring is watching students understand complex systems using simple, fun activities. While studying Computer Science at ASU, I completed a Mathematics minor. While hosting an after school program at a local private school, I taught th... Read more
Computer Science, Swift
Carly O.
Foster RI. 02825
I have degrees in Mathematics, Statistics, and Software Engineering, currently using my skills as a data scientists as well as an iOS developer at Johnson & Johnson in Providence, RI. In my career, I spend a lot time problem solving - skills which I learned from my time studying math and computer science. I have tutored students of college math classes for a total of four years now. My main priority is for the student to fully understand the material and the key concepts behind it all. Math i... Read more
Algebra 1, Algebra 2, Swift
View Tutor
Matt R.
Cambridge MA. 02138
I?m Matt. I graduated with a Computer Science Degree from Bunker Hill Community College with a GPA of 3.95. I have a year of experience tutoring developmental math at Bunker Hill Community College. I was lucky enough to receive teaching from incredible teachers. Some were my professors and some were my fellow students. With their help, I aced my school projects and was able to work on apps for my clients. I know the differences a good teacher can make in a student?s life and I try to be... Read more
Prealgebra, Java, Computer Programming, Python, Macintosh, Swift
View Tutor
Harry E.
Newbury Park CA. 91320
Learning should be fun, empowering and exciting. I am an author, a professor, and a very experienced designer, programmer, technical director and media producer. I truly enjoy teaching, learning, media technology, innovation and education. I taught the first game development classes for the Low Angeles Unified School Dostrict and was the first Head of Education for The VR/AR Association. I go beyond teaching the fundamental concepts, and strive to impart a deep understanding of what th... Read more
Algebra 1, Algebra 2, General Computer, Prealgebra, Precalculus, Java, Elementary Math, Theater, Adobe Photoshop, Video Production, Business, C++, C, Computer Programming, Computer Science, Logic

Enjoy All The Benefits
You don't pay your first hour unless you find it a good fit.
Only pay for the time you need.
No subscriptions or upfront payments.
Find Tutors Near You