Best Sql Tutors
Found 405 Sql Tutors near me: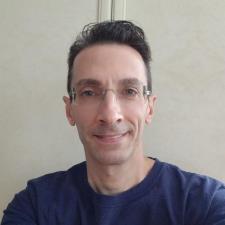 View Tutor
John C.
Westfield NJ. 07090
My experience with tutoring began in high school when I tutored my classmates in math and English. At that time, I discovered that I was able to simplify complex topics in a way that others find very helpful. Simplifying complex concepts has helped me and my clients both in software engineering and in learning the Italian language. I am a software engineer by trade and have worked in the industry for many years. I can help you learn general programming practices or specific skills such as ... Read more
Grammar, Java, SQL, Italian, Proofreading, JavaScript, Computer Programming, Computer Science, Linux, UNIX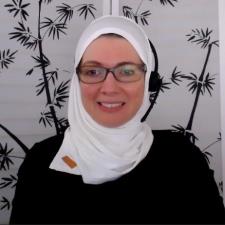 View Tutor
Neveen M.
Brighton MA. 02135
My name is Neveen, I graduated from biomedical engineering and earned a master's in electrical engineering with a 3.91 GPA. I earned more than 15 certifications in data science from Duke, Johns Hopkins, and San Diego University. I worked with different companies and used my software development skills in Java, Python, SQL,c, and R in these jobs. I also am a mother <3. I have been tutoring pre-health students for over a year and I love it. I enjoy the feedback I get when my students pass th... Read more
Algebra 1, Algebra 2, Chemistry, Geometry, Java, SQL, Computer Programming, Python
View Tutor
Sidney P.
Roanoke TX. 76262
I have had a career in astronomy which included Hubble Space Telescope operations, where I became an expert in Excel and SQL, and teaching college-level astronomy and physics. This also involved teaching and using geometry, algebra, trigonometry, and calculus. Recently I have developed considerable skill in pre-AP chemistry tutoring. My most effective and enjoyable teaching is one-on-one instruction where I can assess the student's level of understanding of math or science and build from t... Read more
Algebra 1, Algebra 2, Calculus, Chemistry, Microsoft Excel, Geometry, Physics, Prealgebra, Precalculus, Trigonometry, Astronomy, Statistics, SAT Math, SQL, ACT Math, ACT Science
View Tutor
Jacinthah W.
Bronx NY. 10475
I began tutoring 15 years ago as a means of giving back to society. I taught Maths and Computer Science, to students with ages ranging between nine and fifteen. I am given to great pride when my students are able to understand concepts that seemed before to be so difficult and now they are able to see its simplicity. This was done through setting a good foundation and providing positive reinforcement. I taught Technology at Paul Public Charter Middle School, in Washington DC. I also co... Read more
Algebra 1, Vocabulary, Grammar, Microsoft Excel, General Computer, Microsoft PowerPoint, Prealgebra, Reading, HTML, SQL, Spelling, Elementary Math, Elementary (K-6th), Phonics, Sign Language, Microsoft Access View Tutor
Amir K.
Bedford TX. 76021
I have been in computer field since late 80's and had experience it evolution from 8 bit home computers to modern multi-core processors. I have been in computer industry and had worked on information system of companies in aviation industry and in financial industry. I am well versed in full software development cycle. I hold MS in Computer Information System. I am well versed in several disciplines in full Software Development Life Cycle including designing, architecting, implementing, and t... Read more
General Computer, Java, SQL, Computer Programming, Computer Science, Linux View Tutor
Steve O.
Houston TX. 77059
I am a computer scientist, engineer, and Texas-certified teacher who is highly qualified to teach mathematics and computer programming. Many seek my help with Algebra, Geometry, Calculus, Statistics, and Physics. It is a joy to teach computer science, including algorithms, data structures, information systems, web development, and discrete mathematics. As a skilled writer, I can also help with vocabulary, grammar, reading, and writing. I have been successful with gifted, struggling, and s... Read more
Algebra 1, Algebra 2, Calculus, Vocabulary, Grammar, General Computer, Geometry, Physics, Prealgebra, Precalculus, Reading, Trigonometry, Writing, Statistics, Java, English
View Tutor
I am an experienced tutor with double majors in Electrical Engineering and Computer Science. I have worked in the Information Technology field for over 25 years, including at IBM, SAS, and Duke University. I am a married father of 4 children (who are currently in High School and College), and for over two decades I have tutored and mentored hundreds of students ranging in age from 7 to 82, elementary school students to Ph.D. candidates. Online tutoring has enabled me to help students from o... Read more
General Computer, Microsoft Word, Java, SQL, Python, Career Development, Computer Programming, Computer Science, Microsoft Outlook, Computer Engineering View Tutor
Alexis H.
Ashburn VA. 20147
I have a passion for Math. I have been teaching and tutoring part time for the last 25 years. While in college, I was on the Putnam Intercollegiate Math Competition team for 3 consecutive years, and won several math competitions. I had a 4.0 GPA in math as an undergraduate (graduating with more than twice the number of required credit hours in math). I also obtained a perfect score in Computer Science (20 out of 20) while a student at the University Pierre and Marie Curie, Paris, France. I en... Read more
Algebra 1, Algebra 2, Calculus, General Computer, Prealgebra, Precalculus, Trigonometry, Java, HTML, SAT Math, SQL, GRE, GED, GMAT, Probability, PSAT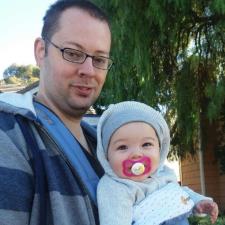 View Tutor
Steven M.
Stevenson Ranch CA. 91381
I have 15+ years of experience as a software developer, and 9+ years as a teacher. I am currently helping industry professionals, and college and high school students in C, C++, Java, JavaScript (and jQuery/AJAX), PHP, Python, SQL, C#, and ASP.NET. My career has been in web and video game design, and training and managing other programmers. I earned my CBEST and TEFL teaching certifications 9 years ago and have been teaching ever since. I am eager to work with students who are falling behi... Read more
General Computer, Java, HTML, SQL, Web Design, ASP.NET, C++, C, Computer Programming, Computer Science, DOS, Dreamweaver, Linux, Perl, PHP, UNIX
View Tutor
I have a Masters in Computer Science from Illinois Institute of Technology, and an MBA & Bachelor of Science in Electrical Engineering from the University of California, Irvine. I am a Microsoft Certified Trainer and Project Management Professional. For over 25 years, I have been developing software for Fortune 500 companies and providing training in Java, C++, Python, Oracle, MySQL and SQL Server to individuals, college students, and corporate employees. I enjoy helping students overcome the... Read more
Microsoft Excel, Java, HTML, SQL, C++, Computer Programming, Computer Science, Microsoft Access, Oracle, C#, Microsoft Project, JavaScript, Project Management

Enjoy All The Benefits
You don't pay your first hour unless you find it a good fit.
Only pay for the time you need.
No subscriptions or upfront payments.
Find Tutors Near You