Best Php Tutors
Found 80 Php Tutors near me: View Tutor
Steve O.
Houston TX. 77059
I am a computer scientist, engineer, and Texas-certified teacher who is highly qualified to teach mathematics and computer programming. Many seek my help with Algebra, Geometry, Calculus, Statistics, and Physics. It is a joy to teach computer science, including algorithms, data structures, information systems, web development, and discrete mathematics. As a skilled writer, I can also help with vocabulary, grammar, reading, and writing. I have been successful with gifted, struggling, and s... Read more
Algebra 1, Algebra 2, Calculus, Vocabulary, Grammar, General Computer, Geometry, Physics, Prealgebra, Precalculus, Reading, Trigonometry, Writing, Statistics, Java, English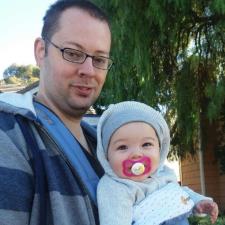 View Tutor
Steven M.
Stevenson Ranch CA. 91381
I have 15+ years of experience as a software developer, and 9+ years as a teacher. I am currently helping industry professionals, and college and high school students in C, C++, Java, JavaScript (and jQuery/AJAX), PHP, Python, SQL, C#, and ASP.NET. My career has been in web and video game design, and training and managing other programmers. I earned my CBEST and TEFL teaching certifications 9 years ago and have been teaching ever since. I am eager to work with students who are falling behi... Read more
General Computer, Java, HTML, SQL, Web Design, ASP.NET, C++, C, Computer Programming, Computer Science, DOS, Dreamweaver, Linux, Perl, PHP, UNIX
View Tutor
Myco P.
College Park MD. 20740
Hello! Do you have a web development or computer programming project and you don't know how to start? Or maybe you're struggling to understand why your code is not working? I would love to help you! My name is Myco and I'm a web developer with 6 years of professional experience specializing in HTML, CSS, jQuery, PHP, Python, Java, ASP.NET, C#, MySQL, and other web technologies. I also have 10 years of educational experience in computer science and web development. I graduated from the Unive... Read more
Java, HTML, SQL, Computer Programming, Python, Web Design, ASP.NET, C++, Computer Science, PHP, Visual Basic, C#, JavaScript, JQuery, CSS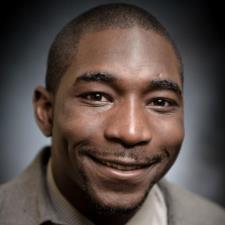 View Tutor
Akeme U.
Cumming GA. 30040
Hello everyone! My name is Akeme U. I am a current Mid-Level Software Engineer and Wyzant Tutor happily married to my wife with a sweet little baby daughter. Even though I have a very analytical career, however I have worked as a Spanish Medical and Business Interpreter and exercised much of my knowledge. Indeed, teaching is a blessing and allows me to expound my engineering and communication skills. And I have learned tremendous amounts of disciplines. For undergraduate, I studied Computer... Read more
Algebra 1, Algebra 2, Biology, Calculus, Chemistry, Vocabulary, Grammar, General Computer, Geometry, Physics, Microsoft PowerPoint, Prealgebra, Precalculus, Reading, Spanish, Trigonometry
View Tutor
Mohammad A.
Houston TX. 77075
I am a full-stack web and mobile developer with 12 years' experience. I have been tutoring web development and web design for 5 years. I have worked with many big brands like Tropicana, Asus, Ericsson, UNDP, UN Women. My teaching style reduces learning anxiety and programming anxiety, and helps students with long-term working memory so they keep what they learn, rather than forgetting it after the exam. I have glowing student reviews with the two other companies I teach with, showing my te... Read more
HTML, JavaScript, PHP, JQuery, CSS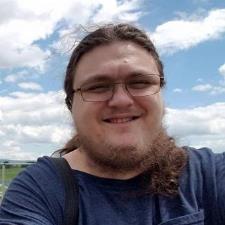 View Tutor
Christopher D.
Washington DC. 20016
I have been a professional tutor on Wyzant since fall 2012, and a teacher at Cyberninjaz since summer 2015. Prior to that, I had years of experience teaching both formally and informally my friends, classmates, and even a high school AP Computer Science class for a few months. During this time I have tutored countless students and peers of all ages, with many different goals, learning styles, and personalities. It has been an incredibly rewarding experience (and it has definitely kept me busy... Read more
Algebra 1, Algebra 2, Calculus, General Computer, Geometry, Prealgebra, Precalculus, Music Theory, Trigonometry, Java, HTML, SAT Math, C, ACT Math, Elementary Math, JavaScript View Tutor
Ardana F.
Atlanta GA. 30328
I graduated from Vanderbilt University with a Double Major in English and Computer Science. In my professional career, I had a number of opportunities to utilize and advance the skills established in both areas, from designing a website and developing code to writing user documentation and providing training. I love to learn. I also enjoy sharing what I know with others. I have a considerable amount of experience helping others increase their understanding in particular subject areas. I... Read more
Vocabulary, Grammar, Reading, Spanish, Writing, Java, English, Literature, SQL, Proofreading, ASVAB, Spelling, Elementary Math, Elementary Science, C++, C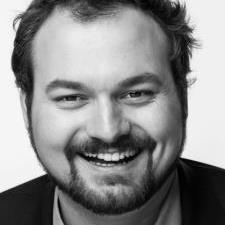 View Tutor
Michael T.
Milwaukee WI. 53217
Hello! I am a full-time web developer/consultant, but I strongly believe in passing on my skills to the next generation of talent and helping prepare them for a successful and lucrative career. I have a B.S in Computer Science and a B.A in English with a focus on Communications and Technical Writing. You will find that I can break down complex technical concepts into more digestible ideas, speeding up the learning process. Please don't hesitate to contact me with questions or inquiries.... Read more
General Computer, HTML, Web Design, Computer Programming, Computer Science, PHP, JavaScript, CSS
View Tutor
Welcome to my profile. My name is Amir. I have a master's degree in computer science (Information Security) from Universiti Teknologi Malaysia. Currently I'm working as a full stack web developer in Dallas, TX. A Full stack web developer is responsible for template cutup, front-end development, back-end development, database schema design, and deployment. My associate and bachelor degrees also were in computer science (Software engineering). I can teach you from basic topics of computer sci... Read more
General Computer, Microsoft Word, Java, HTML, Adobe Photoshop, SQL, Web Design, Computer Programming, Computer Science, Dreamweaver, PHP, Computer Engineering, Python, JavaScript, JQuery, CSS
View Tutor
Lawrence D.
Destin FL. 32541
I have a Bachelors Degree in Music Education with a focus on Voice earned with distinction, and hold current Certification in ME and NH as a K-12 Classroom Music Teacher. I also a Masters Degree in Computer Science with a focus on Programming Languages earned with distinction, and hold current Certification in ME and NH as a K-12 Classroom Technology Teacher. Overall I have over a quarter century of experience working one-on-one and in groups with young and adult learners. With awards and re... Read more
Algebra 1, Algebra 2, Grammar, Microsoft Excel, General Computer, Geometry, Microsoft Word, Microsoft PowerPoint, Prealgebra, Precalculus, Music Theory, Trigonometry, Statistics, Java, HTML, SAT Math

Enjoy All The Benefits
You don't pay your first hour unless you find it a good fit.
Only pay for the time you need.
No subscriptions or upfront payments.
Find Tutors Near You