Best Oracle Tutors
Found 49 Oracle Tutors near me:
View Tutor
I have a Masters in Computer Science from Illinois Institute of Technology, and an MBA & Bachelor of Science in Electrical Engineering from the University of California, Irvine. I am a Microsoft Certified Trainer and Project Management Professional. For over 25 years, I have been developing software for Fortune 500 companies and providing training in Java, C++, Python, Oracle, MySQL and SQL Server to individuals, college students, and corporate employees. I enjoy helping students overcome the... Read more
Microsoft Excel, Java, HTML, SQL, C++, Computer Programming, Computer Science, Microsoft Access, Oracle, C#, Microsoft Project, JavaScript, Project Management
Mehul M.
Somerset NJ. 08873
With 10+ years of IT industry experience with analysis, application design, development, testing, implementation of Client/Server, Web applications, I can sure pass on my expertise in tutoring Oracle to beginners who have never worked with any relational database system - especially?the Oracle Database and SQL. I also have great working experience with PL/SQL, stored procedures, triggers, packages, etc. I can teach various techniques to query data from the database and how to manage database... Read more
SQL, Oracle
View Tutor
Peter S.
Hampton NH. 03842
Peter is a former high school physics and computer programming teacher. He is College Board trained and approved to teach AP Physics; students in his classes have averaged a "4". In addition, Peter is College Board trained and approved to teach AP Computer Science; computer programming is in his blood and he is exceptionally successful teaching and tutoring programming. Prior to teaching, Peter spent nine years as a management consultant. Prior to that, he led the development of and progr... Read more
Algebra 1, Microsoft Excel, Microsoft Word, Physics, Microsoft PowerPoint, Prealgebra, Java, SQL, Physical Science, General Computer, Web Design, Networking (Computer), C++, C, Computer Programming, Computer Science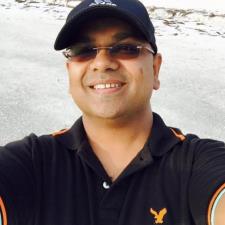 View Tutor
Wachaspati P.
Riverview FL. 33579
Hello, my name is Wachaspati P., and by profession, I am an IT (Software) manager with 18 years of work experience. I completed my Bachelor?s degree in Electrical Engineering in 1996, and have enjoyed math ever since I was a little boy. Throughout my elementary, middle, high school and college - I have performed very well on every math tests, scoring more than 96%, and have enjoyed sharing my knowledge with my colleagues and friends. However, with a full time IT job, I could never really purs... Read more
Algebra 1, Algebra 2, Vocabulary, General Computer, Geometry, Prealgebra, Precalculus, Trigonometry, HTML, SAT Math, SQL, ACT Math, Elementary Math, Elementary (K-6th), Study Skills, Microsoft Outlook
View Tutor
Hello, I'm Milton. I am originally from Ecuador (Spanish speaking country). I consider myself a highly motivated person, who knows success comes from being prepared, accepting hard work, demonstrating dedication, embracing perseverance, and provides inspiring teamwork. I obtained an undergraduate degree in the Computer Science field. While achieving my undergraduate degree, I had the opportunity to serve as a Teaching Assistant for a year. That's where I knew that helping my students succe... Read more
Spanish, SQL, Oracle View Tutor
Roger J.
Loveland CO. 80537
I love the subject and teaching. I bring considerable knowledge about computers and computer programming to the table having: taught programming seminars for 45 years, taught 4 years of computer science at CSU, built a Computer Science department at a mid-west liberal arts college, taught for Learning Tree International in the Americas and overseas for 12 years, and for Batky-Howell in Denver for 15 years. Students ranged in experience from high school students (a Java course) to experienced... Read more
Microsoft Excel, Java, SQL, Computer Programming, Computer Science, Fortran, Linux, Oracle, Pascal, Perl, UNIX
CHADI E.
Austin TX. 78729
Hi, My name is Chadi I live in the beautiful city of Austin, TX. I have an Electrical and Systems Engineering background. I got my PhD in Control Systems, where I took deep dive in Mathematics and Computer Programming. I worked in the Semiconductor Industry for 17+ years,gained experience in solving real problem and acquired experience in Computer Programming. I had the opportunities to train and mentor many of my co-workers and enjoyed the teaching process and seeing their improvements and ... Read more
SQL, Oracle
View Tutor
Paul K.
Cumming GA. 30040
As an undergraduate student, I studied Electrical Engineering. I hold two degrees in Computer Science and Mathematics. Having worked in the computer field for over 16 years, I have held positions ranging from application support analyst to software engineer. I have also been a teaching assistant and user assistant throughout my college career. This experience has not only helped me but has allowed me to assist multiple people whether be with their technology, math or programming needs. Abo... Read more
Algebra 1, Algebra 2, Microsoft Excel, Prealgebra, Precalculus, Trigonometry, Java, SQL, Computer Programming, Oracle, C# View Tutor
Boyd M.
Syracuse UT. 84075
I have a degree in Information systems and technology from Weber State University. I also have over 20 years of experience in most IT related jobs from technical support to project management. Other positions I have held are in software development and database administration with both SQL Server and Oracle. I am currently a teacher for computers and programming and have 6 years of experience. Some of my courses taught include Java programming 1 & 2, database development, intro to IT, ECS ... Read more
Java, SQL, Computer Programming, Oracle
I'm a retired Software Engineer with 30+ years of experience in various fields and technologies. I've spent the majority of my career writing software for travel industry related applications. My priority is developing robust applications that are concise, easily modified and simple to follow. I also taught Assembler and C in the corporate environment for a year, which is an experience I really I loved. I'm passionate about software design and have always been eager to explore and learn new... Read more
Java, SQL, Oracle, C#

Enjoy All The Benefits
You don't pay your first hour unless you find it a good fit.
Only pay for the time you need.
No subscriptions or upfront payments.
Find Tutors Near You