Best Nutrition Tutors
Found 295 Nutrition Tutors near me: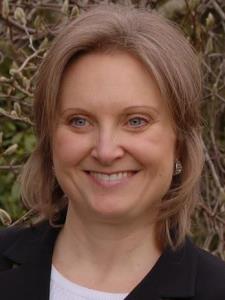 View Tutor
Cynthia O.
Kirkland WA. 98034
I started my work out of college as a middle school teacher. Then, I worked in business world to learn how knowledge is used outside the academic environment. It helped prepare me to teach students what lies ahead after school. Wanting to learn new cultures and contribute to the education of those in another country, I joined the Peace Corps and went to work in Lesotho, S. Africa, for two years preparing high school juniors and seniors for the Cambridge O-Level Exams with math and English.... Read more
Algebra 1, Algebra 2, Grammar, Microsoft Excel, General Computer, Geometry, Microsoft Word, Microsoft PowerPoint, Prealgebra, Precalculus, Reading, Trigonometry, Writing, English, ESL/ESOL, SAT Math
View Tutor
Katelyn C.
Montclair NJ. 07043
Studying for the RD exam (CDR exam) can be a daunting experience, but it doesn't have to be! I break down the material into easy to understand sections to help set you up for success. We'll work together to strengthen your weak areas and make sure that you feel confident and prepared when you take the exam. As a registered dietitian who passed the RD exam in 2016, I have a deep understanding of the grueling journey you've been on to get to this point. I graduated summa cum laude (the highes... Read more
Nutrition
View Tutor
Lisa B.
Greenwich CT. 06830
NYU Alumni - English, Math, Spanish tutor. Explore tutoring with an experienced, knowledgeable, caring tutor who has thousands of hours in many subjects. "The most precious gift you can give someone is your time." Whether you are a: parent who is concerned about your child, student who is struggling with a course, special needs student with ADD, Aspergers, Dyslexia, Autism, corporate executive that needs to learn a new language, someone who has to pass a course to keep your job, college,... Read more
Algebra 1, American History, Grammar, Prealgebra, Reading, Spanish, Writing, Geography, English, SAT Math, Italian, Proofreading, GED, TOEFL, ASVAB, Spelling
View Tutor
April B.
Tavernier FL. 33070
Hello, I?m April! To begin my introduction, let me start by saying that I love being a nurse! I have been a maternal-child RN for 25 years and a nursing professor for 10 years. I currently teach a nutrition class and a health promotion class online for Chamberlain College of Nursing and OB/newborn and pediatric nursing for Florida Keys Community College. I?m an expert in theory and clinical, including the dreaded care plan and dosage calculation. I also have experience teaching fundamentals. ... Read more
Writing, Proofreading, Nursing, Nutrition
View Tutor
Victor P.
Austin TX. 78730
Learning and sharing knowledge are my life. As a medical doctor and surgeon I?ve done plenty of studying, lots of learning from others, as well as teaching, explaining, listening and communicating. As a tutor I look forward to getting to know your unique way of thinking and your particular academic challenge. I?m highly flexible and contactable; I can work on short notice and can often proof-read documents almost immediately. I only keep a very small and select group of students at any on... Read more
Biology, Vocabulary, Reading, Spanish, Writing, Geography, English, ESL/ESOL, Anatomy, Physiology, Proofreading, Nursing, Spelling, Elementary Science, Study Skills, Microbiology
View Tutor
Philip B.
Lafayette CA. 94549
I am a highly successful high school physics and earth science teacher and tutor since 1996. I have been certified to teach physics and earth science/geosciences in three states including California. Courses that I have taught include Conceptual Physics, General Physics, Honors Physics, Advanced Placement Physics (both Calculus and non-Calculus based), Advanced Topics in Physics, Astronomy, Earth Science/Geoscience, Meteorology, Oceanography, Algebra Readiness, Algebra I, Algebra II and Pre... Read more
Algebra 1, Algebra 2, Calculus, General Computer, Geometry, Physics, Prealgebra, Precalculus, Reading, Trigonometry, Astronomy, SAT Math, GRE, GED, Physical Science, Geology
View Tutor
Richard S.
Sacramento CA. 95842
"Why study mathematics?" and "How will I ever understand this stuff?" are two of the most real and common questions I am asked when students, along with their parents, ask me to help. I use methods and techniques that I've perfected over the years to show the applicability and the beauty behind "the beast" known as mathematics...and my students get it. I break down and re-assemble the processes of math so that they can be easily applied to corresponding situations, especially "word" problem... Read more
Algebra 1, Algebra 2, Calculus, Geometry, Prealgebra, Precalculus, Trigonometry, Statistics, SAT Math, Probability, ACT Math, Piano, Study Skills, CBEST, Nutrition
View Tutor
Nia E.
Rosedale MD. 21237
I received my Bachelor of Arts from the University of Pennsylvania, where I majored in Biology and Nutrition Science. I obtained my Master of Science in Human Nutrition from Columbia University. I enjoy sharing tips, resources, and strategies with my students to help them easily understand complex science topics. I believe that any topic can be mastered by a student if material is explained in his or her learning style. As a visual learner, this is how I have conquered my most difficult clas... Read more
Biology, Chemistry, College Counseling, Nutrition
View Tutor
I've been an teacher, tutor, doctor, exercise physiologist, therapist and mentor for a long time. I strive to meet my student at their current level of mastery and guide them to greater understanding. There are many different ways of learning and will do my best to find yours. Doctorate degree in Naturopathic Medicine. Masters degree in Exercise Physiology from Ohio University. I have years of experience teaching such topics as diverse as Anatomy/Physiology; Nutrition; Physical Fitness; Di... Read more
Anatomy, Physiology, Nutrition, Fitness
View Tutor
Kelly C.
Chandler AZ. 85226
Hello, my name is Dr. Kelly, and I am well versed in mathematics, physics, and the medical sciences. I got my undergraduate degrees in physics and economics and my doctor of naturopathic medicine degree from SCNM. I currently teach anatomy and physiology. I believe that a good tutor gets to know their student and understands what THEIR problems are and attends to them instead of just trying to hammer all the concepts into their head. In my experience, even the most abstract mathematical or ... Read more
Algebra 1, Algebra 2, Calculus, Geometry, Prealgebra, Precalculus, Trigonometry, Anatomy, Physiology, SAT Math, ACT Math, Nutrition, Chemistry, Physics

Enjoy All The Benefits
You don't pay your first hour unless you find it a good fit.
Only pay for the time you need.
No subscriptions or upfront payments.
Find Tutors Near You