Best Nursing Tutors
Found 483 Nursing Tutors near me: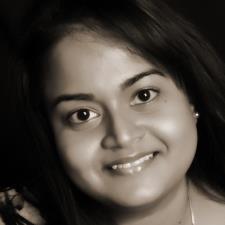 View Tutor
NILANI B.
Jacksonville FL. 32256
My name is Nilani. I am a professor. List of courses I can teach: Biology, Anatomy, Chemistry, Microbiology, Medical Terminology, Pharmacology, Allied Health Courses, Pathology. Pharmacy Technician Certification Exam and Florida Teacher Certification Exams. My technical expertise includes a teaching background/educator. I completed 174 credit hours of graduate medical course work at American University of Antigua, where I was a teaching assistant in Anatomy, Microbiology and Pathology. I a... Read more
Algebra 1, Biology, Chemistry, Vocabulary, English, Psychology, Anatomy, Physiology, GED, Nursing, Ecology, Microbiology, Pharmacology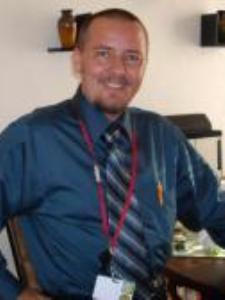 View Tutor
Born and raised in Germany, I graduated from college in 1995 with a degree in special ed and nursing. I came to Texas in 1997 and studied Biology at UTD. I graduated with a Bachelor's degree in Biology and a minor in health care, and I also obtained my teaching certification in composite science (teaching chemistry, biology and Physics) and in German. Currently I am teaching high school Physics and Biology, ESL science classes , as well as German 1, 2, 3, and 4 (including pre-AP and AP Germa... Read more
Algebra 1, Biology, Chemistry, Vocabulary, Grammar, Microsoft Excel, General Computer, Geometry, German, Physics, Microsoft PowerPoint, Prealgebra, Reading, Spanish, Writing, English
View Tutor
Maria F.
Pittsburgh PA. 15237
Dear Clients, Hello, I am currently a Professor of Nursing working in a local University setting in a baccalaureate nursing degree program for the last 8 years. I have over 25 years of nursing experience in a multitude of inpatient and outpatient community settings. Nursing education allows me to teach and facilitate learning in various client care settings to prepare students to be safe, competent nurses caring for clients today and in the future. As a nurse educator, nurturing a diverse co... Read more
Anatomy, Physiology, Nursing, NCLEX, Pharmacology
View Tutor
Nicole C.
Addison IL. 60101
Hello! I am a registered nurse (RN) of 18 years. My background is in critical care, as well as pre and post-op (PACU). I would love to help you with your nursing education! I am ACLS certified, so the critical stuff is right up my alley! I live in Addison. I also have a certification in legal nursing. I speak Italian and some conversational Spanish.... Read more
English, Italian, Nursing, NCLEX, ESL/ESOL
View Tutor
April B.
Tavernier FL. 33070
Hello, I?m April! To begin my introduction, let me start by saying that I love being a nurse! I have been a maternal-child RN for 25 years and a nursing professor for 10 years. I currently teach a nutrition class and a health promotion class online for Chamberlain College of Nursing and OB/newborn and pediatric nursing for Florida Keys Community College. I?m an expert in theory and clinical, including the dreaded care plan and dosage calculation. I also have experience teaching fundamentals. ... Read more
Writing, Proofreading, Nursing, Nutrition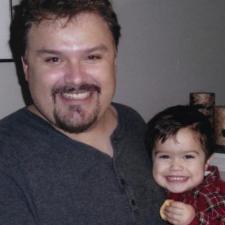 View Tutor
David S.
Prospect Heights IL. 60070
I love teaching and look forward to sharing and promoting the fascination and wonder of the sciences with young minds everywhere, one student at a time, and have thoroughly enjoyed spending hundreds of hours discussing science with both teens and adults through WyzAnt. Teaching is second nature for me, growing up in a family where both parents were high school teachers. My father taught Biology for 30 years, which helped fuel my passion and enthusiasm for the sciences and motivated my pathway... Read more
Biology, Anatomy, Physiology, Nursing, Zoology, Botany, Microbiology, Pharmacology
View Tutor
Michael F.
Las Vegas NV. 89115
Hello, all. My name is Mike, and I am a Paramedic / Instructor. I have been a Paramedic for 3 years, and a basic EMT for 6 years before that. I have had the pleasure of working in many facets of medicine as I have been in medicine since I was 16. I am very knowledgeable and am open to questions any time. I have been an instructor for 9 yrs. I teach BLS, ACLS, PALS and am an EMS instructor. I have taken several A&P courses, including a cadaver course. All my years in medicine have taught m... Read more
Anatomy, Physiology, Nursing
View Tutor
Victor P.
Austin TX. 78730
Learning and sharing knowledge are my life. As a medical doctor and surgeon I?ve done plenty of studying, lots of learning from others, as well as teaching, explaining, listening and communicating. As a tutor I look forward to getting to know your unique way of thinking and your particular academic challenge. I?m highly flexible and contactable; I can work on short notice and can often proof-read documents almost immediately. I only keep a very small and select group of students at any on... Read more
Biology, Vocabulary, Reading, Spanish, Writing, Geography, English, ESL/ESOL, Anatomy, Physiology, Proofreading, Nursing, Spelling, Elementary Science, Study Skills, Microbiology
View Tutor
Sandy C.
Exeter NH. 03833
Hi! My name is Sandy. I really enjoy teaching nursing and healthcare. I have a diploma and BSN in nursing with certification as an operating room nurse (CNOR). I also belong to Sigma Theta Tau honor society. The human body is fascinating and with more people needing healthcare, I would like to help you be successful in your classes and future career. As a hospital staff educator I kept busy teaching new trends in medical - surgical, ICU and OR nursing. I work with others on medical codi... Read more
English, Anatomy, Nursing, Medical Coding
View Tutor
Barbara B.
Pipersville PA. 18947
As a public high school science teacher with 30 years of experience (including grades 9-12, gifted through inclusion student), I have a wealth of knowledge and experience with learning and education. After retiring from a very successful teaching career (including a Big on line science competition win) I have been 'redefining' myself as a tutor finding great satisfaction working one on one or with small groups of students. Some of my students (from college level through junior high school)... Read more
Biology, Psychology, Anatomy, Physiology, Nursing, Zoology, Botany, Genetics

Enjoy All The Benefits
You don't pay your first hour unless you find it a good fit.
Only pay for the time you need.
No subscriptions or upfront payments.
Find Tutors Near You