Best Music Theory Tutors
Found 1279 Music Theory Tutors near me:
View Tutor
David B.
Whippany NJ. 07981
I have a PhD and a degree in Physics from University of Illinois at Chicago. I am a theoretical physicist with experience teaching at the college and university level. Despite changing from an academic path to working in industry I continue to tutor students on the side. I have always found tutoring to be more gratifying than instruction. As a tutor I can communicate more directly with students one on one and help them get past their blocks. If a student is serious about learning materia... Read more
Algebra 1, Algebra 2, Calculus, Physics, Music Theory, Trigonometry, Differential Equations, Guitar, C++, MATLAB
View Tutor
I am interested in helping students succeed. I think learning should be a pleasant experience, not a chore. Being able to enhance a student's reading and writing skills is very rewarding. I tutor students of all ages, from Pre-K to adult. I am ESL certified and have tutored numerous ESL students from countries all over the world. I have a Bachelor's Degree in English with two years' work towards a Master's. I also have a 2-year language certificate in Italian, and would welcome the opportun... Read more
American History, Vocabulary, Grammar, Reading, Music Theory, Writing, Geography, English, Italian, Proofreading, GED, SAT Reading, SAT Writing, TOEFL, Spelling, ACT Reading
View Tutor
Allison A.
Montgomry Village MD. 20886
I am a certified teacher with ten years of classroom teaching experience. It is important to me that I tap into students' interests as a springboard for learning new concepts. My own education is important to me. I have bachelor's degrees in music and history and a master's in education - PreK to Grade 12). I am available to reinforce, introduce and practice concepts. I am also available to offer homework help and study skills training for students of all ages. My students have all shown sign... Read more
Algebra 1, American History, Vocabulary, Grammar, European History, General Computer, Microsoft Word, Microsoft PowerPoint, Prealgebra, Reading, Music Theory, Writing, Geography, English, ESL/ESOL, Government & Politics
View Tutor
Deborah C.
Walkersville MD. 21793
After teaching Latin and English (and occasionally German) at the same high school for 30 years, I have recently retired and now teach study skills and SAT prep classes at the local community college. I was dual certified by the National Board of Professional Teaching Standards, something that less than 1% of America's teachers have achieved, and I am also a published essayist. Ask about my proximity discount!... Read more
American History, Vocabulary, Grammar, European History, German, Latin, Music Theory, Writing, Geography, English, ESL/ESOL, Government & Politics, Psychology, Literature, World History, Proofreading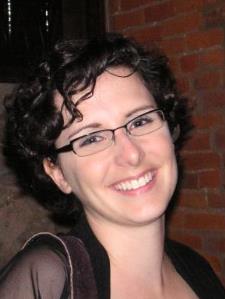 View Tutor
Genevieve L.
Malden MA. 02148
Take music lessons with a Berklee professor! I have 17 years of experience teaching general music, flute, recorder, theory, music history, ear training, tonal harmony and French in some of the best schools in Canada and the USA. I am also an active performer (conductor) on the world scene. I teach students of all ages and levels of proficiency. Lesson style is adapted to the goals of the student.... Read more
French, Music Theory, Ear Training, General Music
View Tutor
Dr. Beth S.
Atlanta GA. 30334
Dr. S tutors students for the AP MUSIC THEORY EXAM (and ABRSM exams) and they all have earned 4 & 5 passing scores! She has written the AP Music Theory Online Courses for the State of California, and State of Georgia. Dr. S has many content materials for your learning needs and will personalize the curriculum for you to deepen your comprehension and help you pass your exam! Dr. S. is also AP CollegeBoard Certified as a RATER and knows what is ON the exam and how it is SCORED. If you are taki... Read more
Music Theory, Ear Training, General Music, Trumpet, French Horn
View Tutor
Steven K.
Cedar Rapids IA. 52403
I hold a Doctor of Musical Arts Degree in Music?Conducting from the Butler School of Music at the University of Texas at Austin. My areas of specialization are music theory (common practice and set class theory), sight reading and aural skills, music history/musicology (specializing in 19th and 20th centuries), voice and opera, choral music, and conducting. I also tutor high school and college-level essay writing, and also academic and competitive speech and debate, which I taught and coached... Read more
Music Theory, Writing, LSAT, Ear Training, General Music, Voice (Music)
View Tutor
Raymond L.
Jacksonville FL. 32244
I completed musical studies at the Conservatory of Music of San Juan, Puerto Rico and graduated MAGNA CUM LAUDE, with Majors in Musical Education and as a Performing Artist. I am a qualified bilingual Music Instructor. I have performed as a guitarist with several orchestras, musical groups, bands and as classical guitar soloist I have given numerous recitals and concerts. I have worked as a Music Educator at the Social & Pedagogic Academic Institutes teaching pedagogic and didacti... Read more
Music Theory, General Music, Guitar, Piano
View Tutor
Alice Z.
Everett WA. 98201
One of the things I love most in life is helping others to succeed. I have educated, tutored and taught many people from diverse backgrounds, from all ages for the past 30 years on a voluntary basis in numerous subjects and areas including English as a second language, math, science, reading and writing. A life and career transition has brought me to Wyzant. My primary focus when tutoring is a client's individual needs and challenges. I have tutored and taught all ages from children as youn... Read more
Biology, Grammar, Geometry, German, Phonics, Reading, Music Theory, Writing, English, Anatomy, Physiology, Proofreading, Elementary Math, Ear Training, Piano
View Tutor
Jana A.
Great Lakes IL. 60088
I graduated from Miami University in Oxford, Ohio with a B.A. in Biochemistry, and minors in physics and violin performance. During my time at Miami, I was a tutor for all four years, assisting students with material in chemistry, physics, mathematics, and music. I've tutored both one-on-one and in bigger groups, and also worked as an undergraduate assistant in a large lecture class. While I greatly value my own success, helping a student reach his or her goals is an entirely different feelin... Read more
Algebra 1, Algebra 2, Biology, Chemistry, Physics, Prealgebra, Precalculus, Music Theory, Trigonometry, Psychology, Biochemistry, ACT Math, Elementary Math, Elementary Science, Violin, MCAT

Enjoy All The Benefits
You don't pay your first hour unless you find it a good fit.
Only pay for the time you need.
No subscriptions or upfront payments.
Find Tutors Near You