Best Music Production Tutors
Found 204 Music Production Tutors near me:
View Tutor
Jesse M.
Cerritos CA. 90703
Hello, If you are looking for a a 5 star, effective and patient tutor to help you or your child achieve his or her academic goals, you have found the right tutor. I make it a point to listen to the parents and the student carefully to learn what exactly they need, and then we work together to find the best way to help the student achieve the goals he or she wants to achieve. My students have been accepted to major universities like the following: UNIVERSITY OF SOUTHERN CALIFORNIA, BERKELEY,... Read more
Vocabulary, Grammar, Reading, Writing, English, ESL/ESOL, Psychology, SAT Reading, SAT Writing, TOEFL, ACT Reading, ACT English, Elementary (K-6th), General Music, Study Skills, College Counseling
View Tutor
Damar B.
Van Nuys CA. 91406
With over 20 years of music education and experience, I have in depth knowledge of music theory, music production, composition and performance. I have served as a vocal coach for a wide variety of singers, songwriters and artists. My creativity and innovative skills have awarded me one of the most prestigious recognitions in entertainment, a Grammy Nomination for my production, songwriting and engineering work on Grammy Award Winning singer Mya's Smoove Jones album. I have also earned film sc... Read more
Ear Training, Voice (Music), Music Production
View Tutor
Zara A.
New York NY. 10028
Hi there! I'm Zara, a recent college grad of Columbia University. My GPA at Columbia was nearly perfect--3.9/4.0--with a rigorous coursework load that included classes in physics, music (music theory & composition), philosophy, and anthropology. I not only love to learn, but also love helping others succeeding in learning and beyond! I also have experience helping students get into the best universities on the planet! I do SAT/ACT tutoring, essay proofreading/editing, and can help you succeed... Read more
Algebra 1, Algebra 2, Grammar, Physics, Prealgebra, Music Theory, Writing, English, ESL/ESOL, SAT Math, TOEFL, ACT English, Music Production
View Tutor
Rodger J.
Kankakee IL. 60901
My name is Rodger, and I have 20 years in Pr-K through 12 education as a teacher, resource specialist, alternative residential school developer, athletic coach, and Principal. I have tutoring experience as well as offering my services as substitute availability with school districts. I have a background in classroom management development for both teachers and districts that include behavior management plans school wide. I love the one-to-one development of a student's potential to help th... Read more
Reading, Elementary (K-6th), Theater, Special Needs, ADHD, Music Production
View Tutor
Ryan S.
Sherman Oaks CA. 91403
Ryan S. is a New Hampshire born music producer, songwriter, and audio engineer. He studied Digital Audio and Media Technology in Boston at The New England Institute of Art. In 2011, he relocated to Los Angeles and began working with Grammy Award winning music production and songwriting team, 1500 or Nothin (Rance Dopson, Brody Brown, James Fauntleroy). He?s worked on songs for ?North Face?, HBO?s ?Insecure?, John Singleton?s BET pilot ?Rebel?, and a new audio series, ?Bronzeville? starring... Read more
Music Theory, Music Production
View Tutor
Genadi R.
San Diego CA. 92130
A life-long learner myself I understand the need and satisfaction of continuous progress! Helping my students to learn and advance is one of the biggest rewards of tutoring. I specialize in the audio-visual subjects such as Computer Music, Audio Editing, Sound Design, MIDI, Composition, Music Theory as well as Visual FX, Motion Graphics, and Video Editing. Applications such as ProTools, Logic Pro, Adobe After Effects and Premiere Pro are my specialty. Most of the time learned topics transcend... Read more
Music Theory, Ear Training, General Music, Guitar, Video Production, Film, Music Production, Animation
View Tutor
Brian C.
South Ozone Park NY. 11420
I attended Music School in Georgetown, The Associated Board of the Royal School of Music (England). My purpose is to provide the people I come into contact with the very best service I can give. I worked with the Education Music program in Guyana, SA and several cruise lines as a Musician. I Love Teaching and watching the growth of my students. I have over 20 years of experience at the piano. I stick to the music principles and pay attention to detail. Looking forward to hearing from yo... Read more
Music Theory, Piano, Music Production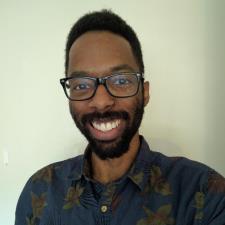 View Tutor
Andre A.
Fort Myers FL. 33901
Hello! My name is Andre, and I have been tutoring for over 15 years. I have tutored many different age groups and subjects, so my experiences range from elementary students being introduced to multiplication, to adults hoping to become more familiar with Microsoft Excel before a job interview. My main passions are music and technology, so I am beginning my adventure on Wyzant with these subjects. I believe the biggest issue to be handled in all tutoring, no matter what the age group or subje... Read more
Grammar, Microsoft Excel, General Computer, Geometry, Microsoft Word, Prealgebra, General Music, Microsoft Windows, Music Production
View Tutor
Josh W.
Medford MA. 02155
Learning/Playing music stimulates creativity, strengthens the mind & is just a lot of fun! Learn drums, music production, and/or music theory from a dedicated musician & educator. I graduated Berklee with cum laude honors in Drum Performance and Electronic Production & Design. I have over ten years of experience teaching all ages. In addition to teaching, I regularly perform with bands spanning a diverse spectrum of styles and genres and I have performed with internationally acclaimed artist... Read more
Music Theory, General Music, Music Production
View Tutor
Glen S.
Atlanta GA. 30315
Hi, with just over 30 years experience in design and marketing communications, I have spent 20 of those years providing creative design solutions for many corporations, institutions and organizations in the Metro Atlanta market. My creative experience ranges from print to broadcast and has included positions from Production Artist through Creative Director. I have tutored graphic design students from SCAD, Art Institute, as well as mentoring and assisting students at Georgia State University,... Read more
Microsoft Word, Microsoft PowerPoint, Adobe Photoshop, Adobe Illustrator, Art History, Art Theory, Video Production, Adobe InDesign, Desktop Publishing, Macintosh, Microsoft Publisher, Film, Music Production, Graphic Design

Enjoy All The Benefits
You don't pay your first hour unless you find it a good fit.
Only pay for the time you need.
No subscriptions or upfront payments.
Find Tutors Near You