Best Lsat Tutors
Found 308 Lsat Tutors near me:
View Tutor
Neil L.
Evanston IL. 60201
Hello! As a tutor of all things verbal, I bring a wide range of experience and training. I hold an MA in English and Creative Writing from the University of Illinois at Chicago. I did two years of additional graduate work in Comparative Literature at Kent State and I studied English and American Literature with a concentration in Modern Literature at the University of Kentucky. I have published poetry in a number of literary magazines and am the author of a chapbook of poems. I spent ten... Read more
Vocabulary, Reading, Writing, English, Literature, SAT Reading, Grammar, LSAT, GRE, Proofreading, GMAT, ACT Reading, ACT English, ACT Science
View Tutor
Morgan M.
Culver City CA. 90230
I teach because it allows me to share my love of learning. I'm most satisfied when I can awaken a new interest in a ?boring? subject or show a student a new way of looking at a problem. I get excited when students tell me that they see connections that weren't there before or that they finally understand something that has always baffled them. I try to bring passion to everything I teach, and I work hard to push my students to their highest potential. I'm an English and History specialist wi... Read more
American History, European History, Reading, Writing, English, Government & Politics, SAT Math, World History, LSAT, Proofreading, SAT Reading, SAT Writing, Social Studies, ACT Reading, ACT English, ACT Math
View Tutor
Janet W.
Portland OR. 97213
I have been helping students prepare for and get excellent scores on the LSAT (also the very similar sections of GMAT Critical Reasoning and MCAT Verbal Reasoning/CARS) for more than twelve years. During that time, I have helped hundreds of students get the scores they needed to get into some of the best professional schools in the country. The primary thing that sets me apart from almost all other test prep tutors is my extensive experience and training as an educator. Yes, I scored in the ... Read more
LSAT
View Tutor
Keith S.
Denton TX. 76210
Do you feel overwhelmed with schoolwork? Do you need a coach to help you study effectively? Are you struggling to raise your score on a standardized exam? I can help! I am a dedicated tutor with more than 15 years of teaching experience. Under my guidance, thousands of students have improved their study skills, increased their confidence, and raised their grades and test scores. My students excel on standardized exams, and they frequently earn scholarships from top universities and grad... Read more
Algebra 1, Algebra 2, Biology, Chemistry, Vocabulary, Grammar, Geometry, Prealgebra, Reading, Writing, English, Physiology, LSAT, Proofreading, Law, GED
View Tutor
Lauren K.
New York NY. 10010
** Thanks to the amazing power of technology, I am able to work with top students from all over the world through online lessons. I am nearing full capacity for fall 2019 students, so I request that all new students reach out in advance if interested in booking a weekly time-slot. Due to my style of teaching, the personalized curricula I design, and the amount of homework I assign in between lessons, I am not the best fit for students looking for last minute test prep. Thank you for understan... Read more
Algebra 1, Algebra 2, Vocabulary, Geometry, Prealgebra, Precalculus, Trigonometry, Writing, SAT Math, LSAT, GRE, SAT Reading, SAT Writing, GMAT, PSAT, SSAT
View Tutor
Shane G.
Lincoln Park NJ. 07035
Thank you for considering me as your tutor! Preparing for standardized tests is an overwhelming task for many people, especially when balanced alongside other responsibilities in life, but choosing the right tutor can smooth out the process considerably. I am highly accustomed to working with students at various points in their prep: some students come to me to fine tune shortly before their test while others work with me for 3+ months to work from the ground up. I have taught in classroom s... Read more
SAT Math, LSAT, GRE, SAT Reading, SAT Writing, Logic
View Tutor
Steven K.
Cedar Rapids IA. 52403
I hold a Doctor of Musical Arts Degree in Music?Conducting from the Butler School of Music at the University of Texas at Austin. My areas of specialization are music theory (common practice and set class theory), sight reading and aural skills, music history/musicology (specializing in 19th and 20th centuries), voice and opera, choral music, and conducting. I also tutor high school and college-level essay writing, and also academic and competitive speech and debate, which I taught and coached... Read more
Music Theory, Writing, LSAT, Ear Training, General Music, Voice (Music)
View Tutor
Richard D.
Atlanta GA. 30326
I offer professional, one-on-one tutoring in a huge array of academic subjects -- math, English, philosophy, the hard sciences, test prep (e.g., SAT, GRE and LSAT) and more. With fifteen years of experience studying college-level subjects, I have taught in classrooms at UT and tutored at the grade-school, college, and post-college levels. Work with me so I can make my success become your success. Together we can break the ice of incomprehension that bars the way between you and your academi... Read more
Algebra 1, Algebra 2, Calculus, Vocabulary, Grammar, Geometry, Prealgebra, Precalculus, Reading, Spanish, Writing, English, SAT Math, Literature, LSAT, GRE
View Tutor
Carrie B.
Buckley WA. 98321
I am one of those rare individuals who love standardized tests, and I love helping students raise their scores to succeed on tests. I specialize in tutoring LSAT, SAT, ACT, and GRE. My students raise their scores significantly, sometimes even to perfect or near-perfect scores! Three have gotten perfect ACT scores this year, and several others have gotten really close. My LSAT students work hard and usually see 10+ point increases. I tutor all components of each of the tests and have scored h... Read more
Algebra 1, Algebra 2, Vocabulary, Geometry, Prealgebra, Precalculus, Trigonometry, SAT Math, LSAT, GRE, SAT Reading, SAT Writing, PSAT, SSAT, ACT Reading, ACT English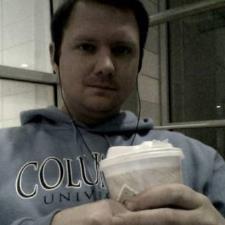 View Tutor
Adam F.
New York NY. 10025
Hi! I am a graduate from Columbia University with a B.A. in Mathematics as well as an M.A. in Philosophy. I have nine years of experience including one year as a tutor for the Brandeis University Philosophy department, and two years as a teaching assistant at Columbia. For the past nine years I've been self-employed as a tutor and consultant, working with students at elite colleges including Columbia, Harvard, Cooper Union, NYU, Princeton, Vassar, Cornell. I've also worked with students at e... Read more
Algebra 1, Algebra 2, Calculus, Microsoft Excel, General Computer, Geometry, Microsoft Word, Prealgebra, Precalculus, Trigonometry, Statistics, Java, HTML, SAT Math, LSAT, GRE

Enjoy All The Benefits
You don't pay your first hour unless you find it a good fit.
Only pay for the time you need.
No subscriptions or upfront payments.
Find Tutors Near You